Keto-Friendly Desserts to Curb Your Sugar Cravings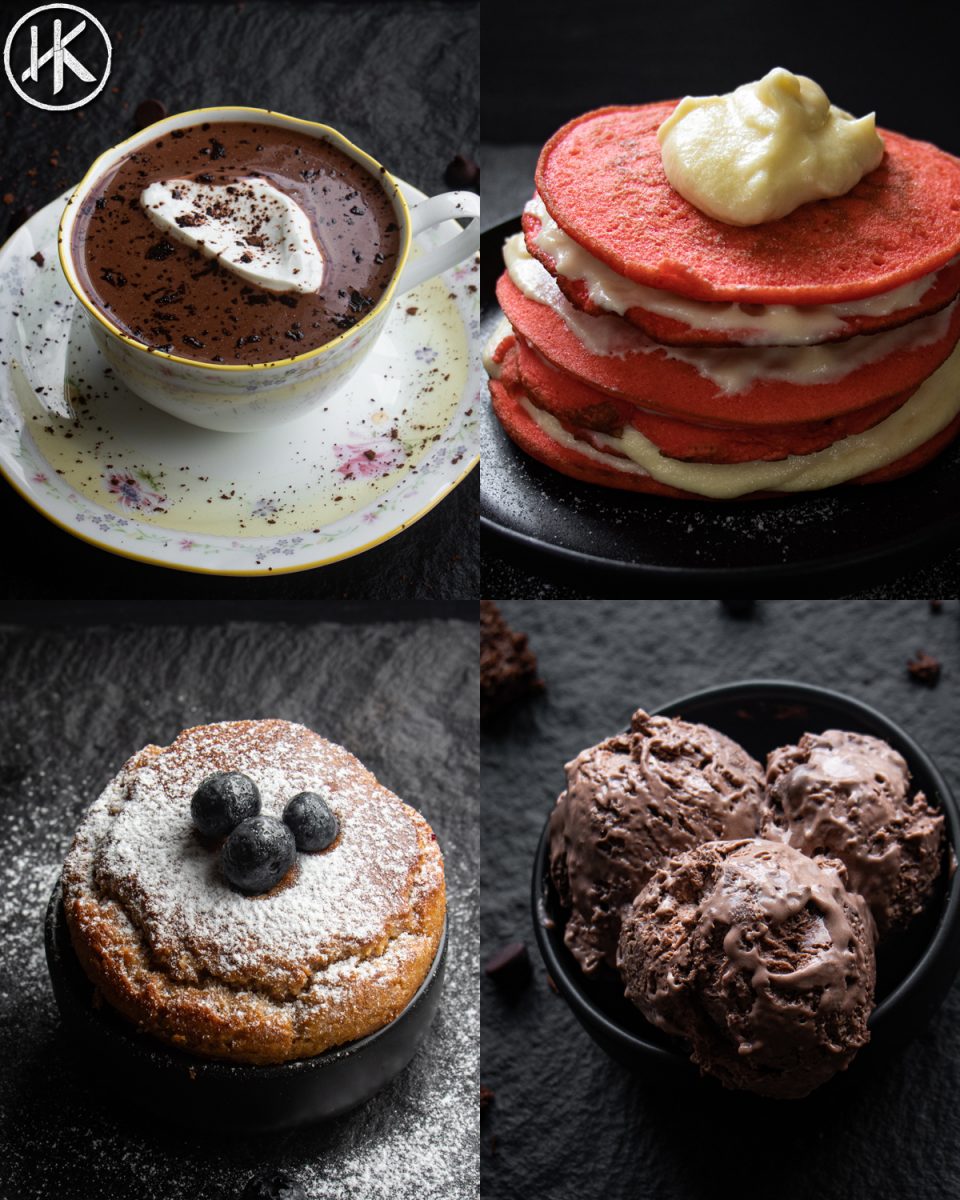 Considering a ketogenic diet but worried about your sweet tooth? Curious about what keto-friendly desserts there might be waiting for you out there? Well, good news. Look no further. I got you!
Even on a keto diet there are low-carb desserts you can dive into that will help you hold strong and true to your keto goals. I've compiled a list of my favorite, delicious keto-friendly desserts, that I hope you enjoy!

This one's for the chocolate lovers. This triple threat combo consists of only FIVE ingredients. Impressive, right? And one of those ingredients? Whiskey. Yup, you heard me. This isn't your mother's average ice cream recipe. This unique, keto-friendly dessert is sure to impress even your non-keto company!
But what makes it a unique combo you ask (aside from the whiskey)? Well, while the ice cream has only five ingredients, I also share with you how to make CAKE IN A MUG for your ice cream to go on top of. I imagine your mouth is already watering by now like mine is. 
The cake in a mug definitely has more than five ingredients but will likely consist of a handful of ingredients you already have on hand. It's super simple, easy, and oh-so-delicious!

There's no arguing that hot chocolate is a sweet treat that's good for the soul and a great way to keep warm on cold nights. The beauty of cocoa powder, specifically unsweetened, is that it has little to no sugar, but stills offers a natural sweetness.
For this recipe, I use heavy cream, but you can easily make it with other milks, including coconut milk, almond milk, or soy milk given your preference (just make sure it's unsweetened so hidden sugars don't ruin your progress). Heavy cream gives it a decadent thickness though that you'll be hard pressed to find that effect elsewhere.

Did someone say super easy keto-friendly desserts? This chocolate pudding recipe is easier, creamier, richer, and chocolate-ier? All jokes aside, you're going to want to try this one. It's simple and sweet—the perfect way to stave off those strong sugar cravings. You can easily make your own at-home snack packs in no time!

If you like a good french vanilla latte, these scoops are just like that, but in ice cream form! The sweet flavor of the hazelnut will balance out nicely with the slight bitter taste coffee is known to bring about. You could even throw in a small scoop of nutella if you're feeling a little adventurous!
Speaking of nutella, we know how hard it is to resist. Now don't let the name of this sugary treat fool you… you might be thinking, "Fat bomb?! Isn't that counter-intuitive?!" Hear me out. These Reeses-like chocolate pieces are calorie dense. It's easy to want to eat more than one in a single sitting—but if you want to stick to a healthy lifestyle routine and diet then that's just what you'll have to work on doing. These are more so good for the occasional treat but not your everyday indulgence. 
You might recognize this fun coffee delicacy from when it went viral last summer on TikTok. A lot of people were keen on making their very own, fancy dalgona coffee at home and sharing it with the world. It's been said the trend originally started in Korea before it took TikTok by storm. So I thought I'd give it a try too—but made it more keto-friendly instead.
After all, the best part of waking up is a keto-friendly dalgona coffee in your cup!
Whoever started the rumor you shouldn't play with your food couldn't be more wrong. Playing around with your recipes allows you the chance to get creative and create something new. For example, take your average every day, already delicious pancake and make them into something new, like red velvet pancakes.
Also, another fun part about this recipe is, it calls for a blender. Well, sort of. Let me explain. I chose a blender to mix the ingredients but you can do it the old school way and stir it with a large wooden spoon if you want to. I just find mixing the batter in a blender allows it to be better poured into the pan. Start your morning with a little indulgence and treat yourself to these red velvet pancakes.

There's nothing quite like a sweet blueberry muffin in the morning alongside your cup of keto-friendly coffee. This muffin top (and bottom if we're being honest) easily retains moisture so it is like biting into a dream. Have you ever bitten into a dream? Well get ready—because you're about too!

Can there really be too many cookies in the cookie jar? These chewy keto cookies were the bad boys that nearly took me from being "meh" about cookies in general to singing "I'm a believer". This cookie recipe couldn't be better for those who have strong sugar cravings—and there's nothing wrong with loving sweet foods. We just have to work on maintaining moderation. 
My tried and true tip is to take the cookie dough you'd normally use to make one regular size cookie and split that in half, so when it bakes, you have a ton more smaller cookies. It's almost like tricking yourself into thinking you're indulging in more but actually eating the same amount as before!

Who said being on a low-carb diet has to be boring? Peanut butter is packed with protein and full of healthy fats—both of which are great components for successful living in the keto lifestyle.
Cheesecake is what I like to think of as a dessert designed for keto. Overall, it also has all the right components making it naturally keto-friendly. However, this overall cake is steep in the calorie count department so be sure to only cut out a small slice for yourself per day so you don't over do it. This no-bake is no joke!

Love cheesecake but not a fan of peanut butter like in the above recipe? Well, hopefully this fruit-flavored delight is more your speed. With a light almond flour base, this cheesecake comes fully equipped with layers of both lemon, berry, and mascarpone. Is your mouth watering yet? Because mine is! There should be no doubt this keto dessert is simply very, berry phenomenal. 

This five ingredient flourless chocolate cake is gluten-free friendly and the best way to curb those sweet, carb cravings. Reminiscent of a chocolate truffle, this chocolate cake is dense, dark, and ready to deliver on that promise. This chocolate cake rivals all other keto-friendly desserts in that it's super low in carbs!

Ah, sweet, sweet tiramisu. This is one of my all-time favorite low carb desserts. So please know I took great pains to ensure this won't taste like other disappointing, knock-off keto recipes. I knew I had to find the right tiramisu; can't get nothing past you. This one is almost as good as the real thing!
If you were a fan of my triple chocolate ice cream recipe AND also a fan of coffee, then you'll really be a fan of this dessert. Like the triple chocolate ice cream, this recipe calls for a little whiskey too. So, as you can imagine, this dessert is going to be bursting with rich flavor and decadence you won't soon forget!
What low carb desserts do you want to see adapted so you don't have to miss out on your favorite sweet cravings? Sound off in the comments below and maybe you'll see your favorite keto recipe tackled next! After all, can we really have too many keto-friendly desserts? Also, don't forget to follow me on Instagram so we can stay in better touch. I post a lot of my latest recipes over there too!