Easy Keto chocolate pudding
The viral chocolate pudding again, except this time it's Keto
No, you're not seeing double. You don't have deja food. I did indeed make this easy chocolate pudding just last week. And while I was in the process of making it, I realised I'd never actually made a Keto chocolate pudding. And this recipe with just a few tweaks would fit right into the keto diet. Bonus, it would be even richer and creamier!
What is it? A pretty straightforward chocolate pud that's set with agar agar instead of gelatin, which actually gives it an almost mousse-like texture, unlike the jello texture you get with gelatin. It's smooth, creamy, and looks impressive, and I promise promise you won't even realise it's sugar free. Just like the pudding cups from your childhood, except a whole lot richer and sexier.
So, what's the catch?
There's no catch. You just have to make sure you measure out the agar agar correctly. And, most importantly, SIFT THE COCOA. I cannot stress this enough. I thought I'd be a smart (lazy) ass and get away with not sifting it, but then spent a good 20 minutes chasing lumps of cocoa around the bowl, coupled with lumps of agar agar, and eventually had to push the whole thing through a sieve. Don't be Sahil. The minute it'll take you to sift the cocoa will save you 20 on the other side.
And using good quality chocolate really really makes a difference to this keto chocolate pudding, because it's such a simple dessert. I used Lily's sugar free dark chocolate chips, and now there's even a keto version sweetened with Stevia if you can find it where you live. You can also substitute with 85% Lindt chocolate bar which will up the carbs a bit and make it a bit darker, more adult, if you will.
And you don't have to set it in the cream carton like I did, of course – that's just to make it pretty for YouTube. You could set it in a loaf tin, a small cake tin, or even a ramekin and serve it like you would a panna cotta. Feel free to play with it.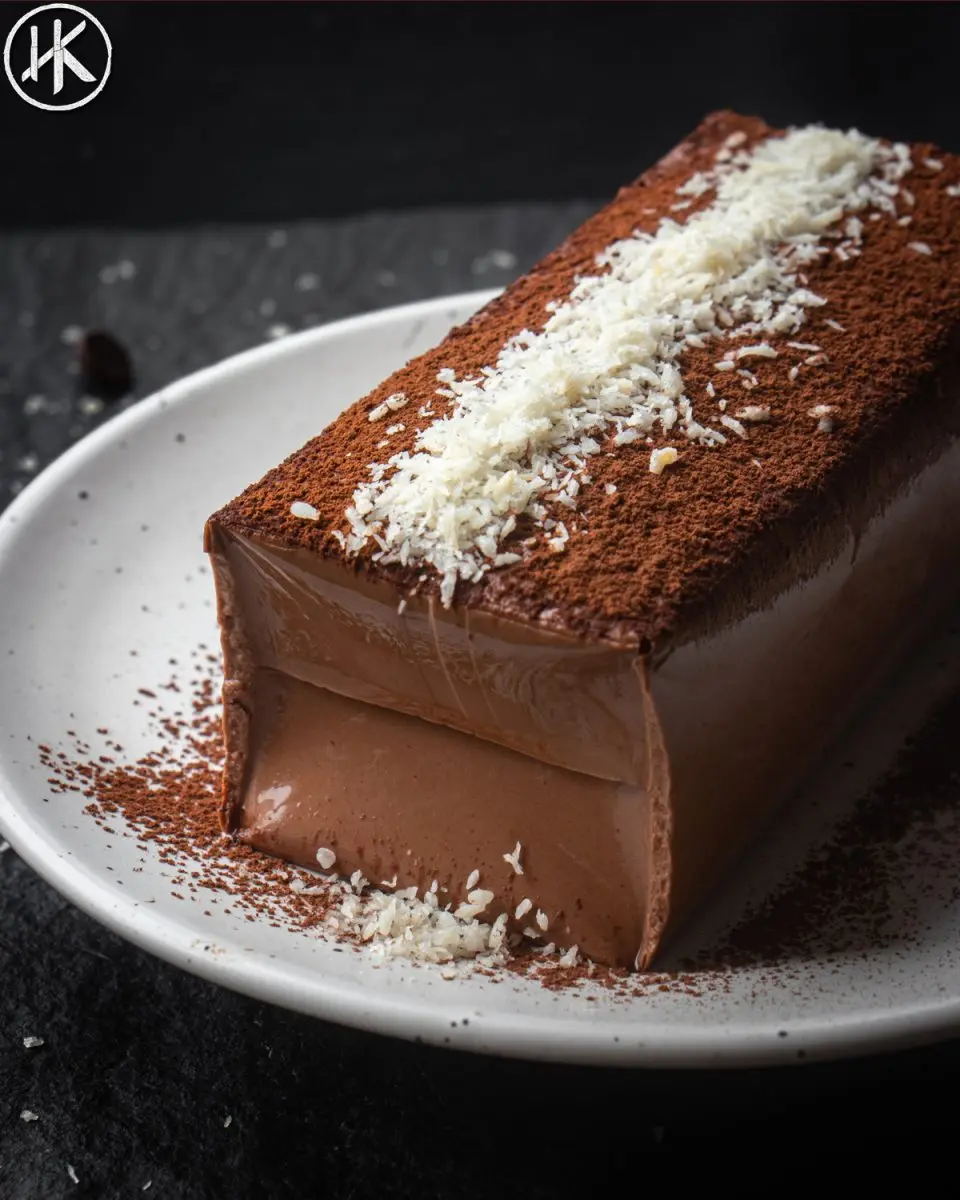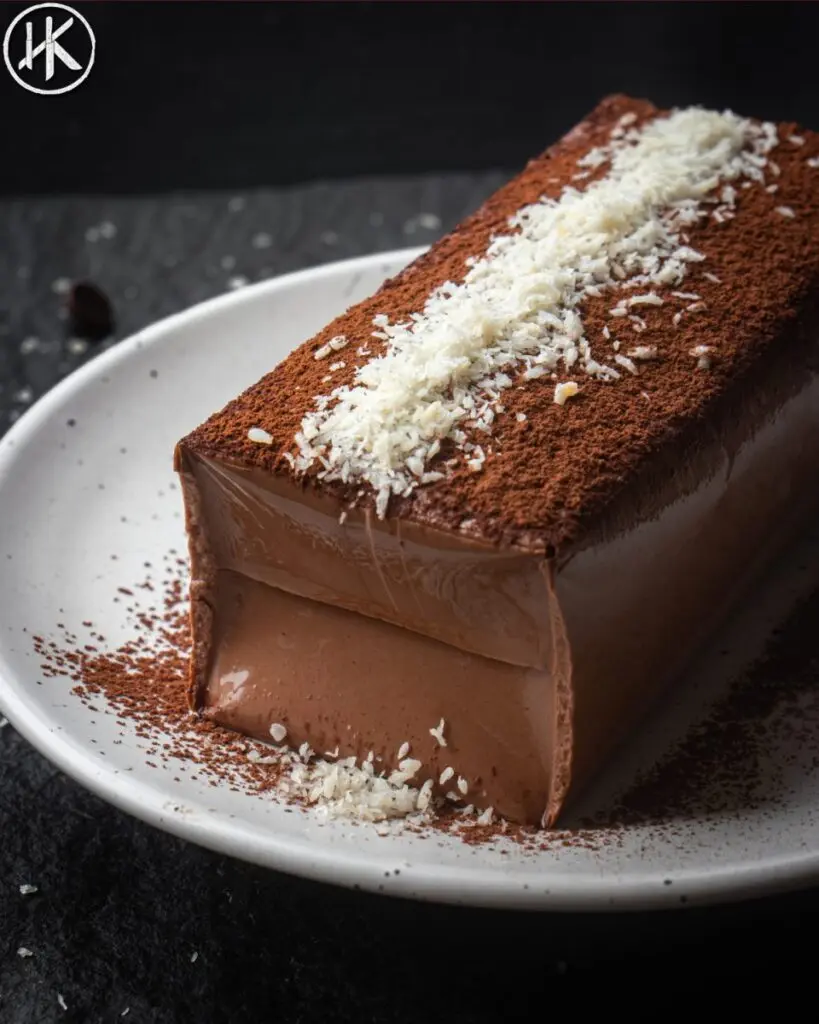 Nutrition Info (Per serving)
Calories: 276
Net Carbs: 2g
Carbs: 7g
Fat: 31g
Protein: 1g
Fiber: 5g
This recipe makes 4 servings. Get this recipe on myfitnesspal.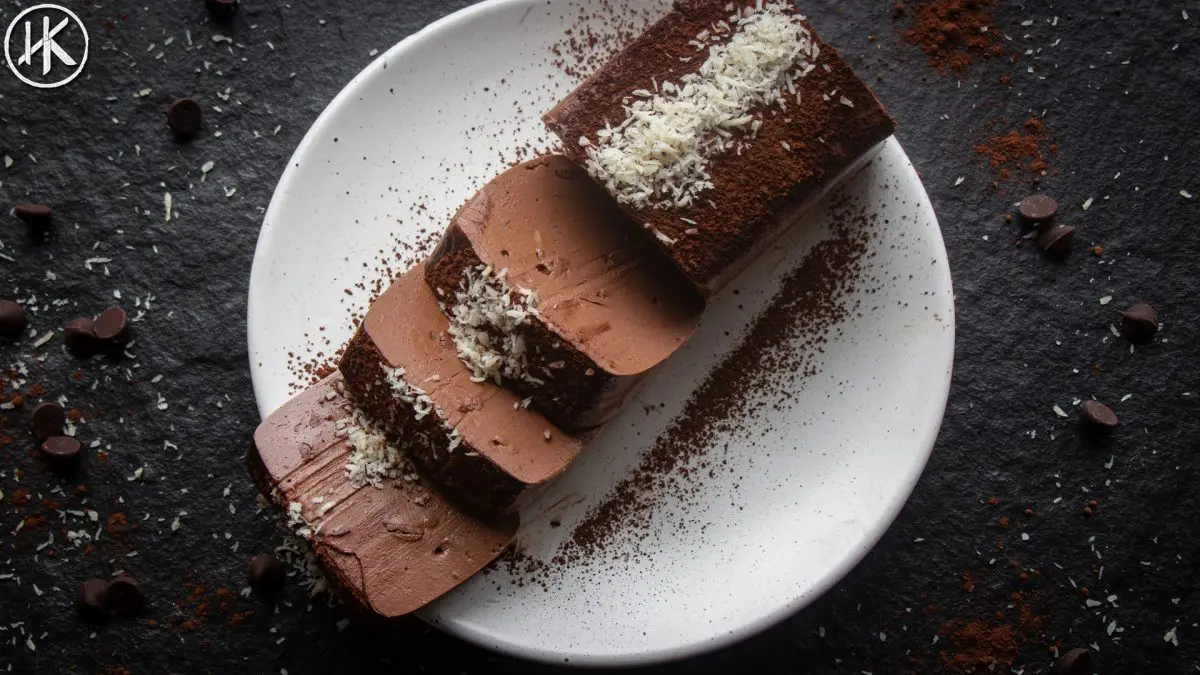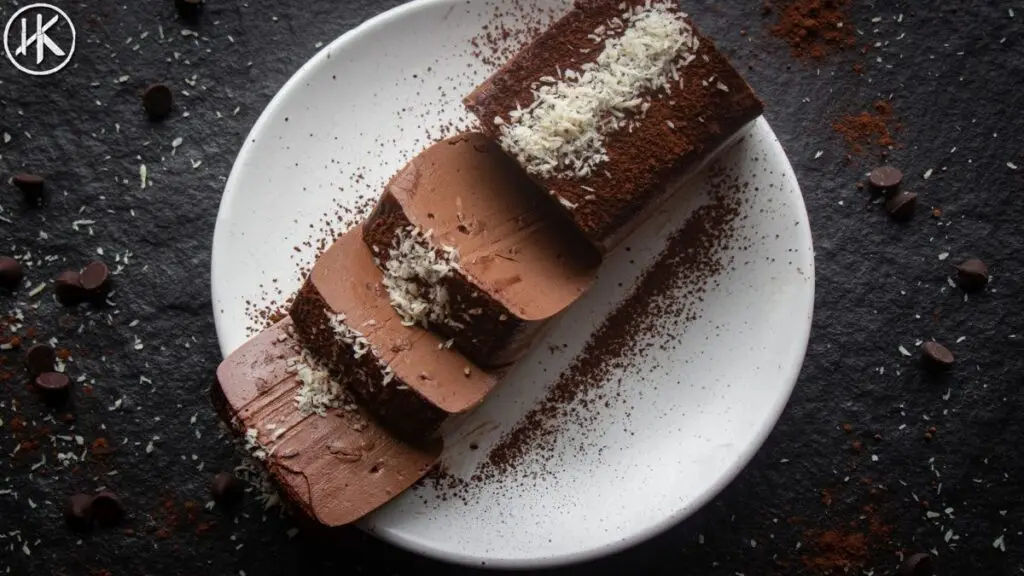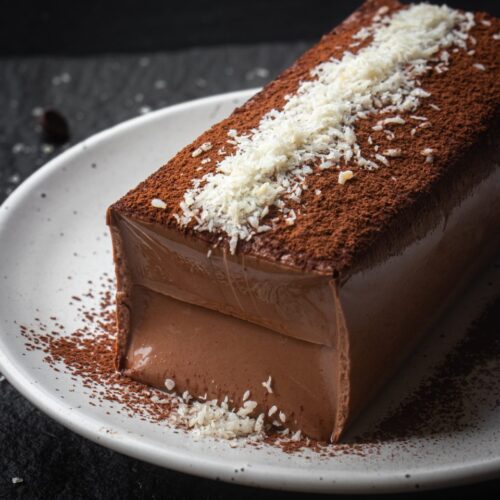 Easy Keto chocolate pudding
A Keto version of a viral chocolate milk dessert
Ingredients
250

ml

Heavy Cream

reserve 50 ml

45

grams

Sugar-free chocolate

I use this

50

g

Keto sweetener

1:1 sugar substitute

a pinch

Salt

2

tbsp

cocoa powder

I use this

1

tsp

agar agar

5g

15

ml

Water
Instructions
Measure out 50 ml of the cream into a bowl and sift the cocoa powder into it. Don't skip the sifting. Mix until you have a smooth, lump free cocoa paste.

In another bowl, mix the teaspoon of agar agar in one tablespoon of water until you have a lump free paste again. You can also use gelatin but it's not a 1:1 substitution so you might want to check that.

Weigh out the 45 grams of chocolate and set it aside.

Get your saucepan out and empty the cream into it.

If you get cream in a carton or Tetrapak like I do, save it to use as the mould for the pudding. Cut off the "ears" of the carton, take off the top so you have a rectangle open on one end.

Add in your sweetener to the cream. I'm using a stevia mix that's a 1:1 substitute for sugar. If you're not sure how sweet your sweetener is, add in a little bit at a time and taste as you go along. Also add in the pinch of salt.

Get the saucepan on the stove on low heat, and keep stirring until the salt and sweetener dissolve.

Add in the cocoa paste and give it another good mix until it's fully incorporated in the cream.

Add your chocolate chips to the warm cream and stir till you get a uniformly chocolaty mix.

Add in the agar agar, stir to dissolve completely until you have a perfectly smooth hot-chocolate like mix.

Take the saucepan off the heat and directly pour the mixture into your cream cartons or whatever moulds you're using.

Leave to set in the fridge for at least two hours.

When you're ready to serve, cut the carton along its length with a scissor and gently ease the pudding out. It should slide right out.

Top with a dusting of cocoa powder and some desiccated coconut. Slice and serve.