It's really just Hazelnut flavour
Nutella is a word that sends dessert lovers in a tizzy and both men and women, weak in the knees at the very mention of it. Let's be honest, most of us LOVE it and have at some point in our lives eaten a fairly large serving of it in one sitting. Which is why I came up with a Keto Nutella recipe and even used it to make a Nutella mug cake. Now that I'm on board with making fat bombs and made my first ever chocolate and peanut butter fat bomb, the next obvious flavour was Nutella.
Count your calories
These fat bombs are quite calorie dense. You don't realize how easy it is to go through a couple of them in a single sitting. Which is why I ask, do you really need fat bombs? I think it really boils down to how your macros are and if you are hitting those fat macros. I also think if you can exercise control and eat just 1 or 2 in a day, then they make sense and it can keep you from eating too much protein, especially if you are a meat eater. Otherwise just make them ever smaller and keep them for just after meals as a palette cleanser.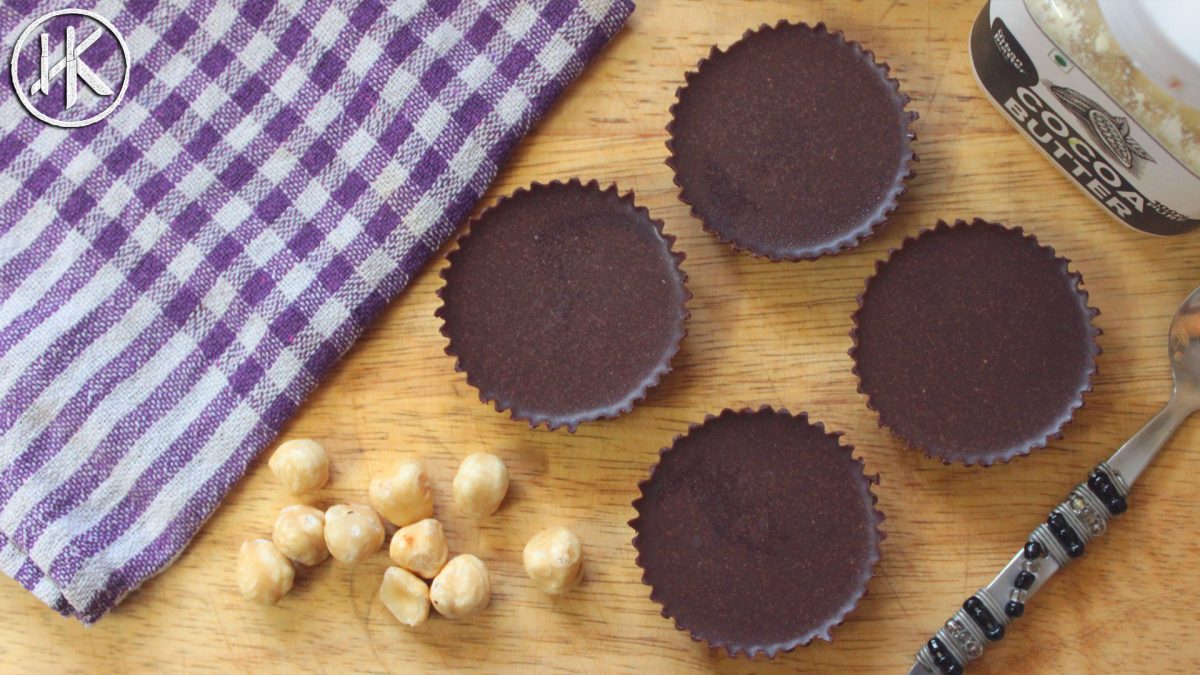 Nutrition Info (Per serving)
Calories: 192
Net Carbs: 1g
Carbs: 2g
Fat: 20g
Protein: 2g
Fiber: 1g
This recipe makes 8 servings. Get this recipe on myfitnesspal.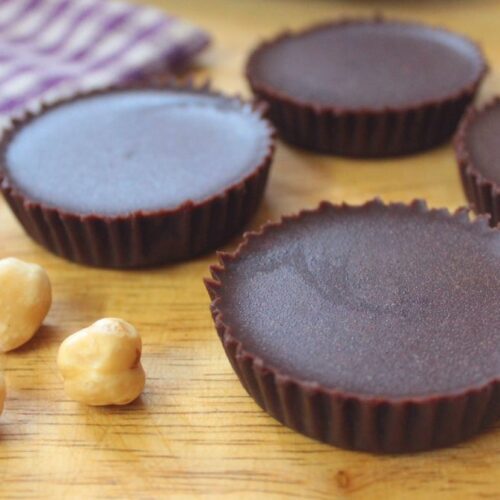 Nutella Fat Bombs
A chocolate and hazelnut flavoured fat bomb
Instructions
In a dry pan roast the hazelnuts till they turn a nice golden colour. You can alternatively do this in the oven as well.

Blend the nuts in a food processor for 10-15 minutes or till you get a nice hazelnut butter

Add in the sweetener, cocoa powder and salt and blend again.

Melt the cocoa butter in bursts of 30 seconds in the microwave till fully melted

Add the butter to the hazelnut mixture and blend till smooth

Pour into molds and let it set in the fridge or freezer. This makes about 8 fat bombs of 25 grams each.

Serve and Enjoy.