More Keto Pancakes!!!
It wasn't more than two days ago that I make Keto pancakes using coconut flour. And here I am today making them with almond flour. The reason is simple. Every time I make something with coconut flour I'm asked if it can be made with almond flour, and vice versa. So it just makes sense to do the same dish with both flours. The truth is they are not interchangeable and they react very differently. Coconut flour absorbs almost doublt the amount of moisture as almond flour does. Almond flour is basically just ground up almonds. So you do have to rework the recipe depending on which flour you use. So here are my Keto almond flour pancakes. Enjoy!
Fine Flour for Fine Pancakes
I was in quite a hurry to film this episode and I ran out of almond flour. Now believe it or not, the local stores don't stock almond flour and the one that does only has the expensive one. The cheaper almond flours are sold online. It was impossible for me to order it and receive it in time to make this video. So I decided to make my own. I'm also very lazy. So instead of following my own recipe I just threw the almonds in a blender. This is actually absolutely fine, except that I didn't grind it fine enough and I didn't sift it and make a nice fine flour. In the end what that resulted in was a bit of a nutty pancake. Which as you saw, my father enjoyed. I personally prefer it less nutty. What's your preference?
You can use almond flour to make my delicious Keto almond flour waffles.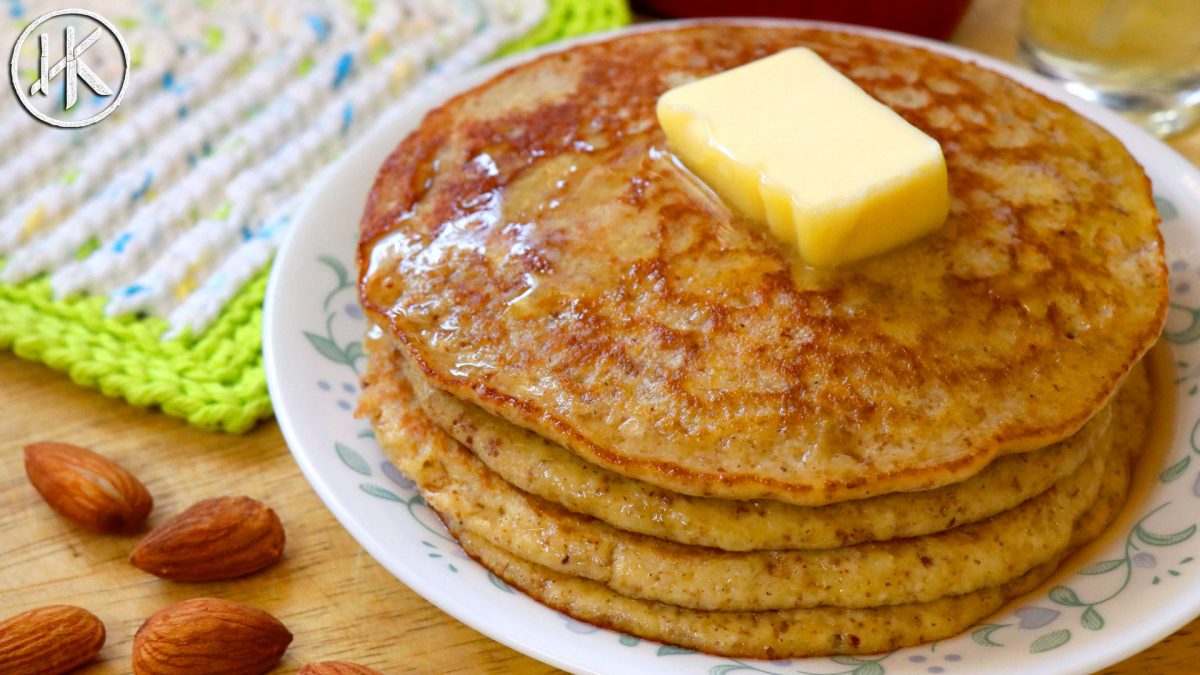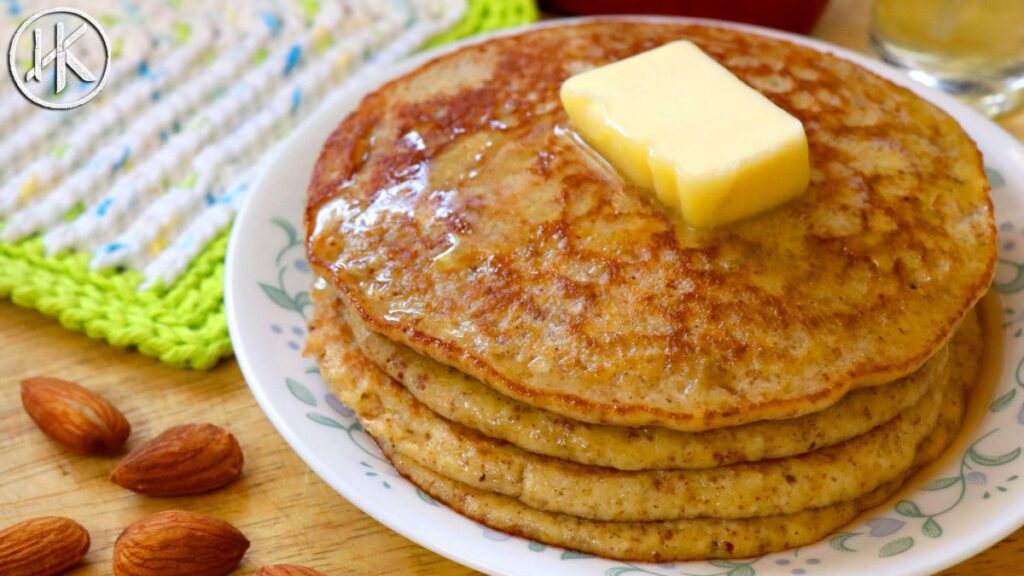 Nutrition Info (Per serving)
Calories: 266
Net Carbs: 3g
Carbs: 6g
Fat: 23g
Protein: 10g
Fiber: 3g
This recipe makes 4 servings. 1 serving = 1 pancake. Get this recipe on myfitnesspal.
More Recipes You May Like:
Almond Flour Pancakes
A sweet breakfast treat.
Instructions
Melt the cream cheese in the microwave for 30 seconds and then whisk together with the heavy cream.

Once cooled add in the two eggs, vanilla extract and mix well.

Then add in the dry ingredients. The almond flour, baking powder, salt and pumpkin spice mix. And your batter is ready. You can add a bit of water/heavy cream if you want a runny batter.

Heat a non stick skillet and spray with some olive oil. You can use coconut oil, butter or even bacon fat to cook as well.

Ladle in the pancake batter and let it cook on 1 side. I like to cover with a lid and kind of let it steam and cook all around.

Once cooked for about 2-3 minutes on 1 side on a medium heat, flip it over and cook on the other side till done.

Serve with sugar free maple syrup and butter. (or any toppings of choice)