The king of kebabs – Keto Chicken Tikka
Chicken Tikka, specifically Keto Chicken Tikka, has been high on the list of requests I get from you guys every day. These kebabs are a staple in Indian restaurants and also the key ingredient in Chicken Tikka Masala. They're easy to make and it's also a super keto recipe. I cooked it up two ways, pan-fried and in the oven. Which one was better? Watch and find out. Also find out what not to do as I generally wreak some havoc in this episode. Hope you enjoy it!
Cooking kebabs
So what's the verdict? I personally preferred the pan fried version as it keeps the meat more moist and it really allows the mean to cook and caramelize in it's own juices. The pieces in the pan were also able to get a better colour on them and the marinade really cooks well and forms these crusty bits on the meat. In the oven I feel it doesn't work quite the same especially because kebabs are cooked in a tandoor oven which has a much higher temperature than your conventional oven. Also remember if you choose to use chicken breast for this recipe, it cooks very quickly so I would recommend using leg and thigh meat oven breast meat.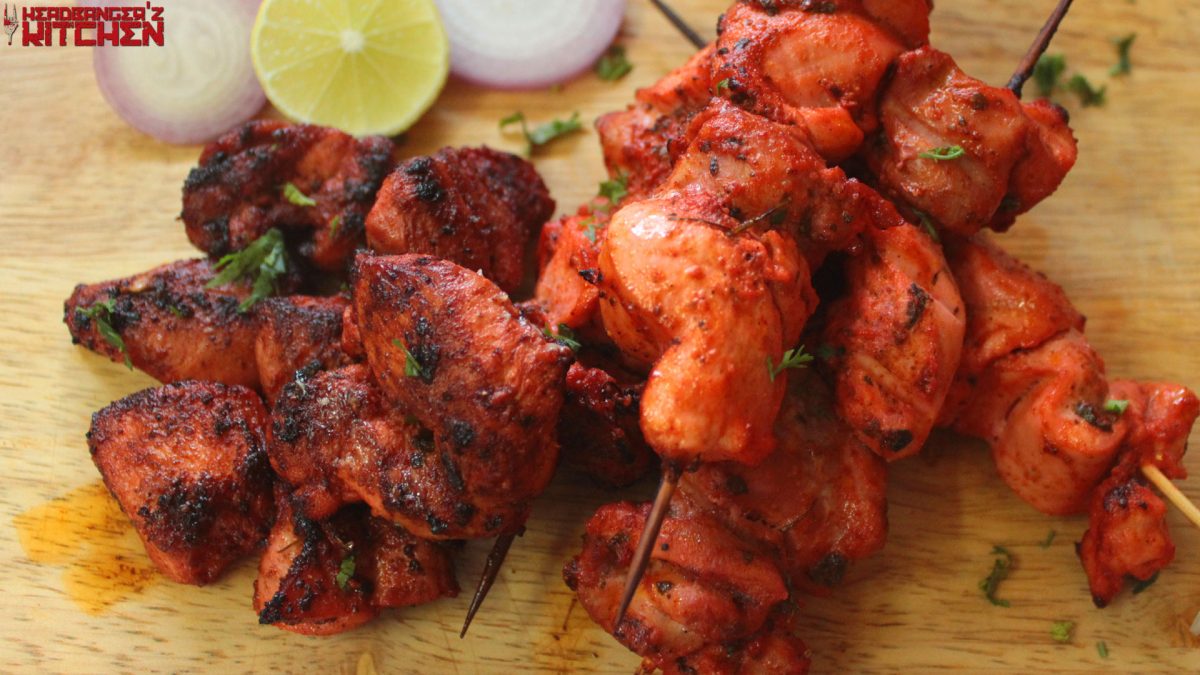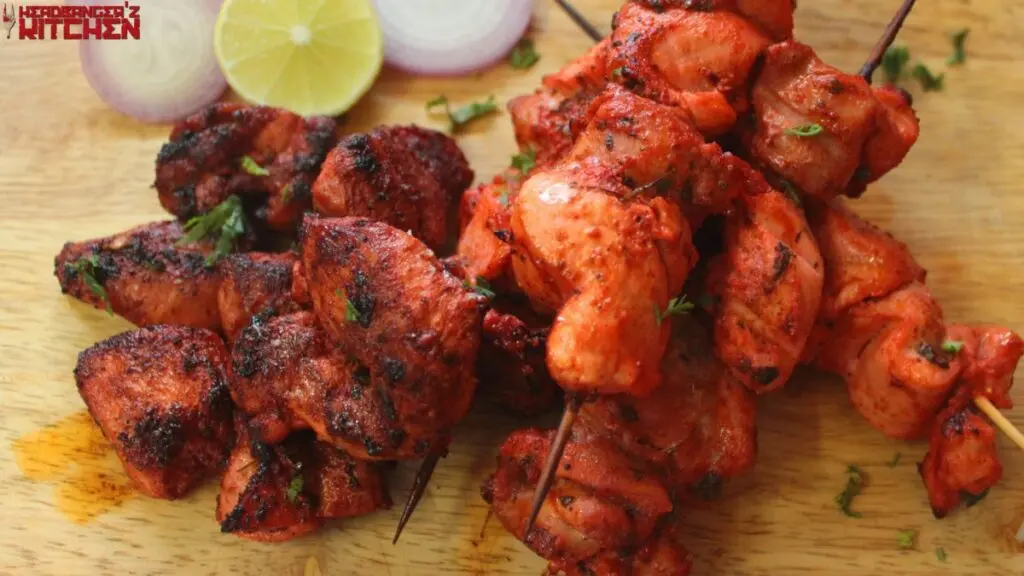 Nutrition Info (Per serving)
Calories: 417
Net Carbs: 3g
Carbs: 4g
Fat: 21g
Protein: 49g
Fiber: 1g
This recipe makes 2 serving. Get this recipe on myfitnesspal.
Keto Chicken Tikka
Succulent chicken pieces marinated in Indian spices and then grilled or pan fried.
Instructions
Cut the chicken into big kebab size pieces

Mix all the ingredients in a blow and make the marinade (add in the melted butter, salt, yogurt, red chili powder, garam masala, coriander powder, elaichi powder, kasuri methi and the squeeze of lime juice and red food colour)

Marinate the chicken for 2 hours or longer

Fry the kebabs in ghee in a frying pan or skewer them and put them in the oven at the highest temperature for 15 minutes. Halfway through baste with butter or ghee

Finally char the kebabs on the stove for that 'tandoor' flavour

Serve with a slice of lime.