Melanzane alla Parmigiana
On today's episode I'm going to show you how to make a keto version of Melanzane alla Parmigiana which is basically Eggplant Parmesan. This is a delicious and wholesome vegetarian Keto dish. A total winner indeed. One of the good things about this is that you can make a big batch of it for meal prep and even freeze it. I think it's an extremely wholesome dish. Give it a try, you won't be disappointed. I find that eggplant is a great meat substitute when you are trying to keep your protein macros in check and while the carbs can add up (3grams per 100grams of eggplant) it's vegetable carbs that aren't really cause for concern. Also make sure that you cook up a big batch of the HK's Marinara sauce as it's my staple in most of the Italian recipes.
Cooking with Eggplant
There are a couple of things to keep in mind when cooking eggplant. I like to salt and leave the eggplant to sit for a good 10-15minutes and that kind of gets ride of the bitterness. When you pan fry them, they can soak up a lot of oil (which is not a bad thing on Keto) but now that I've made Keto breadcrumbs, you can also bread and fry them for this recipe.  Personally I prefer this recipe as it is and don't really feel the need to bread and fry everything. Whichever method you prefer, have fun cooking.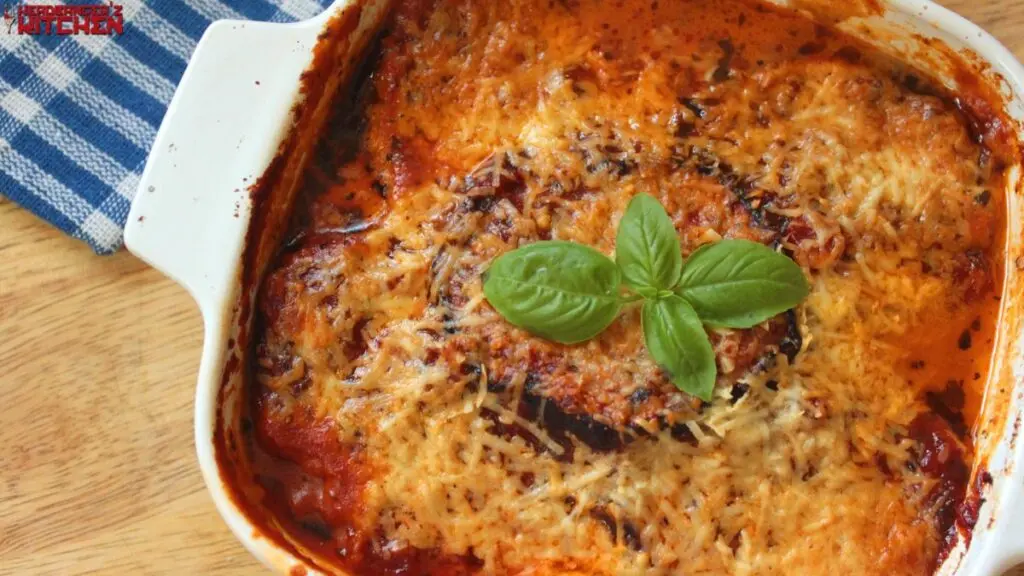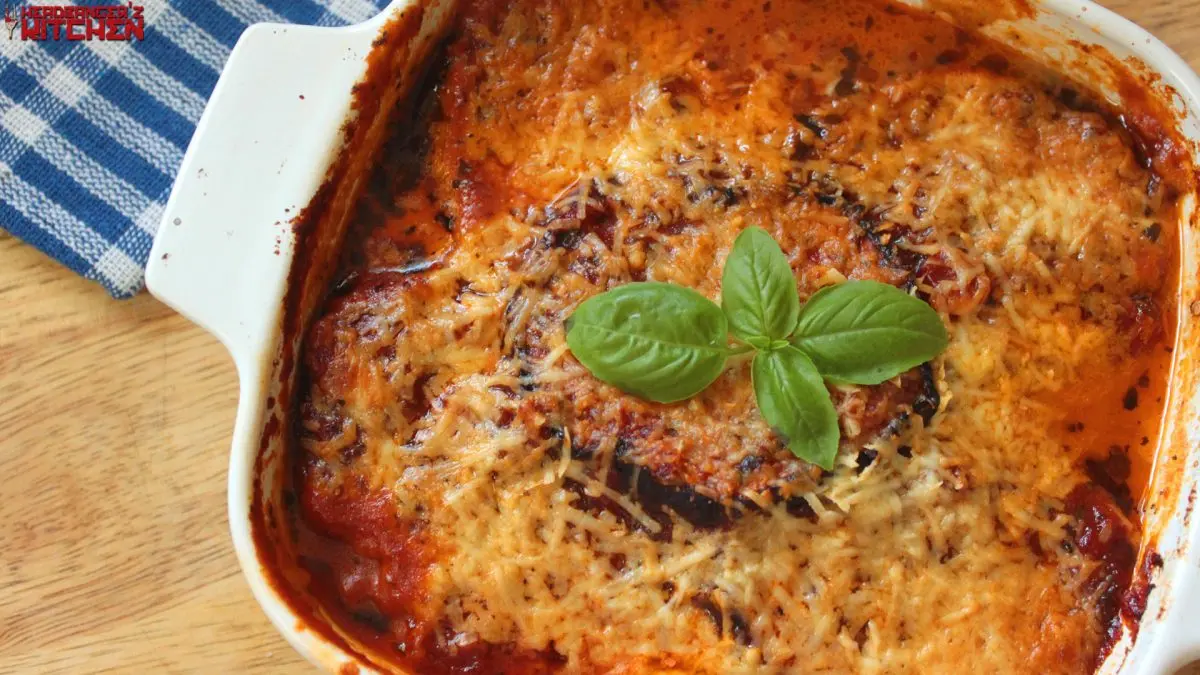 Nutrition Info (Per serving)
Calories: 241
Net Carbs: 5g
Carbs: 9g
Fat: 18g
Protein: 14g
Fiber: 4g
This recipe makes 4 serving. Get this recipe on myfitnesspal.

Keto Eggplant Parmesan | Keto Melanzane alla Parmigiana
Grilled eggplant layered with tomato sauce and fresh mozzarella cheese
Servings

Prep Time

4

servings

10

minutes
Servings

Prep Time

4

servings

10

minutes
Keto Eggplant Parmesan | Keto Melanzane alla Parmigiana

Grilled eggplant layered with tomato sauce and fresh mozzarella cheese

Servings

Prep Time

4

servings

10

minutes

Servings

Prep Time

4

servings

10

minutes
300

grams

Eggplant

150

grams

Fresh Buffalo Mozzarella

200

grams

HK's Keto Marinara Sauce

Get the recipe here

50

grams

Parmesan cheese

Salt
Slice and salt the eggplant and leave for 30 minutes in a colander

Pat the eggplant dry and then either pan fry, deep fry or grill.

In an oven proof dish layer the tomato sauce, parmasan cheese, then eggplant, mozeralla, more eggplant, more tomato sauce and finally parmesan cheese.

Bake for 15-20 minutes till golden brown