Keto Hamburger Buns (Cauliflower Buns)
Returning to cauliflower
I've been looking for the perfect Keto hamburger buns for a while now. I've done a blue cheese burger recipe in the past where I used my 90 second mug bread for the bun. However I have to say I've always been disappointed in them as they feel too heavy and dense. I've tried many times to slice it as thin as possible but it just doesn't hit the spot. I remember eating a hamburger at Cafe Thulp in Bangalore where they used cauliflower buns. I'd forgotten about this till I recently returned form the UK and got back to Keto. I made a series of daily vlogs. It was one of days that I had the hankering for a burger. I got myself some pork mince and decided to make the cauliflower burger bun, which is the same recipe as my cauliflower pizza base. It's ironic that I came back to Keto and also to my first ever Keto recipe. Enjoy!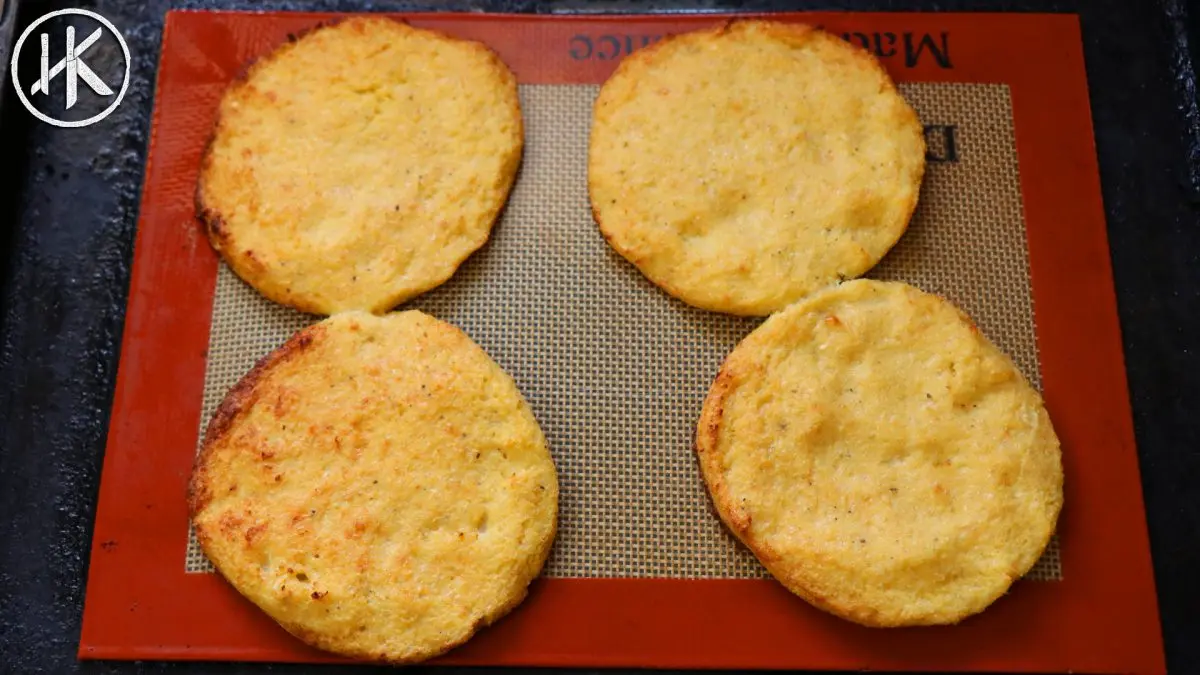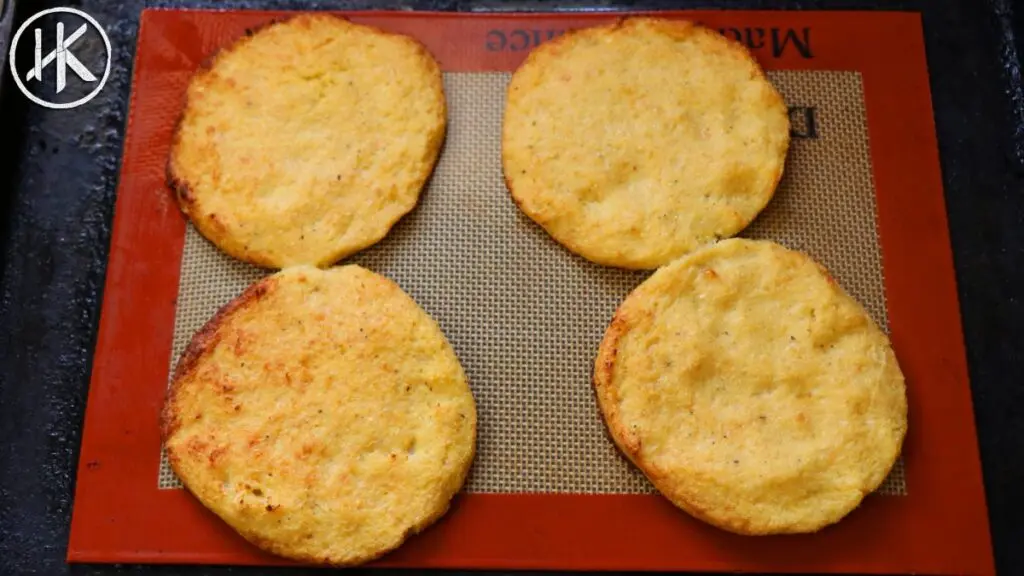 It's a burger bun, it's a pizza base and also a muffin
This cauliflower bun is pretty versatile. It's the perfect Keto vehicle as it can double up as a mini pizza base and also used to replace a muffin in dishes like my Keto eggs Benedict. There are a couple of things to keep in mind when making this. It's important to rice the cauliflower properly so that there are no big pieces. I've tried this twice, once I grated the cauliflower and once I used the blade to make it like a cous cous consistency. Both worked. If you don't have a microwave you can cook the cauliflower in a pan as well. Once it's cooked you have to make sure you squeeze out all the water so that it doesn't break. The lack of water will ensure a much sturdier consistency. Finally, make sure you use good parchment paper otherwise it might stick.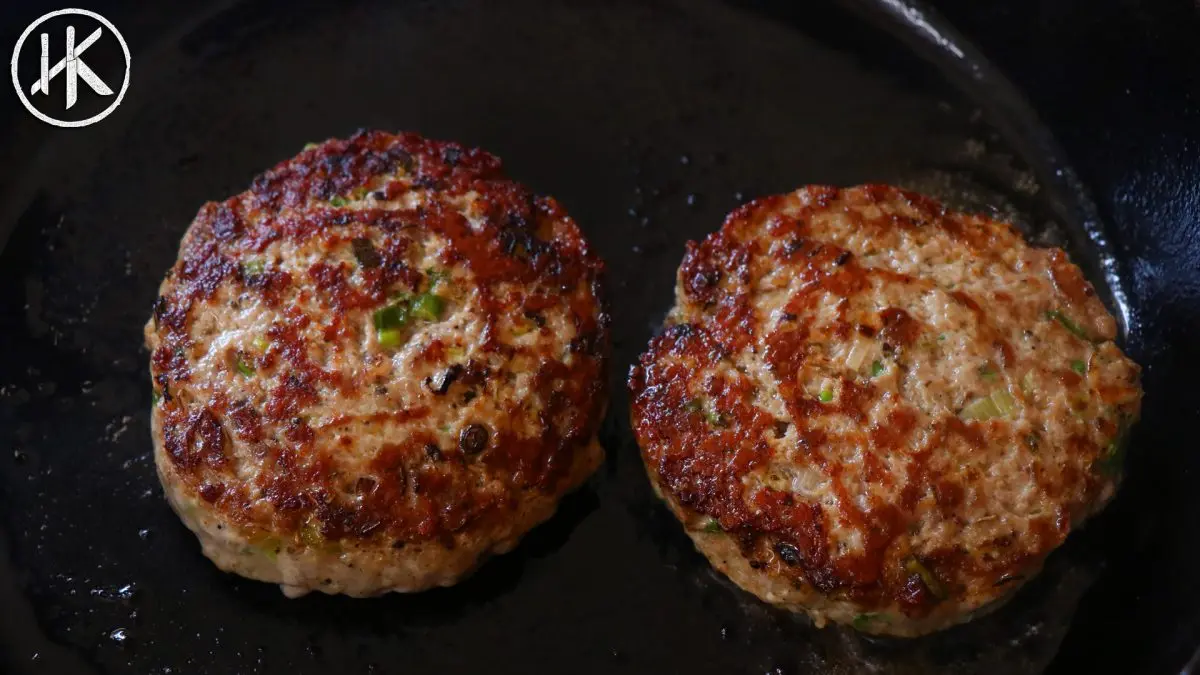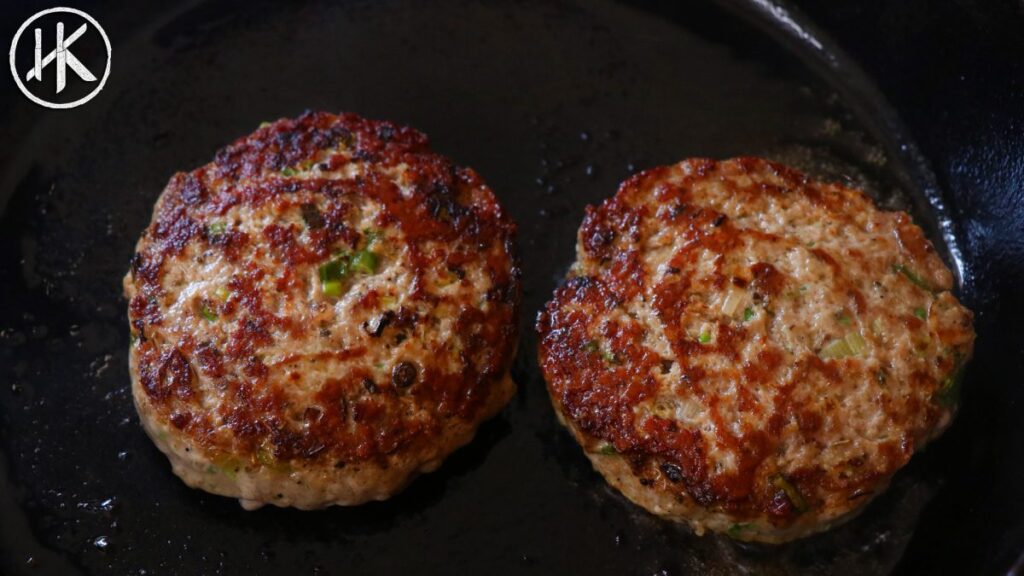 Porky Treats!!
Beef burgers are great. They are the staple. Pork burgers on the other hand, they are incredible. The meat has so much flavour and a few tweaks can give you some of the most amazing tasting burgers ever. In this recipe I particularly love the addition of the spring onion. When the exposed parts hits the pan and almost chars, it gives of an incredible aroma and enhances the burger. For the seasoning I used a dried mix that has oregano, parslay, chilly flakes etc. You can pretty much play around with what goes into the patty. You could give this burger a slightly more Asian twist by adding in some soya sauce and vinegar into the ground pork. Some fresh basil and parsley to give it a more herbaceous note. If you don't like pork you can always use chicken or beef. For vegetarians I think something like a grilled portobello mushroom or even thick slices of eggplant can be a great substitute.
And no, you cannot make this without EGG.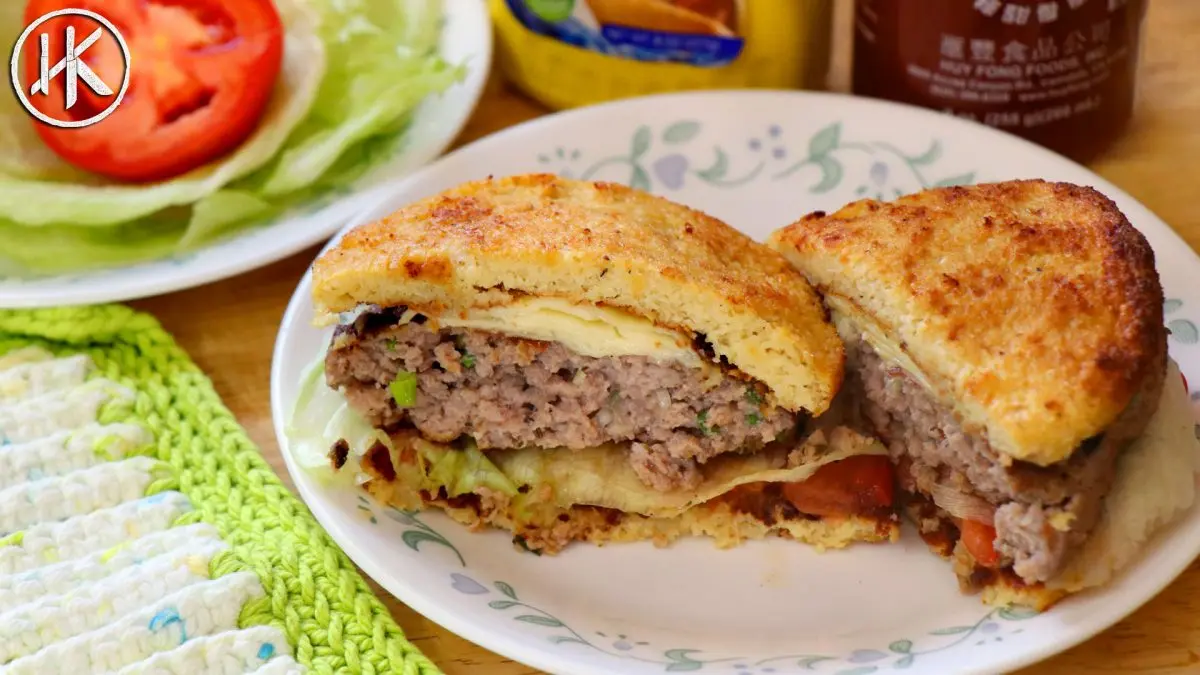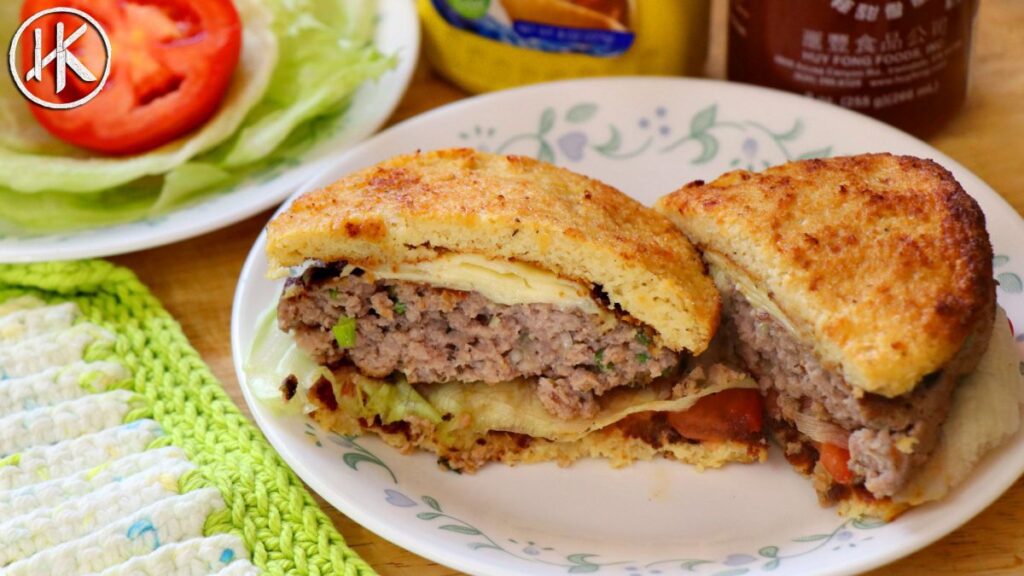 Nutrition Info (Per serving) – Only the cauliflower bun
Calories: 159
Net Carbs: 4g
Carbs: 7g
Fat: 11g
Protein: 10g
Fiber: 3g
This recipe makes 2 servings. 1 Serving = 1 full bun, top and bottom. Get this recipe on myfitnesspal.
As for the macros of the patty just use a generic listing for ground pork based on what you buy and how big you make the burger. Same with any condiments etc you use since you will not follow my recipe to the T. Enjoy!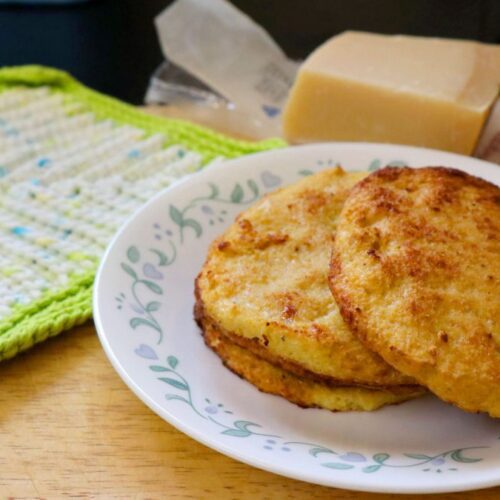 Keto Hamburger Buns (Cauliflower Buns)
A Keto hamburger bun made using cauliflower
Ingredients
For the cauliflower buns
180

grams

Cauliflower

Grated, Cooked & Water Squeezed Out

25

grams

Parmesan cheese

30

grams

Cream Cheese

Room Temprature I use this one

1

Egg

Salt & Pepper to taste
Instructions
Cauliflower Buns
Clean and cut your cauliflower and separate the florets.

Grind them in your food processor till you get a cous cous like consistency. You can also grate the cauliflower.

Microwave it for 5-7minutes till it's tender and then remove in a tea towel and squeeze out as much water as your can.

Weight out 180 grams of the cauliflower now and mix in a bowl with salt, pepper, parmesan cheese, cream cheese and one egg and then give it all a good mix.

Divide the mixture into 4 parts and shape the buns on parchment paper or a silpat using a cookie mold.

Bake in the oven at 190C for 20-25 minutes till it is fully cooked and golden brown.

Once cooled, remove from the pan and use it for your Keto burger recipes. You can even use this to make mini pizzas or as a muffin for eggs Benedict. If you cut out the center it becomes a bagel which you can use to make a salmon and cream cheese bagel with. The options are endless.
Pork Hamburger
Season the ground pork with salt, pepper and the dried herbs. Add in the spring onion and mix well.

Shape into 2 hamburger patties and set aside.

Heat the fat of your choice in a cast iron skillet or frying pan.

Once the oil is hot, lay down the hamburgers and cook for 3-4 minutes on each side.

After flipping the burgers you can add cheese on top of the cooked side, cover with a lid and allow to cook so that the cheese melts on top.

Once done set aside and use with the cauliflower buns. Add condiments and sauces of your choice.