Cheese, Bacon And Cabbage. What's not to like?
I'm calling this a cheesy bacon slaw simply because I don't know what else to call it. I did actually make a similar cold slaw that went along with my Keto tuna salad. This morning when I opened my fridge I saw some bacon that needed to be used up as well as some cabbage. My friend Anu whose house I always stay in when I visit the UK had made a simple cabbage and bacon stir fry. That sparked the idea to make this cheesy bacon slaw. A few ingredients and a frying pan is all I needed and I had this incredible dish. It works great as a side dish or even as a main course. It's filling, fatty and delicious. Enjoy!
Some other easy Keto recipes
This recipe is just super easy and you can use red cabbage as well. I would also recommend doing this with spinach, kale or mustard greens. You can also play around with the seasonings and the herbs. I just used what I had on hand. Anyway enough jibber jabber here are some of my easiest Keto recipes.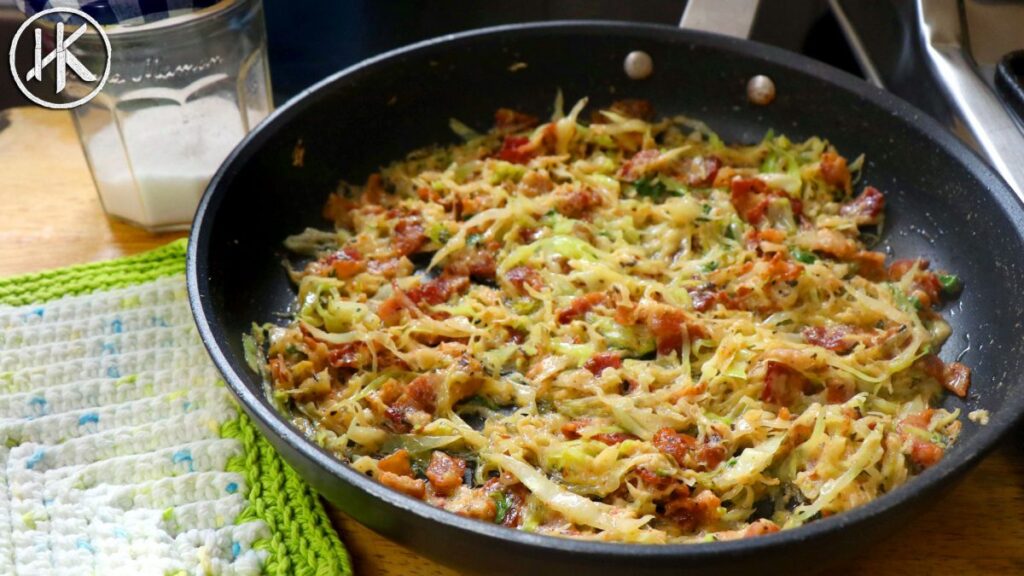 Nutrition Info (Per serving)
Calories: 328
Net Carbs: 3g
Carbs: 5g
Fat: 29g
Protein: 14g
Fiber: 2g
This recipe makes 2 servings. Get this recipe on myfitnesspal.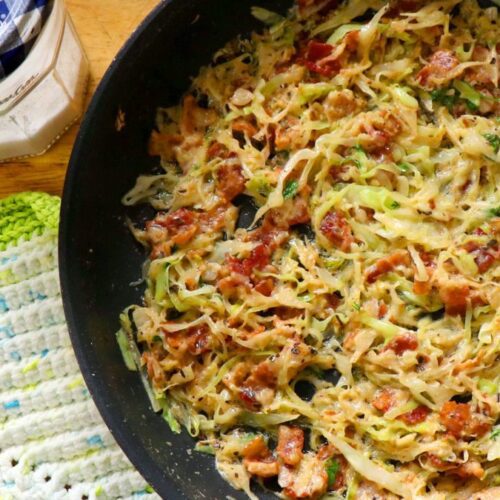 Cheesy Bacon Slaw
A quick and easy Keto side dish
Instructions
Chop the bacon into small pieces and shred the cabbage.

In a cold pan start frying the bacon on a medium heat and allow the fat to render.

Once the bacon is cooked to your liking, add in the cabbage and season with the salt, pepper, paprika and dried oregano.

As the cabbage starts to soften, add in the cheese and cream and mix well.

Once the cabbage is cooked to your liking, turn off the hear, garnish with the fresh coriander and serve.