Revealed! My mother's secret tuna salad recipe (Don't tell her)
Tuna salad is a staple food for most Americans, eaten both as is, or in a sandwich. In India, not so much. However, this was a regular feature in my house growing up. My mother used to (and still does) whip up an incredible tuna salad for dinner. So for me, this is what we Indians called 'ghar ka khana', which means 'home food'. I stole my mother's recipe for this tuna salad, giving it my own spin and twist, and making it fit the keto diet. Just don't tell her.
Don't fear the mayonnaise
Now mayonnaise is an essential component of the salad and the perfect keto condiment, given how much fat there is in it –  since it's pretty much just egg and oil emulsified, each spoon is a fat bomb. But, hang on! Store bought mayo is a problem, particularly because it uses canola or vegetable oil which is not a good fat. it also often has added sugar, so it's best avoided on keto if you are planning to consume it regularly. It's better to make your own mayonnaise at home. In fact, I've got a great recipe for a keto mayonnaise which uses olive oil instead, which is a good fat (we want that on keto) and also an egg-less version of the same.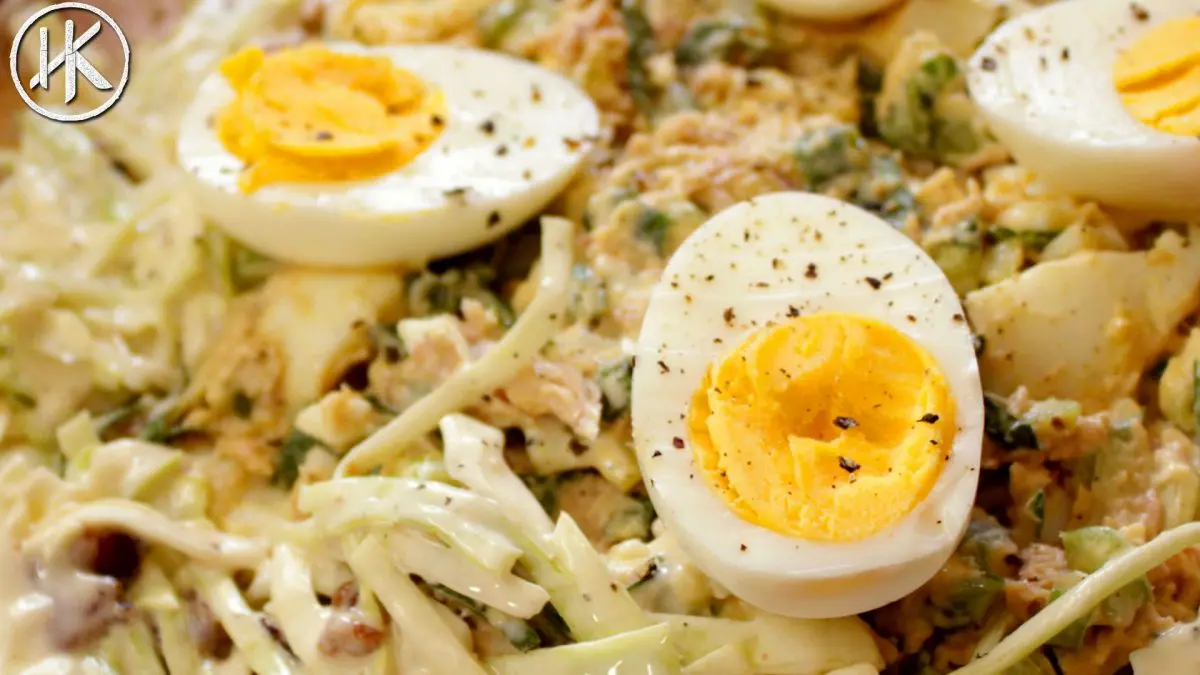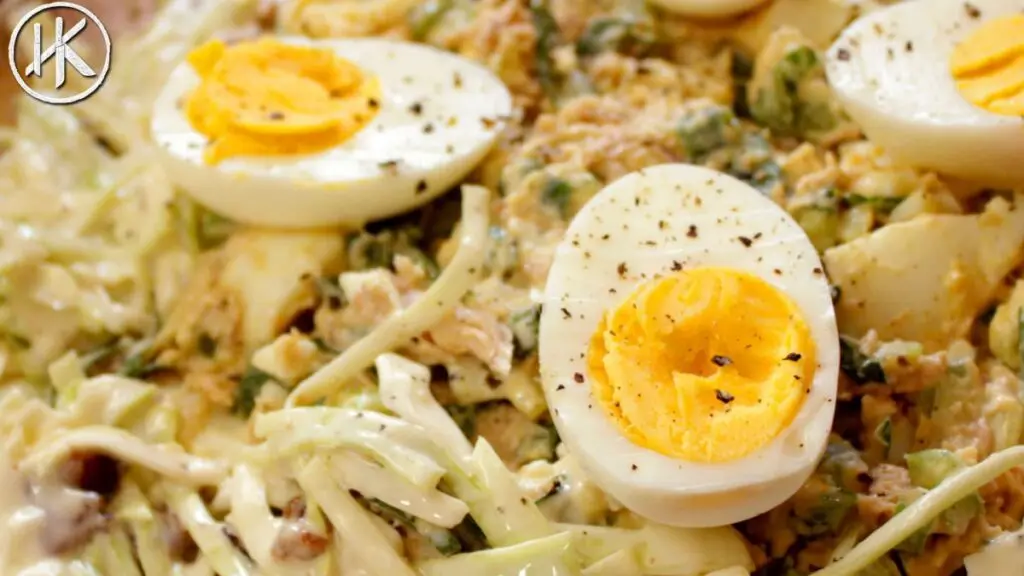 Nutrition Info (Per serving)
Calories: 326
Net Carbs: 0g
Carbs: 6g
Fat: 25g
Protein: 22g
Fiber: 6g
This recipe makes 4 servings.  Get this recipe on myfitnesspal.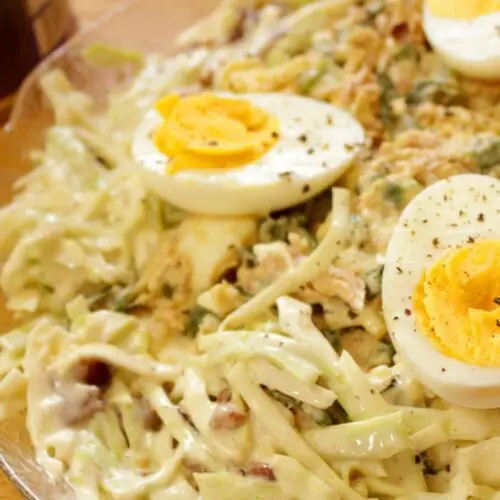 Keto Tuna Salad
A keto spin on this American classic
Instructions
Boil and peel the 4 eggs

Fry the bacon and chop into small pieces

Slice the cabbage really fine. Also chop the spring onion, celery, green bell pepper/capsicum and lettuce

Mix the cabbage with 2 tbsp mayo, 1 tbsp horseradish sauce and the crispy bacon. Season with salt and pepper, Set aside

Mix the tuna with 2 boiled eggs and break up the eggs and mix with the tuna

Add in the celery, spring onion, lettuce and mix.

Add in 2 tbsp mayo, 1 tbsp horseradish sauce, 1 tsp mustard, 1 tsp Sriracha sauce, salt and pepper to taste and mix well

Serve with the cabbage mixture and with the remaining eggs chopped in half and placed on top.