The perfect fat bomb
Mayonnaise is an essential item on the keto diet – it's high in fat, packs a flavour punch and brings your salads to life. So here is how you make a keto mayonnaise at home, from scratch. That's not all, for my pure vegetarian or egg intolerant Keto friends I've also done an egg free Keto mayonnaise recipe.
Why can't I just buy it in the store?
If you are going to be eating mayo on a regular basis, it's best to make yours at home. Why? Most, if not all store bought mayonnaise has some amount of sugar but even worse is the oil they use to make the mayo. On Keto we try and make sure we consume the best quality fats like olive oil, avacado oil, animal fat, butter, ghee etc etc. We definitely try and avoid the hydrogenated vegetable oils, which is what most mayo will use. Now if you eat 1 or 2 tablespoons of mayo every few days it won't kill you for sure, but if it's your staple then it makes sense to get the best.  You might be able to find a sugar free, good fat using mayo in your supermarket, in which case, go ahead and pick it up. Just check the price tag though.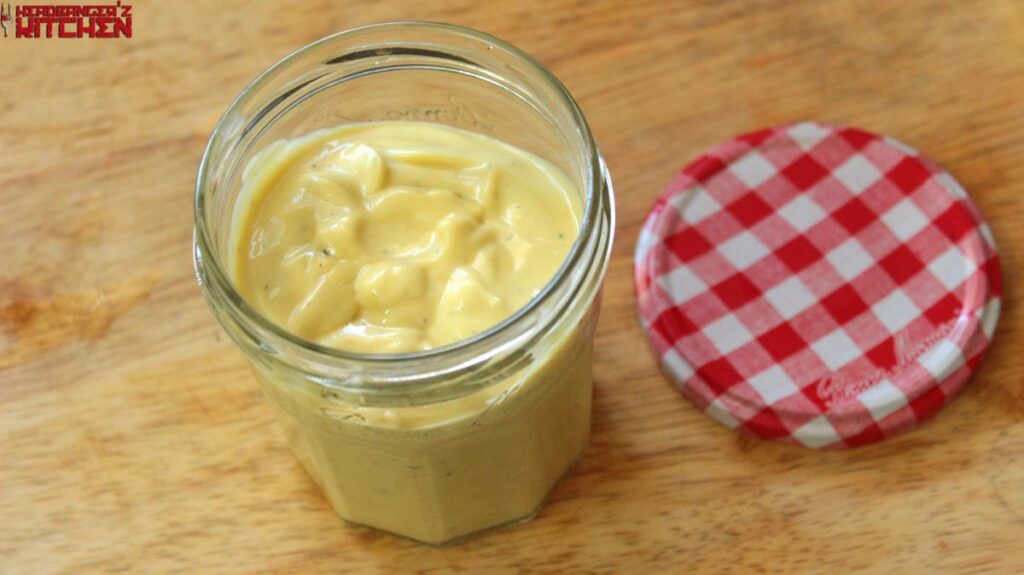 Nutrition Info (Per serving)
Calories: 166
Net Carbs: 0g
Carbs: 0g
Fat: 19g
Protein: 1g
Fiber: 0g
This recipe makes 12 servings. 1 Serving = 1 Tablespoon. Get this recipe on myfitnesspal.

Servings

Prep Time

12

servings

2

minutes
Servings

Prep Time

12

servings

2

minutes
Blend everything except the oil with a hand blender or food processor

Add the oil in 1/3rd at a time and blend till a nice creamy mayo has been formed.
You can use mustard powder as well in place of mustard.