As we say in India 'Eggless Mayonnaise'
Mayonnaise is an essential item on the keto diet – it's high in fat, packs a flavour punch and brings your salads to life. So here is how you make a keto mayonnaise at home, from scratch. That's not all, I've done an egg free version as well for those who either don't like eggs, are allergic or are 'pure vegetarian' as we say in India. Of course if you eat eggs, just make the regular Keto Mayonnaise.
What do you do with Mayo?
Mayo is super high in fat. This is perfect for the Keto diet and now since we've made it with a good quality oil, we've pretty much found the easiest way to hit our fat macros. I personally love to use it to dress my salads, mix up a spoon of pesto with mayo and you have a lovely dressing for your salad. If you have a hankering for something Asian then mix the mayo with a little peanut butter, some vinegar and soya sauce and you have an Asian style salad dress. The world is yours for the taking now, or rather your salads are yours for the dressing. So play around with flavours and enjoy!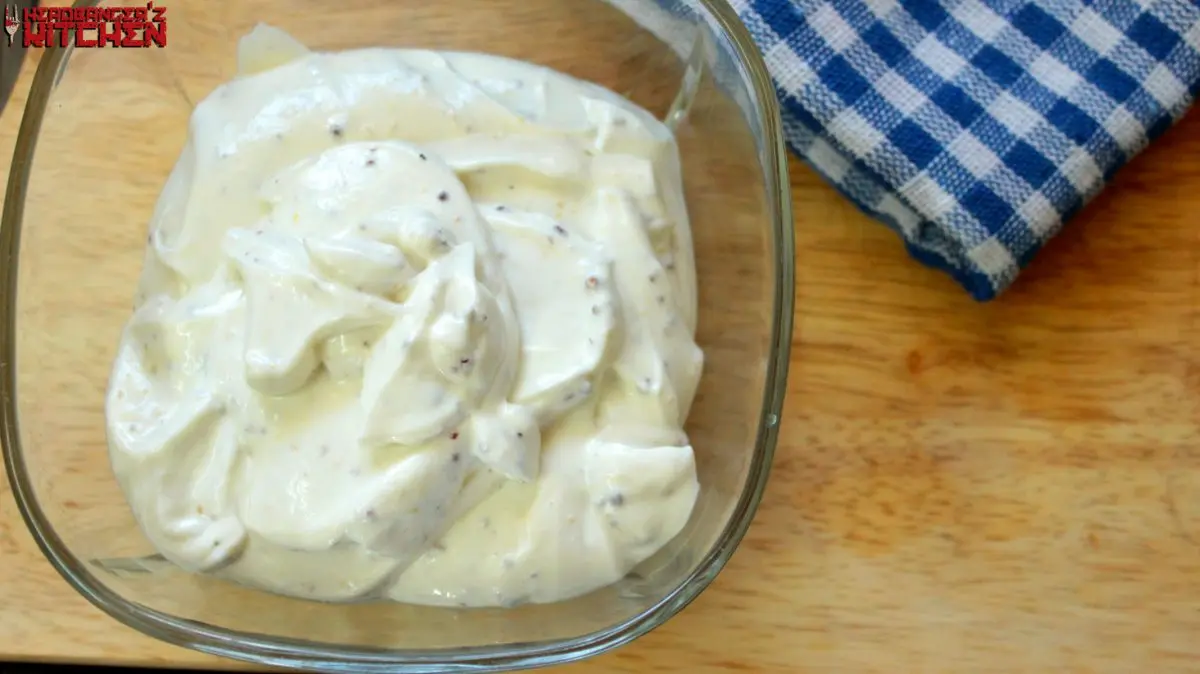 Nutrition Info (Per serving)
Calories: 62
Net Carbs: 0g
Carbs: 0g
Fat: 7g
Protein: 0g
Fiber: 0g
This recipe makes 16 servings. 1 Serving = 1 Tablespoon. Get this recipe on myfitnesspal.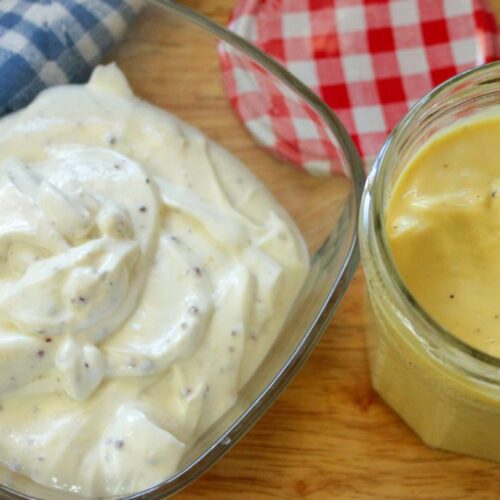 Keto Mayonnaise (Eggless)
An egg free mayonnaise recipe.
Ingredients
200

grams

Fresh Cream (Heavy Whipping Cream)

50

grams

olive oil

I use this

1

Tsp

Mustard of choice

I use this one

2

Tsp

Lime Juice or Vinegar

1/2

Tsp

Black Pepper

1/2

Tsp

Salt
Instructions
Blend everything except the oil with a hand blender or food processor

Add the oil and blend till a nice creamy mayo has been formed.

Store in the fridge