Eggplant Soup? Really? 
Would you believe eggplant soup is a thing? It was a cool evening in Cappadocia and Deepti and I were hunting for restaurants to eat at. There was a steakhouse nearby called Oscar Steakhouse where we had previously dined. They had dry aged steaks and even though the first steak I had there was decent we went again. Truth is there are limited options in Cappadocia where we were staying and I wanted to have a good steak. Anyway the point is that Deepti didn't want steak so she ordered the 'Soup of the Day'. Which turned out to be eggplant soup. 
My friends I cannot even begin to describe just how INCREDIBLE that soup was. It was packed with flavour. We couldn't believe it was eggplant. Anyway fast forward to getting back home and I'm looking all over for Turkish eggplant soup and I finally got the recipe after watching multiple videos and reading recipes. So did I manage to re-create it? Well watch the video and find out. 
Can it be made Keto? 
Even with the flour the soup clocks in at 3g net carbs per serving. That's Keto enough if you ask me. You can also skip the flour completely. You can reduce the soup which will make it thicker. To make this more Keto you can skip the flour. Use heavy cream instead of milk. Honestly that should be enough to have an epic Keto soup.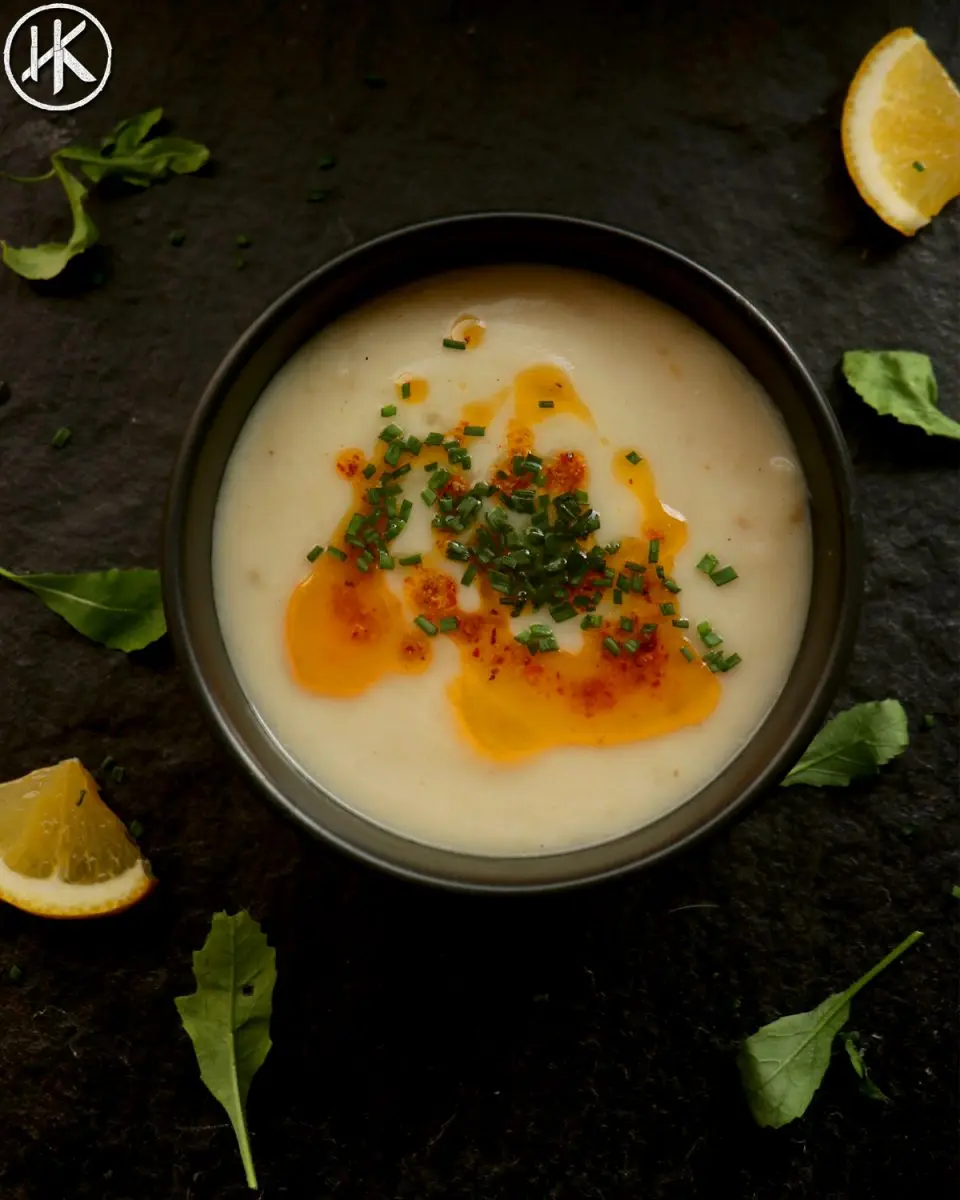 What is a white eggplant? 
Now you can make this recipe with the regular eggplant. I was given these white eggplants to try from a local hydroponics farm called Stemwater.  These are just another variety of eggplant that have less seeds and the skin is less tough so you can actually eat the skin if you roast the eggplant. They have a very creamy and white flesh. Honestly very delicious and I can imagine making a lot of other dishes like my eggplant parmesan with these. 
But having said that you can use the regular eggplants for this soup. You'll probably get a more intense flavour. You can also add an onion for more flavour. Want to amp it up even more? Brown the onion in butter before adding the flour and making the roux.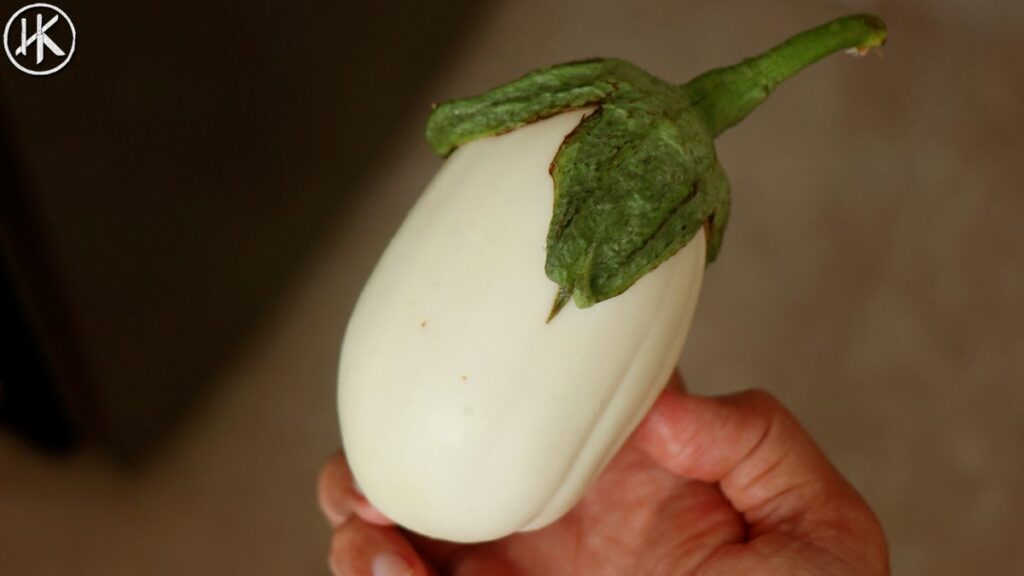 Nutrition Info (Per serving)
Calories: 119
Protein: 1g
Fat: 8g
Carbs: 5g
Fiber: 2g
Net Carbs: 3g
This recipe makes 4 servings. Get this recipe on myfitnesspal.com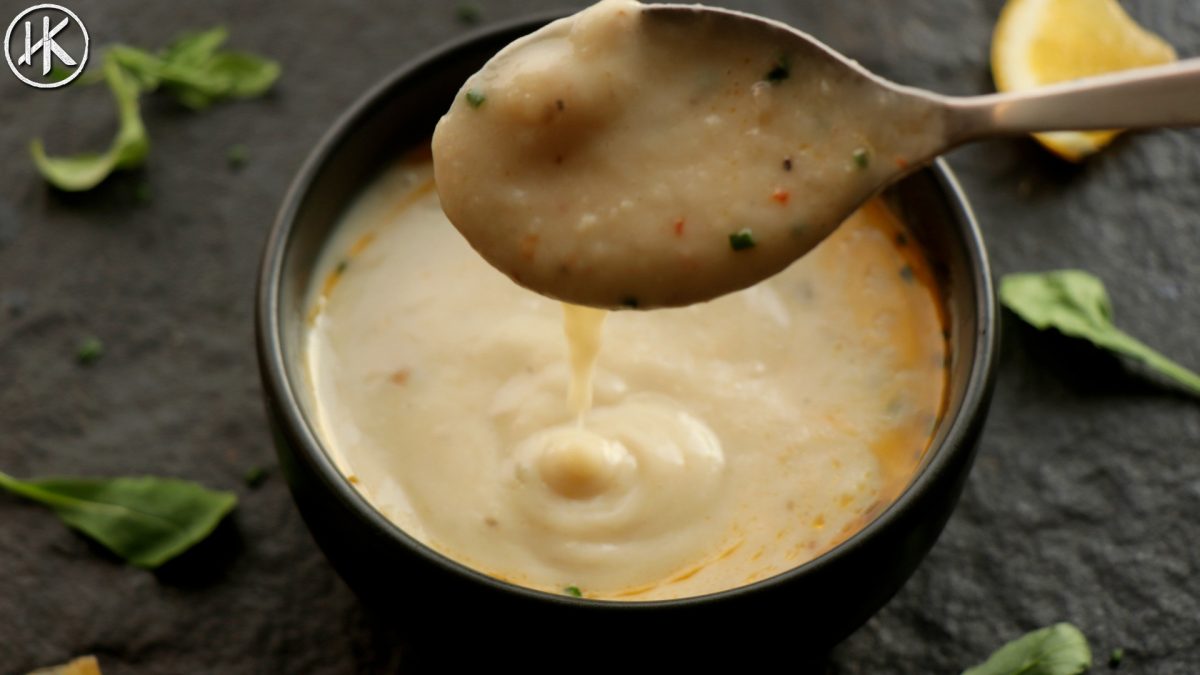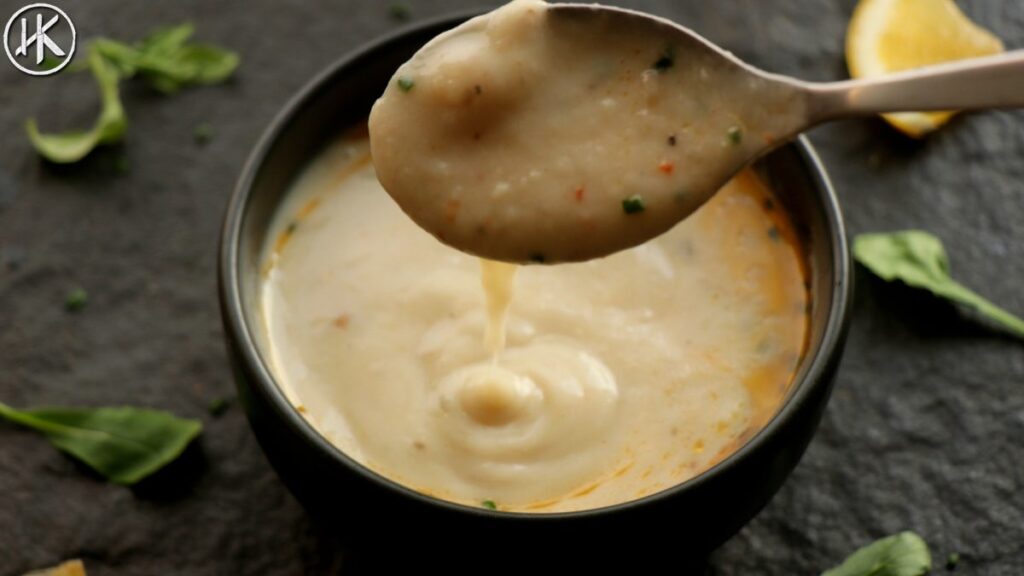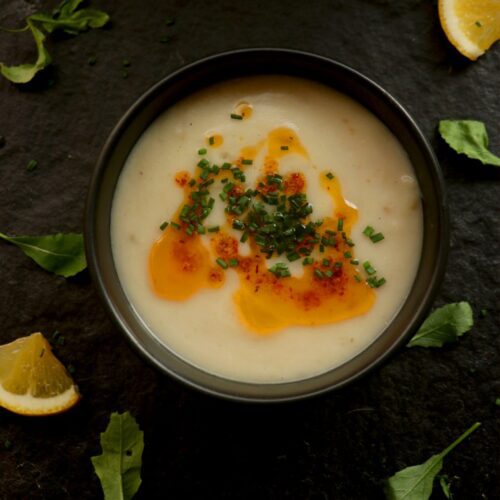 Turkish Eggplant Soup
A super easy and delicious eggplant soup
Ingredients
400

grams

Roasted Eggplant Flesh

2

Tbsp

Butter

2

Tbsp

All purpose flour

600

ml

Water

Salt & Pepper to taste

1

Tsp

Ghee or Oil

100

ml

Milk
Instructions
Cut your raw eggplants into halves and remove the stems. Brush with ghee and roast for 30 minutes at 190C in your oven. You can also roast it on the stove or grill.

Once they cool down scoop out the flesh.

In a large pot heat the butter and then add the flour once it's melted. Cook for 2 minutes or so.

Add in the eggplant and mix well. The add in the milk and mix before adding in the water.

Now season with salt and then blend with the immersion blender. Taste for seasoning, strain if you want a smoother soup.

Finally add pepper and give it all a good mix.

Serve the soup and finish with some chili butter and chives.