Chocolate Peanut Butter Fat Bombs
The glorious combination of chocolate and peanut butter
You folks know that I love the combination of chocolate and peanut butter, I've even made a delicious chocolate peanut butter mug cake. Today however, I'm making a fat bomb. Yes, you heard right. I've always been against fat bombs. I wondered why people are unable to hit their fat macros, why it was so hard to cook with butter or just pour over some olive oil on the meal you were eating. I guess over time I've gotten soft and more understanding. Fat takes some getting used to. From being constantly told that fat is bad to having to eat it in much larger quantities is quite daunting for some people. Hence fat bombs. So today I'm whipping up a delicious chocolate and peanut butter fat bomb.
It's really just dessert
Now that I've made them and eaten them, I'm no longer against them. If I am being honest, it's just another Keto dessert. I'd compare this to eating a piece of chocolate after a meal, which is something I always used to do. It's a nice small size but it hits the fat macros and also the spot. So I guess this really opens up a world of small dessert items. I no longer need to bake a full cake and frost it and worry about my inability to not eat the whole thing. I can just make a bunch of these and they can be my go to dessert after a meal. Much easier for portion control too. I think we can really play around with different flavour combinations but I guess next on the list is those cheese cake style fat bombs perhaps? You let me know.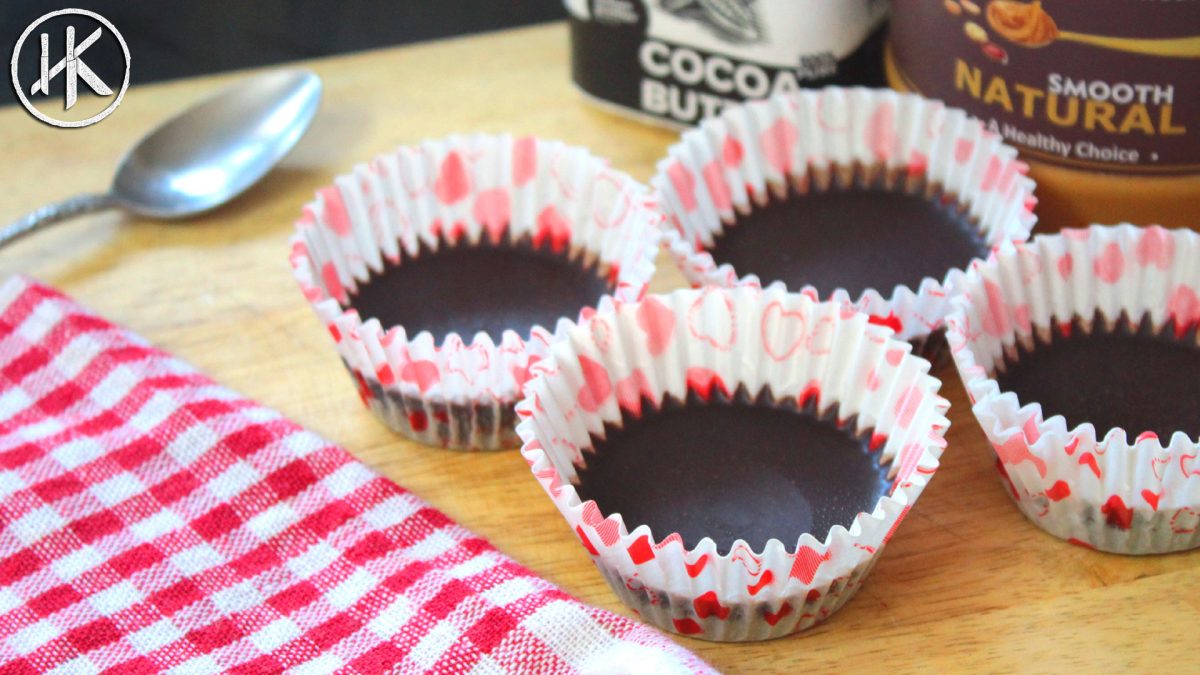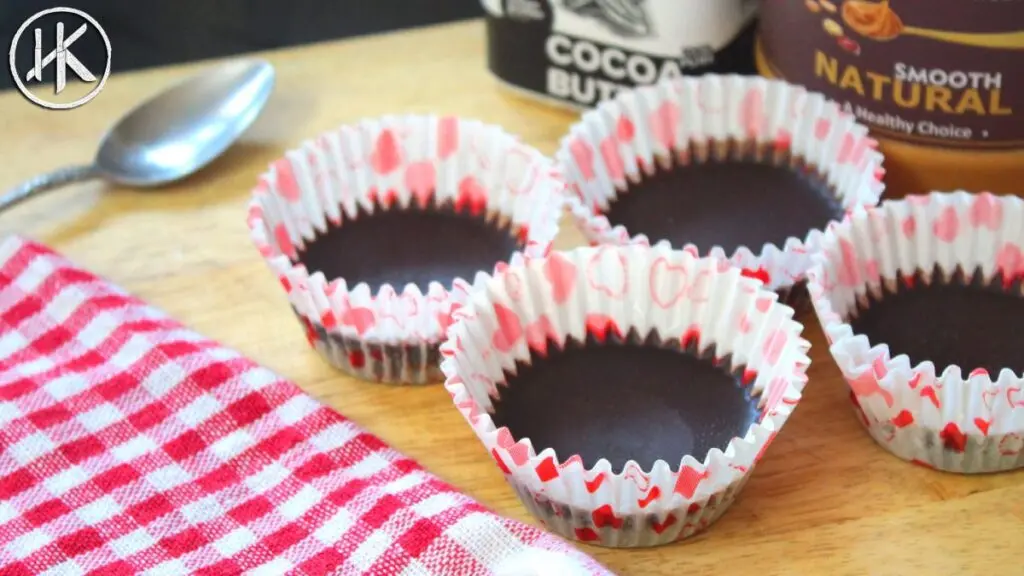 Nutrition Info (Per serving)
Calories: 183
Net Carbs: 1g
Carbs: 2g
Fat: 19g
Protein: 2g
Fiber: 1g
This recipe makes 4 servings. Get this recipe on myfitnesspal.
Chocolate Peanut Butter Fat Bombs
A delicious chocolate and peanut butter dessert
Instructions
Melt the cocoa butter in bursts of 30 seconds in the microwave. You can also use a double boiler.

Add in the peanut butter and mix well. If the peanut butter is too thick or not mixing, then microwave for 30 seconds and blend together.

Sift in the powdered erythritol and cocoa powder and mix well.

Taste for sweetness and add in a pinch of salt

Pour into molds or cupcake liners and put in the fridge/freezer to set

Enjoy