Keto Thai Red Curry Paste (น้ำพริกแกงเผ็ด)
Prik Gang Ped
I could not do Thai month on Headbanger's Kitchen without doing a Keto Thai curry. And we all know that every great curry, starts with a great curry paste. Although if I am being honest, I've made an awesome yellow curry with fish and a vegan green curry previously on the show. In both episodes I used a store bought product. I mean let's be honest, store bought is generally cheap, convenient and tastes pretty good. But once you make your own from scratch and taste the difference. There is a good chance you aren't going back to store bought curry paste.
Beware the chillies!
If you saw the video then you know what I'm talking about. I don't know what I was thinking. However in hindsight it's a lesson learned and I got a couple of tips for getting the most out of this paste. It's a fairly hot paste but how hot depends how much you use in a dish. So for example in a coconut curry if you have less paste and more coconut milk it's not going to be very hot. What I would suggest for a milder paste is to remove all the seeds and the membrane as well from the chillies. The dry ones are where the heat is really at. The fresh ones were much milder.
Also don't waste time with the mortar and pestle unless you have the time, energy and a very good mortar and pestle. I think otherwise just put it all in the food processor/grinder and use that because it's much more convenient. But hey making it in the mortar and pestle might be a good way to get a workout in at the same time.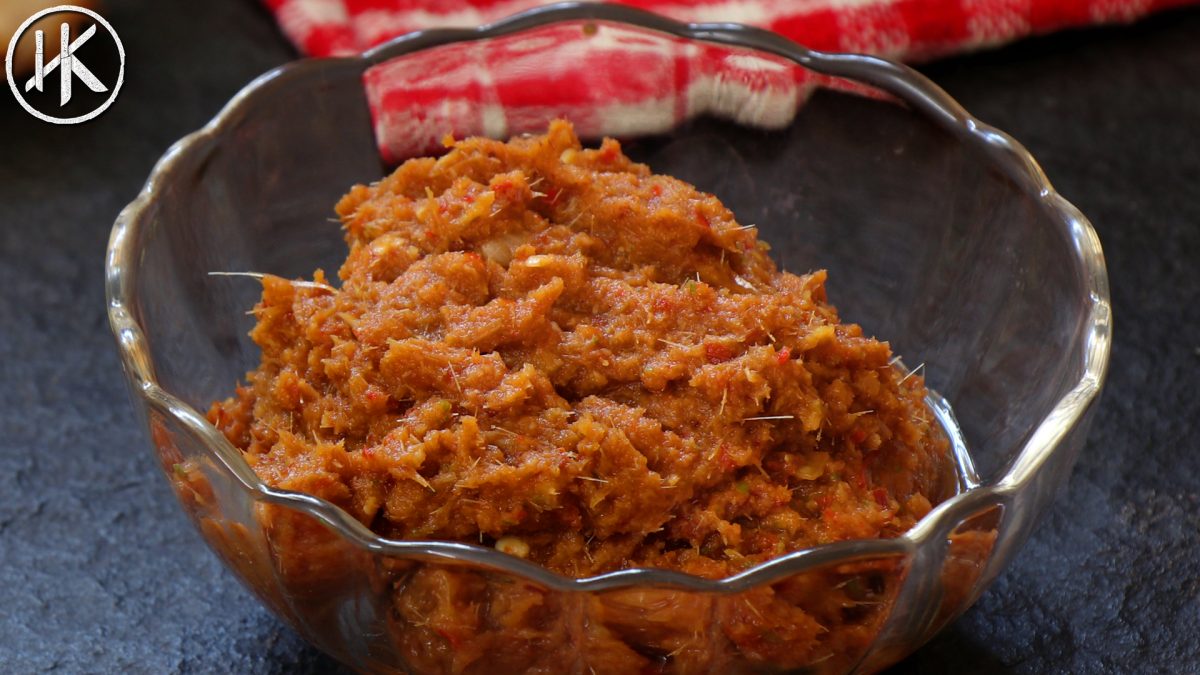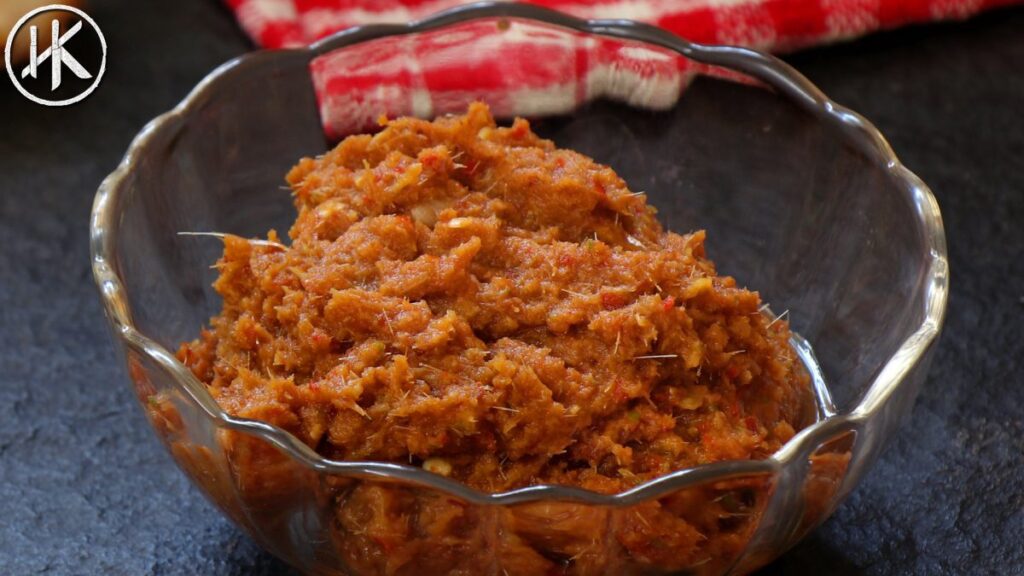 Nutrition Info (Per serving)
Calories: 17
Net Carbs: 3g
Carbs: 3g
Fat: 1g
Protein: 1g
Fiber: 0g
This recipe makes 6 servings. My final curry paste weighed about 120 grams. So 1 serving = 20 grams. Get this recipe on myfitnesspal.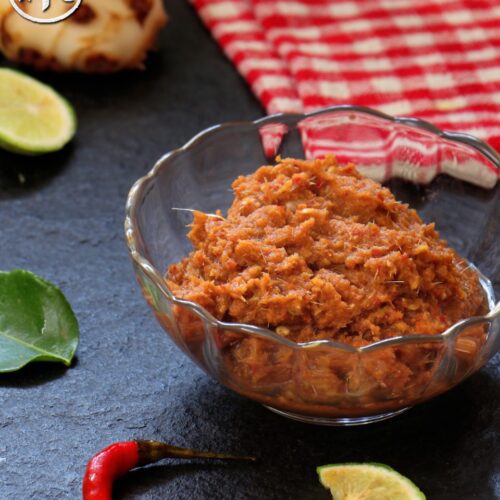 Keto Thai Red Curry Paste
A fragrant Thai red curry paste made from scratch
Ingredients
8

Dried Thai Red Chillies

3

Fresh Thai Red Chillies

15

grams

Lemongrass

15

grams

Galangal

15

grams

garlic

30

grams

Thai Shallots

5

grams

Coriander Roots

1/2

Tsp

Shrimp Paste

1/2

Tsp

Salt

1/2

Tsp

White Pepper Powder

1

Kafir Lime

Just the zest we don't use the lime itself.
Instructions
Start by soaking the dried chilies in hot water for 10 minutes to re hydrate. Once done roughly chop and add to your mortar and pestle. For a milder curry paste remove the seeds and membrane.

Next add in the fresh chillies and continue pounding away. Follow this with the galangal and lemongrass after roughly chopping them into small pieces.

Then chop the coriander roots, shallots and garlic and add those in as well and keep smashing everything. Also zest the kafir lime and add that in.

As everything starts to come together finally add in the white pepper powder and shrimp paste.

Store in the fridge or freeze it.

Alternatively you can just put everything in a grinder/food processor with a tablespoon or two of water and blitz it.
Notes
Please be careful when handling the chillies. They can really burn sometimes. I felt a lot of pain after touching them with my bare hands.