Keto Chicken Tikka Masala
Chicken tikka cooked in a rich tomato gravy
A couple of weeks ago I made a Keto Chicken Tikka and the idea was to follow it up with a Chicken Tikka Masala, a keto one of course. So today we cook up this delicious keto curry aka the chicken tikka masala. It's a pretty heavy on the calories. I had never actually eaten the UK style of tikka masala and I went through a number of recipes and videos to see what the fuss was all about. In my recipe I used green peppers but skipped any full onions or other coloured peppers to keep the carbs on the lower side. I also decided to substitute the cashew paste with almonds since cashews are quite high in carbs. Anyway enough jibber jabber, enjoy!
Combining chicken tikka with the gravy
What you have to do when it comes ot counting macros for this recipe is club it along with our Keto Chicken Tikka recipe. I have made a separate recipe on MFP for just the gravy. So it's a pretty big portion as I divided it into two servings, however you can always break it up into 4. I have to say I found this dish to be really tasty and our Keto naan will be the perfect accompaniment for this Tikka masala. If you are a vegetarian you can substitute the chicken with Paneer. Funny thing though is I don't think anyone ever makes tikka masala with meats other than chicken. I've heard of Fish Tikka but never a fish tikka masala.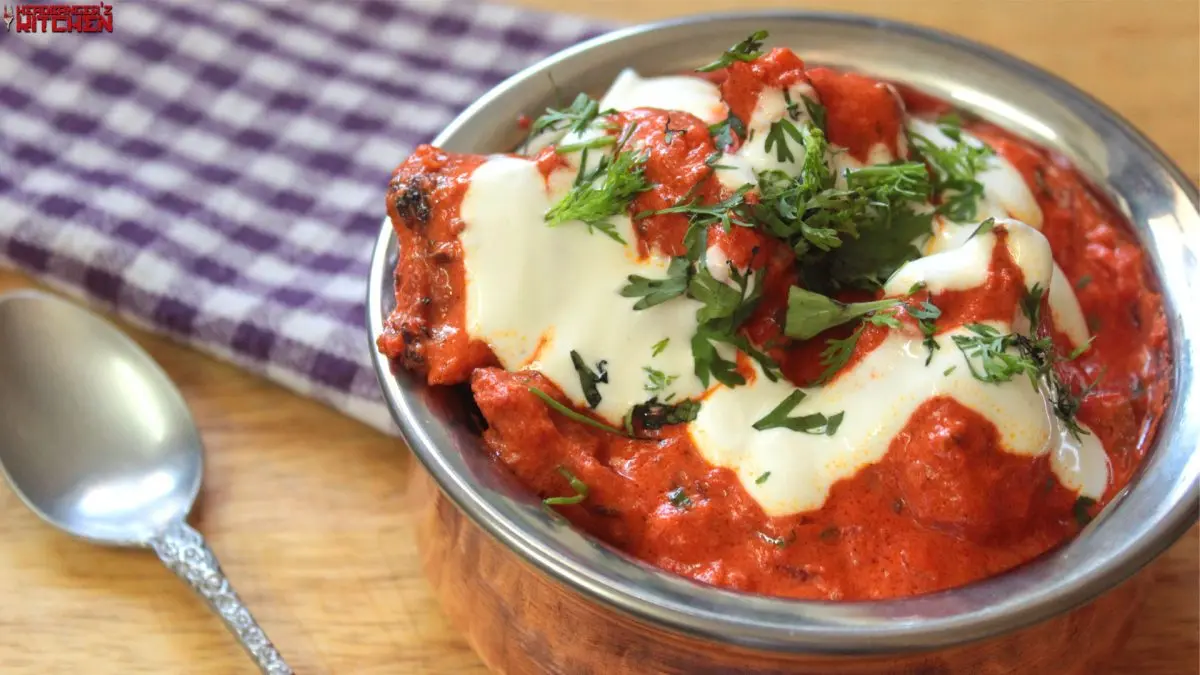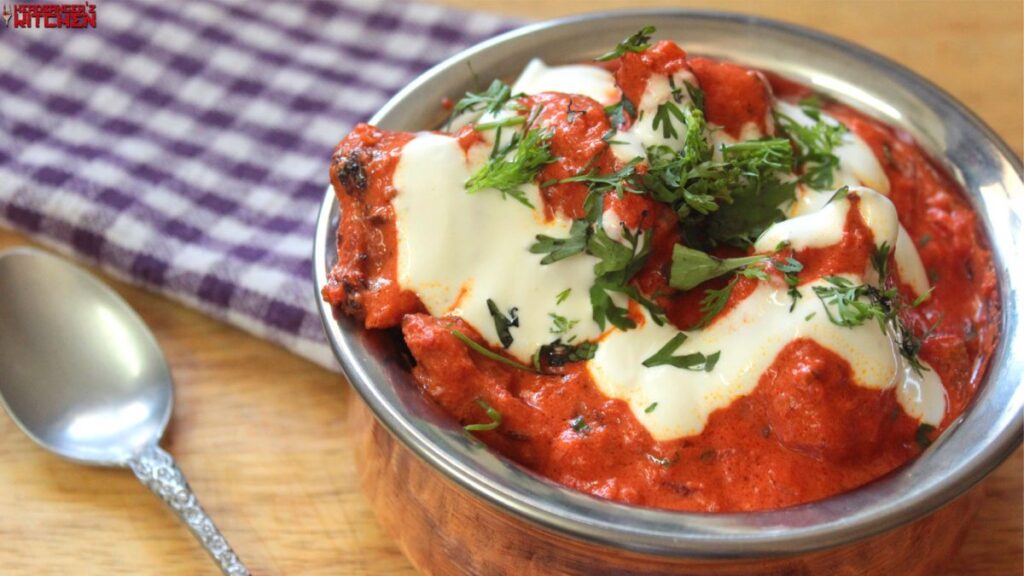 Nutrition Info per serving (tikka and sauce combined)
Calories: 719
Net Carbs: 7g
Carbs: 15g
Fat: 21g
Protein: 49g
Fiber: 4g
This recipe makes 2 servings.
For the 'gravy' or 'masala', Get this recipe on myfitnesspal.
For the Chicken Tikka, Get this recipe on myfitnesspal.
Chicken Tikka Masala
Succulent chicken tikka in a rich tomato gray
Ingredients
300

grams

Chicken Tikka

Use our recipe

60

grams

Finely chopped onions

1

tsp

Ginger Garlic Paste

I recommend this one

Whole Garam Masala

(1 Tsp Cumin Seeds, 2 Bay Leaves, 3 Green Cardamoms, 1 Black Cardamom, 3 Cloves)

2

tbsp

Ghee/Clarified butter

Ground Spices

(1/2 Tsp Tumeric Powder, 1 Tsp Coriander Powder, 1 Tsp Red Chilli Powder, 1/2 Tsp Garam Masala Powder)

1

Beef Stock Cube

(or salt to taste)

100

grams

Tomato

(Fresh or Puree or Tinned) I recommend this one

50

grams

Capsicum

(Green Bell Peppers)

25

grams

Almonds ground into a paste

50

ml

Heavy Cream

Coriander for Garnish

Water

Food colour

(Optional) I use this one
Instructions
Heat the ghee in the pan

Fry the whole spices/garam masala till their aroma is released

Add in the onions and fry till brown

Then add in the ginger garlic paste and cook some more

Add in all the powdered spices and cook out for a minute

Add in the tomatoes and some water along with the stock cube and cover and cook for 10 minutes

Add in the capsicum, almond paste and chicken tikka and cook.

Add food colouring for a brighter more 'red' colour

Finish with the cream and coriander.

Serve