Keto Lemon Cheesecake with Fresh Strawberries
Cheesecake is the perfect keto dessert
I mean, think cream cheese, eggs, and in this case, almond flour for the crust – it's everything the doctor ordered. This keto cheesecake really hit the spot and satisfied my sweet cravings. I was 80 days into the keto diet when I felt the need to have something sweet. I've never been much of a baker and I don't recall ever having made a cheesecake in my life. My wife, in fact, is the queen of baking, but don't take my word for it, check out her Instagram account. So she figured out this recipe and made it for me, and that is how we're here and I'm sharing this recipe with you.
To be fair, though, this was one of the first dessert recipes we ever tried out, so it may be a bit rough around the edges. We got better with desserts, like this flourless chocolate cake here, and, our favourite keto berry swirl cheesecake. This is still a classic, though, so try it and let us know how you like it!
Does it have to be strawberries?
Now I've topped my keto cheesecake with strawberries, but a lemon cheesecake is rather versatile and you can switch things up a bit and use different kind of berries. Most berries fall into the ketogenic food category and are fine to consume in moderation. You can even leave it just as is. I also made these cakes in little ramekins but I would strongly advise making it in a cake tin instead. I think a 7″ or 8″ one will suffice. Remember though, the bigger the size the less height your cake will have.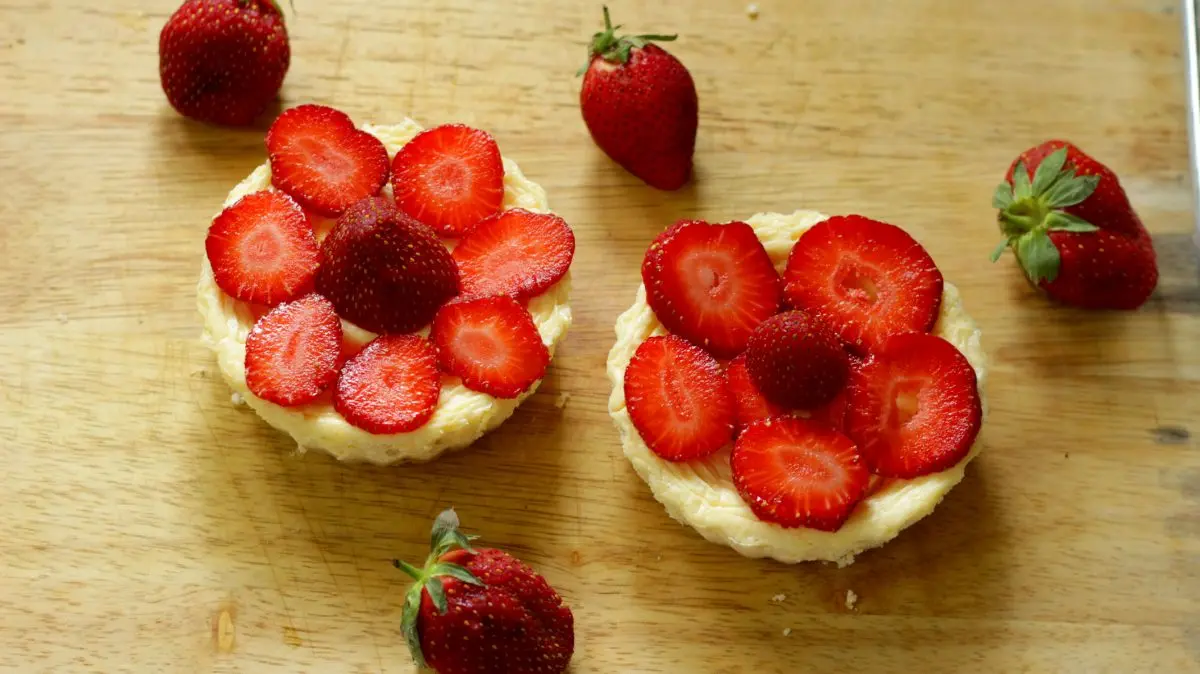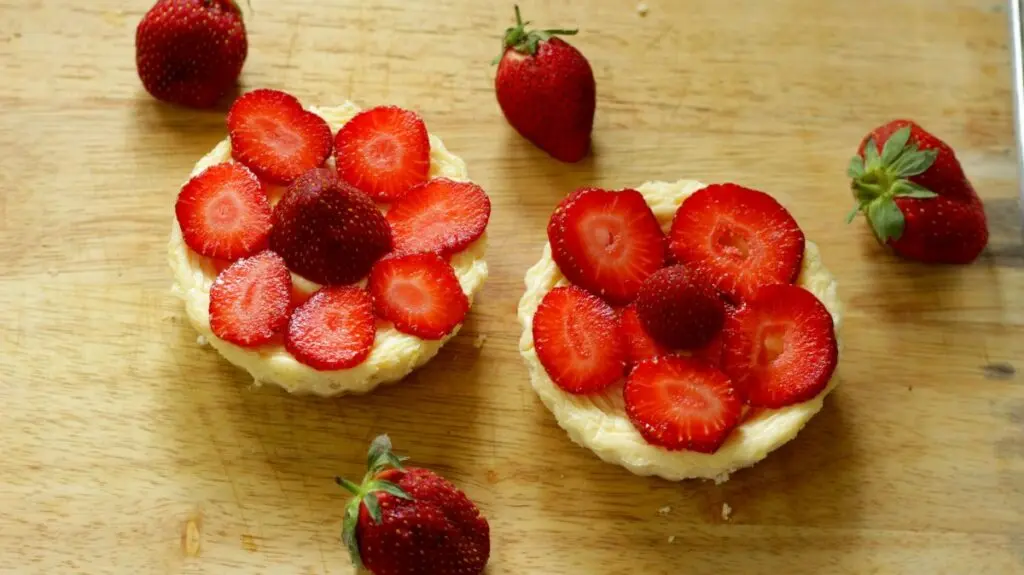 Nutrition Info (Per serving)
Calories: 280
Net Carbs: 1g
Carbs: 4g
Fat: 26g
Protein: 6g
Fiber: 3g
This recipe makes 8 servings.  Get this recipe on myfitnesspal.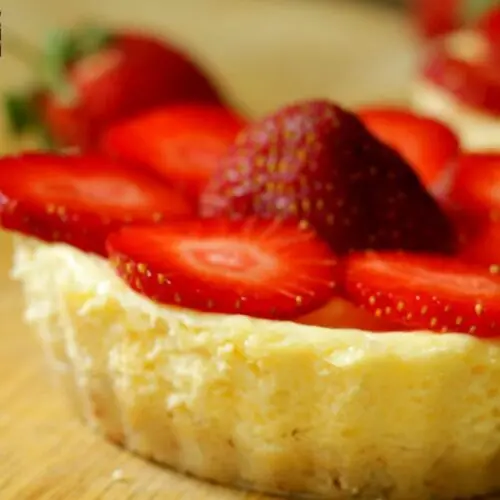 Keto Lemon Cheesecake with fresh Strawbrries
A keto friendly, sugar free lemon cheesecake.
Instructions
For the base, melt the butter, add it to the powdered almonds and coconut powder. Mix together and set in the baking moulds. Chill in fridge for 10-15 minutes.

Mix the cream cheese, egg, yogurt, stevia, lemon juice together for the cheesecake

Pour into the moulds.

Bake for about 10 minutes at 170C till it's cooked through

Chill for 4 hours

Garnish with Strawberries