Vietnamese Egg Coffee (Cà Phê Trứng)
You put the egg in the coffee and you drink 'em bot' up
On my trip to Vietnam I discovered Cà Phê Trứng which is the Vietnamese Egg Coffee. I just knew I had to make a keto version of it when I got back. So here is the recipe for the original and the keto version. The macros below are only for the Keto version of the coffee. Enjoy!!
Vlogging Vietnam
I was in Vietnam for my honeymoon and while I was there, my wife and I went live on Youtube twice, you can watch the streams here and here. I also did a sort of vlog/recap video of our visit to Ho Chi Minh (Saigon) and also Hoi An & An Bang. We also visited Hanoi but I never got around to making a vlog about that. Either way I hope you enjoy these videos.
I don't do too many Keto drink recipes but if you do enjoy a beverage every now and then I have about 3 up my sleeve. I have a strawberry and mint smoothie that's a great refresher. My masala chai is great to kick start your day with and I do have a Keto coffee video as well.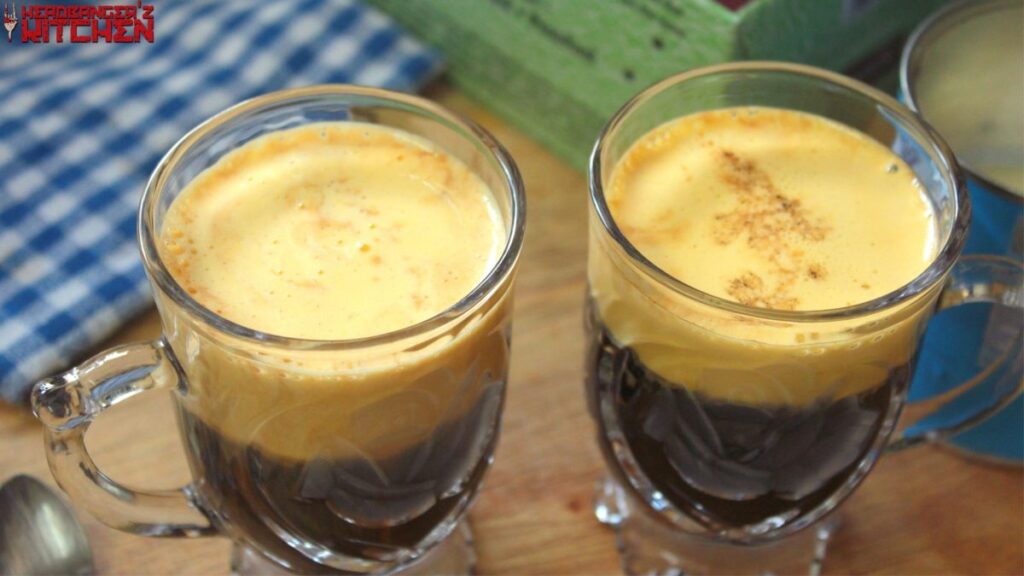 Nutrition Info (Per serving)
Calories: 97
Net Carbs: 1g
Carbs: 1g
Fat: 8g
Protein: 3g
Fiber: 0g
This recipe makes 1 serving. Get this recipe on myfitnesspal.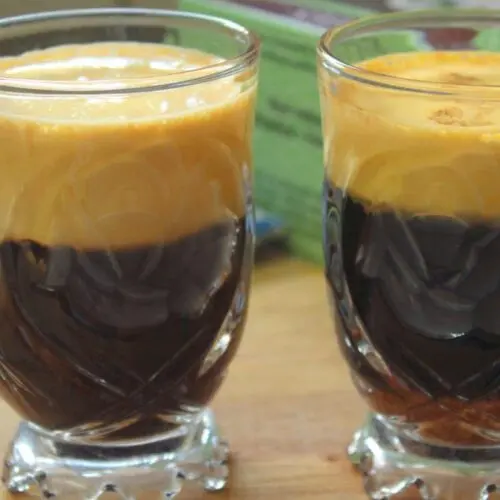 Vietnamese Egg Coffee (Cà Phê Trứng)
Egg and coffee, because why not?
Ingredients
1

Egg Yolk

1

tbsp

Heavy Whipping Cream

1/2

tsp

Vanilla Extract

I use this one

Stevia to taste

I recommend this

60 ml of freshly brewed Vietnamese coffee (or Espresso)
Instructions
Brew the coffee

Blend together the egg yolk, cream, vanilla and stevia for 3-4 minutes till it's a pale white colour

Pour the coffee in your mug and pour the egg cream over

Pour 1 tsp of reserved coffee over the cream

Serve