Keto Naan | Tortilla | Wrap | Roti | Low-Carb Flatbread
Lately, I've been craving some delicious flatbread. So I thought, why not write a keto naan bread recipe for those who are like me and want it back in the diet every now and again?
The Quest For the Elusive Keto Naan
Most Indian food can easily be 'ketofied' and adapted to suit our macros. However, for any Indian the biggest void in their dietary heart is the lack of any carbs in the form of roti, naan or paratha, that normally accompanies a curry. Indian flatbreads are much like tortillas, but made out of whole wheat flour. These are great for mopping up curries and gravies and, to be honest, most of us Indians would be lost without it. Eating just curry alone (without traditional naan bread) is pretty much unheard of in India. A low-carb flatbread is the need of the hour.
Unfortunately, keto-friendly flours don't quite work the same way our glutinous friends maida (all purpose flour) and atta (whole wheat flour). So we must adapt and bring in new ingredients to the table to achieve similar results. Of course, this recipe could easily be repurposed to make a low carb tortilla, or a keto wrap that you can stuff with veggies and meat of your choice – this flatbread is your playground!
Keto Naan Bread Ingredients
Coconut flour

Psyllium husk powder

Baking powder

Water

Oil/Ghee for frying

Salt to taste
*See exact measurements in the recipe card at the bottom of this post.
Keto Naan Bread Directions
Heat the water for 30 seconds in the microwave.

Mix all the dry ingredients

together in a

large bowl

and

then

add the warm water.

Form the

naan dough

and let the

dough rest

for 10 minutes.

Then, cut the dough into four

dough ball

parts.

Roll out one part of the dough between two sheets of parchment paper.

Add a bit of butter or ghee to the pan and slap the flatbread onto a

cast iron skillet

or a

non-stick pan

over

medium heat

.

Wait for one side to cook completely before flipping. Fry on both sides until

golden brown

.

Serve

and enjoy!
Nutrition Info (Per Serving)
Calories: 58

Net Carbs: 3g

Carbs: 12g

Fat: 2g

Protein: 2g

Fiber: 9g
This recipe makes 4 servings/naans/parathas/uttapams. Get this recipe on myfitnesspal.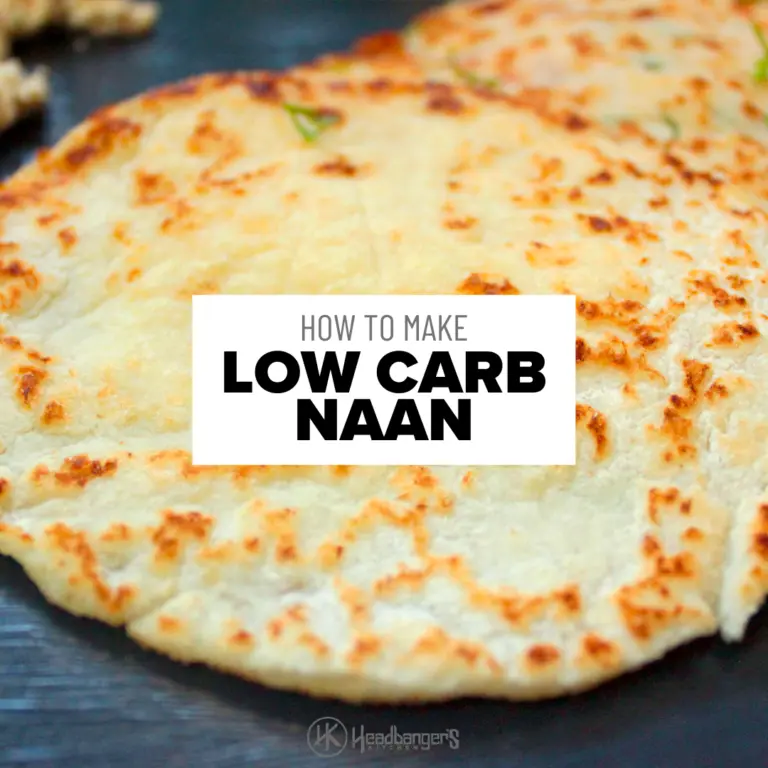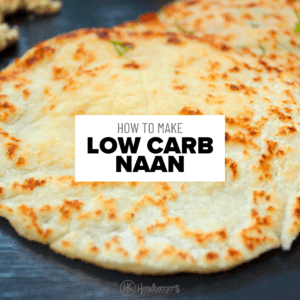 Replace Traditional Flour, Use Coconut Flour in Low Carb Tortilla
Coconut flour, unlike almond flour, absorbs a lot more liquid, but gives you a pancake that's closer to that flatbread feel. This coconut flour tortilla doubles up as a naan, a paratha and a keto uttapam. Yes, it does have a coconutty taste, but it is versatile enough that you can stuff it with a filling of your choice or use it as the perfect vehicle for your butter chicken. One thing to note: the psyllium husk in this recipe is absolutely essential. On its own, the coconut flour doesn't quite hold up, but just add in that psyllium husk and it suddenly has structure and can hold up like any flatbread would. You can bake this or fry it, you can even use it as a keto pizza base (though it won't get crispy). You can also roll it out thinner and use it as a tortilla—the possibilities are endless.
Getting Your Hands on Coconut Flour
For a lot of folks living in India, coconut flour is an expensive option and not easily available. (To be fair, though, a lot of brands now retail on Amazon.) This might be the case in your country as well. In this case, you can make do with desiccated coconut, which will give you a coarser pancake. However, there is no replacement for the psyllium husk, which is what binds the entire thing together.
Another important thing to note is the temperature of the water. If it's not warm, it won't hold together. 
So, are you ready to try this low carb flatbread? Unleash your creativity with this keto flatbread and get ready to satisfy that carb craving without actually taking in all of those carbs. In the future, you might even venture to make garlic naan bread if you're feeling up for a kick of flavor. Don't forget to click here for my Chicken Keto Tortilla Filling as well. Especially if you're looking for something to go with your keto naan flatbread. So, grab a large mixing bowl, a rolling pin, and your main ingredients—and you're ready to go!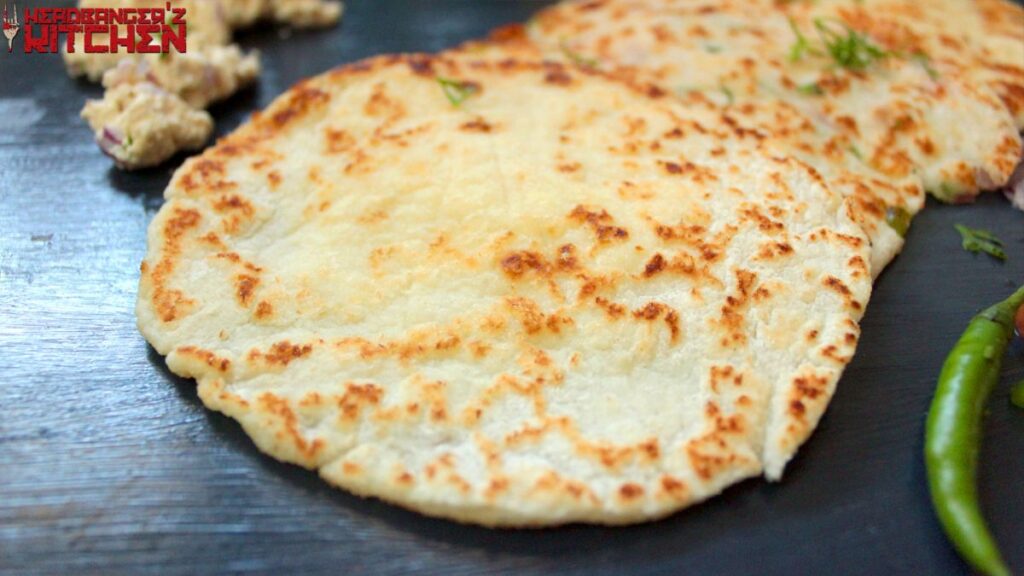 Other
Easy Keto Recipes
If you're new to the keto diet, you might be missing some of your former carb staples. Or maybe you've been living the keto lifestyle for a while and are constantly looking for new ways to add variety to your meals. Whatever your need, I hope you can find something that looks good for you here. 
What do you think about this easy keto naan recipe? Are there any changes you might make when recreating it? Perhaps you might use garlic butter to give it an extra kick. Even something as simple as lemon juice and black pepper can give this recipe a unique twist. But at the end of the day, it's all about your personal preference too. I'd like to hear about how you find the best results when recreating low-carb naan bread. Let me know in the comments below. Also, tag me over on Instagram if you try this recipe out. I'd love to see it!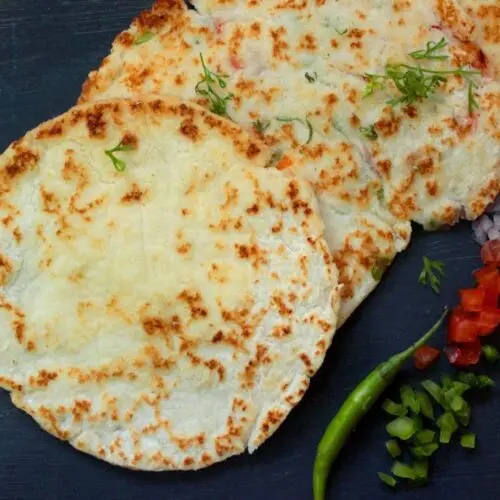 Low Carb Tortillas Recipe with Coconut Flour
A keto coconut flatbread that works as a naan, paratha or uttapam or even a tortilla.
Instructions
Heat the water for 30 seconds in the microwave.

Mix all the dry ingredients and add the warm water.

Form a dough and let sit for 10 minutes.

Cut the dough into 4 parts.

Roll out one part of the dough between two sheets of parchment paper.

Add a bit of butter or ghee to the pan and slap the flatbread on.

Wait for one side to cook completely before flipping. Fry on both sides till golden brown.

Serve.
Notes
Don't try to sub almond flour for the coconut flour; it won't work.
Psyllium husk is essential to the recipe. Ground flaxseed won't work the same way, so it's not a good substitute.
The water has to be warm when added to the flour. Cold water will make for a crumbly dough.
If you find the naan breaking when you try to flip it, let it cook for some more time before you attempt again.