A great Keto appetizer
Whether you are dining alone or entertaining friends, garlic butter prawns make a great starter.  Most of my memories of this dish are from Goa where you sit in a shack on the beach and order garlic butter prawns or calamari, in my case it's been more calamari than prawns but I do quite like them none the less. It's about 4-5 ingredients and is whipped up in a matter of minutes. So I hope you dig this recipe. Enjoy!
A classic combination of flavours
Butter, garlic, parsley and lemon, they are all flavours that go well together and go particularly well with seafood of any kind. You can replace the prawns with calamari or you can even cook fish, crabs, lobster tails in the same way. The key with cooking most seafood is to keep in mind that it cooks extremely quickly so you want to have it on a nice high heat for a short duration of time. The idea is to get some colour on the flesh but at the same time not over cook the seafood. It will become rubbery and tough if you overcook it. So just keep that in mind as well. Also once you remove the seafood you might find that the resting juices are more than you desire, in that case you can return that to pan and reduce it down to get more of a 'jus' like consistency and then pour that over the rested seafood.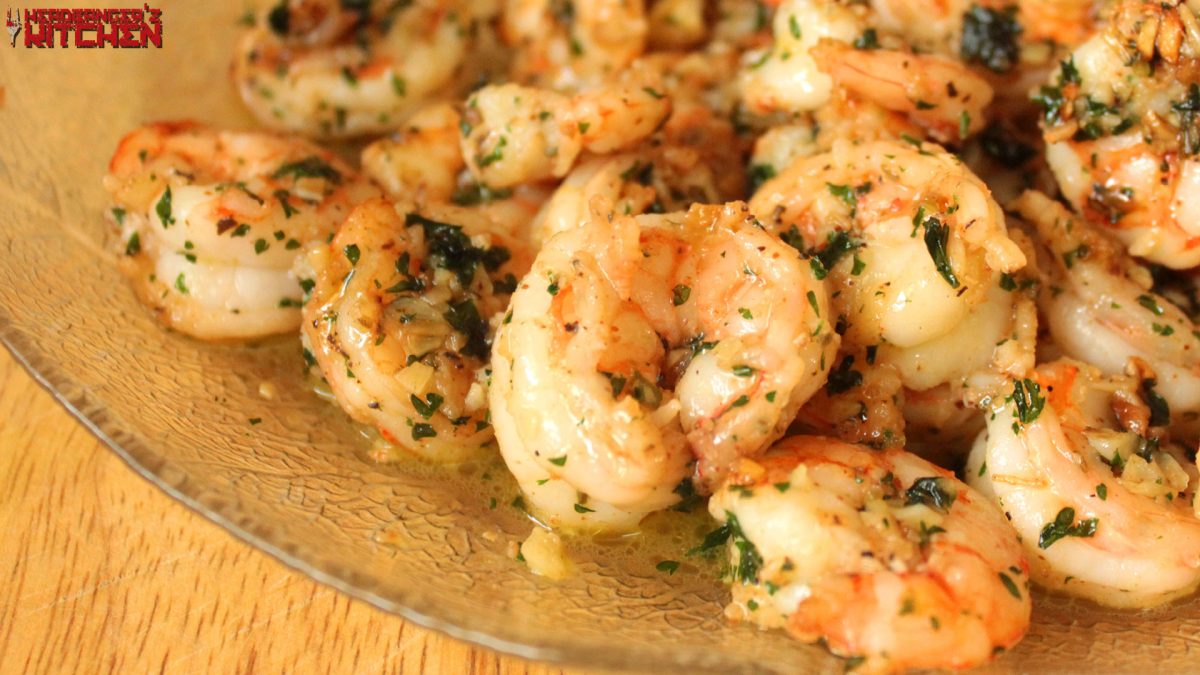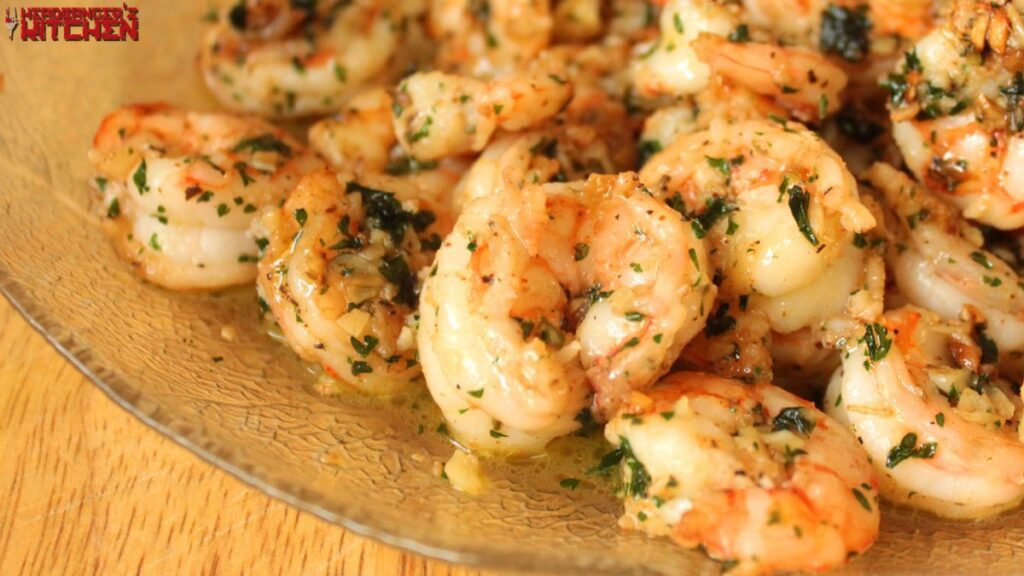 Nutrition Info (Per serving)
Calories: 452
Net Carbs: 3g
Carbs: 5g
Fat: 39g
Protein: 23g
Fiber: 2g
This recipe makes 1 serving. Get this recipe on myfitnesspal.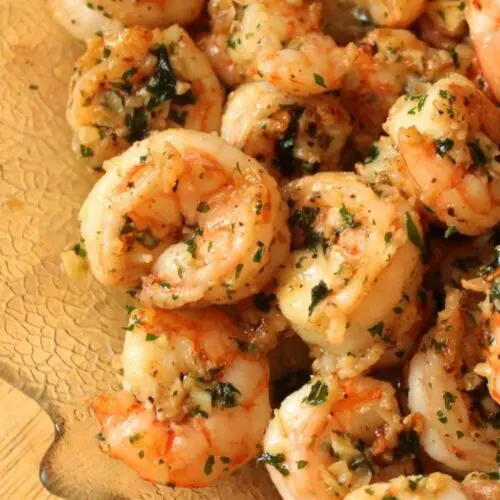 Garlic Butter Prawns
A lovely prawn appitizer
Instructions
Marinate the prawns with the salt, pepper, cayenne, oregano and mix well.

Heat some olive oil in the pan, add a pat of butter.

Once melted add in the garlic followed by the parsley

Next add in the prawns and cook till done

Turn off the gas, add a pat of butter, splash of lime.

Serve