Chicken cooked in a rich onion gravy
Korma has been an Indian dish that has been requested quite a bit by my viewers. I've never really eaten a Korma so I've put off making it for the longest time. Better late than never I guess. I finally got around to making my Keto Chicken Korma and I got to say, I've been missing out. I scouted the internet for recipes for the perfect Korma and also to understand the dish itself. Turns out there are many variations on the Korma. Some recipes have called for cream or coconut milk, some for ground cashew paste and some even with tomato.  In cases like this I have to improvise and try and find not just the middle ground to maintain the authenticity of the dish, but also make it easy to cook at home and make sure it's keto friendly and deeeelicious as well. So anyway here is my Keto Chicken Korma, enjoy!
The onion gravy for everything
This Korma recipe (like most recipes) is just a template for you to work with. You can make this with eggs, mutton, paneer etc. The possibilities are endless. Since it's a rather rich gravy and there is so much flavour from those onions I feel the meat that will go best with this is Mutton, if you are a vegetarian just throw some paneer pieces into this gravy for a mouth watering  vegetarian Korma. You can add in some coconut cream or heavy cream as well to make almost like a malai Korma. These are bold and rich flavours and definitely a dish that will impress. If you have a hard time finding any of the ingredients I have posted amazon links in the recipe below. I assume Kewra is not something most of my international audience will be familiar with but it's available on amazon worldwide and it definitely adds a good fragrance to the dish.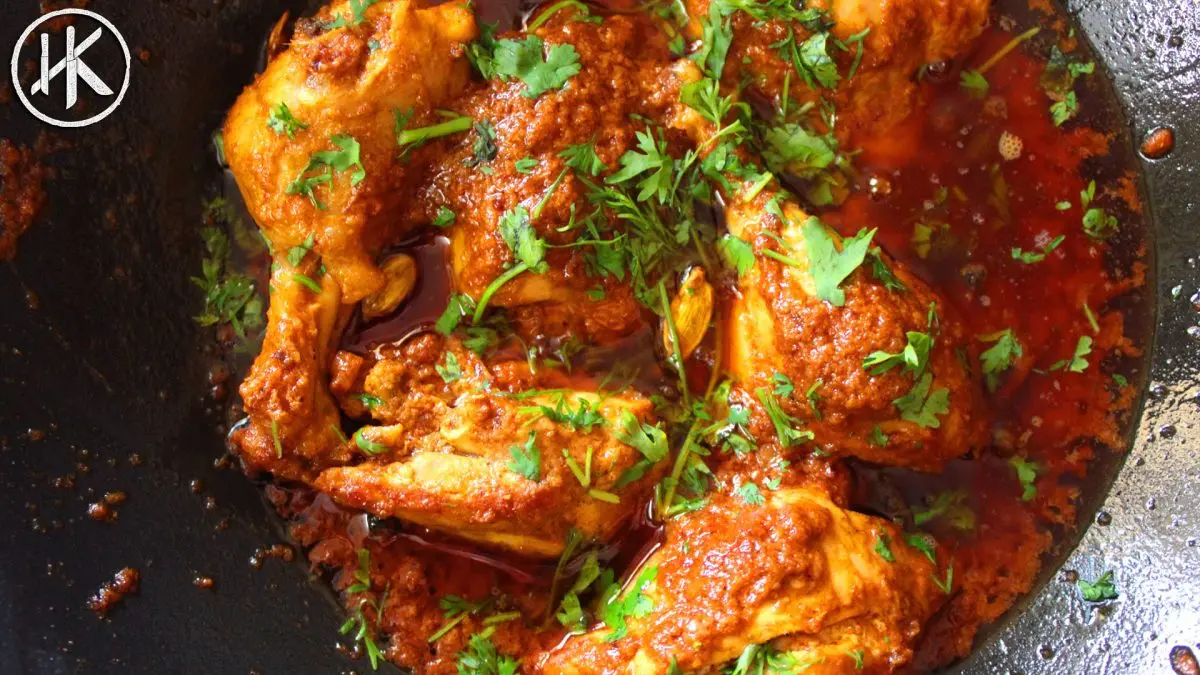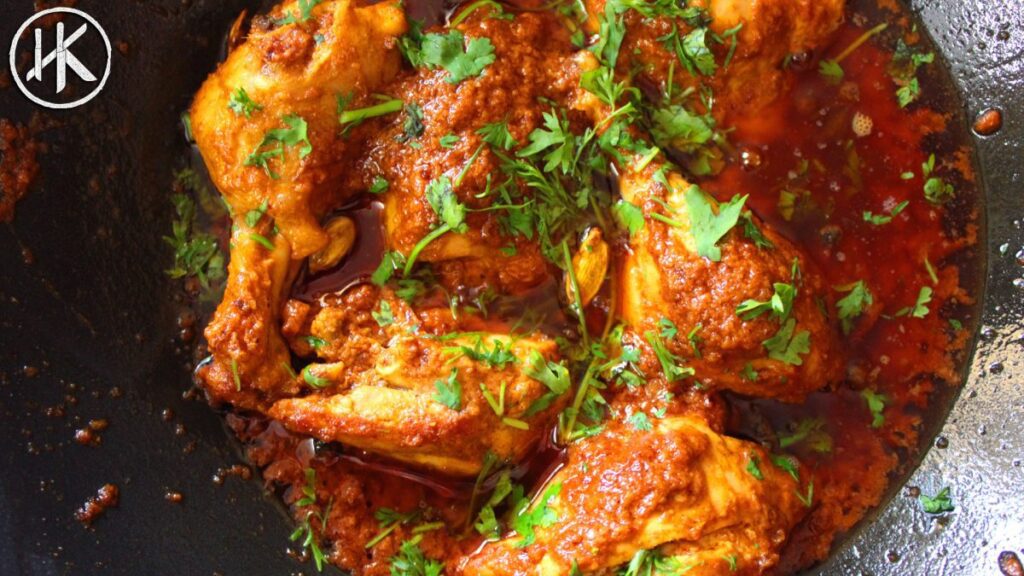 Nutrition Info (per serving)
Calories: 379
Net Carbs: 4g
Carbs: 5g
Fat: 28g
Protein: 28g
Fiber: 1g
This recipe makes 4 servings. Get this recipe on myfitnesspal.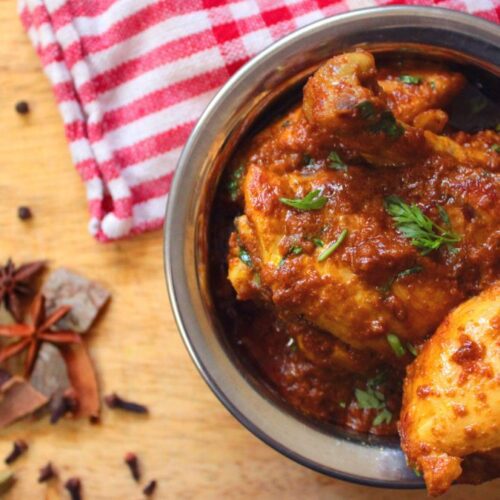 Keto Chicken Korma
A chicken curry made with a rich onion and yogurt gravy.
Instructions
Heat the ghee in a wok or heavy bottom saucepan and deep fry the onions till nice and brown

Once fried, remove from the pan and blend with the yogurt to form a paste

In the same pan fry the whole dry spices in the ghee till they start to sizzle

Add in the chicken, season it well, add the ginger garlic paste and fry for about 2 minutes

Add in the powdered spices and fry for a further 2 minutes

Then add in the fried onion paste and also some water (use this water to rinse out the blender so you waste none of the paste)

Cover and cook for a good 10-15 minutes till the chicken cooks through

Finish with fresh coriander and enjoy