Dalgona Coffee (Tik Tok Coffee)
A food trend from Tik Tok – Dalgona Coffee
What is Dalgona coffee? How do you make it? What's the big deal? Well, that's what I'm here to do. So this coffee is apparently trending all over the internet. It apparently originated in Korea and then migrated to Tik Tok where it achieved viral fame. Or so I've been told. Experts say (being sarcastic) that this technique is nothing new and it's been used by people world over for decades. To be honest I'm not surprised. Either way it's time to put this coffee to the test and see if it lives up to the hype.
Twerking that coffee
Well the recipe itself is great. It's simple and it's easy. Now the question is can you amp this up? Customize it? Definitely. For starters lets talk about the milk component or in my case, cream. You want to make this more of a dessert? Just pour it over some ice cream (though it might be too sweet). Not a fan of dairy? Then use almond milk, soy milk or even coconut milk.
If you do love coffee you might want to also try my recipe for Vietnamese Egg Coffee which is quite something as well. Who knew you can make coffee and eggs taste good together right?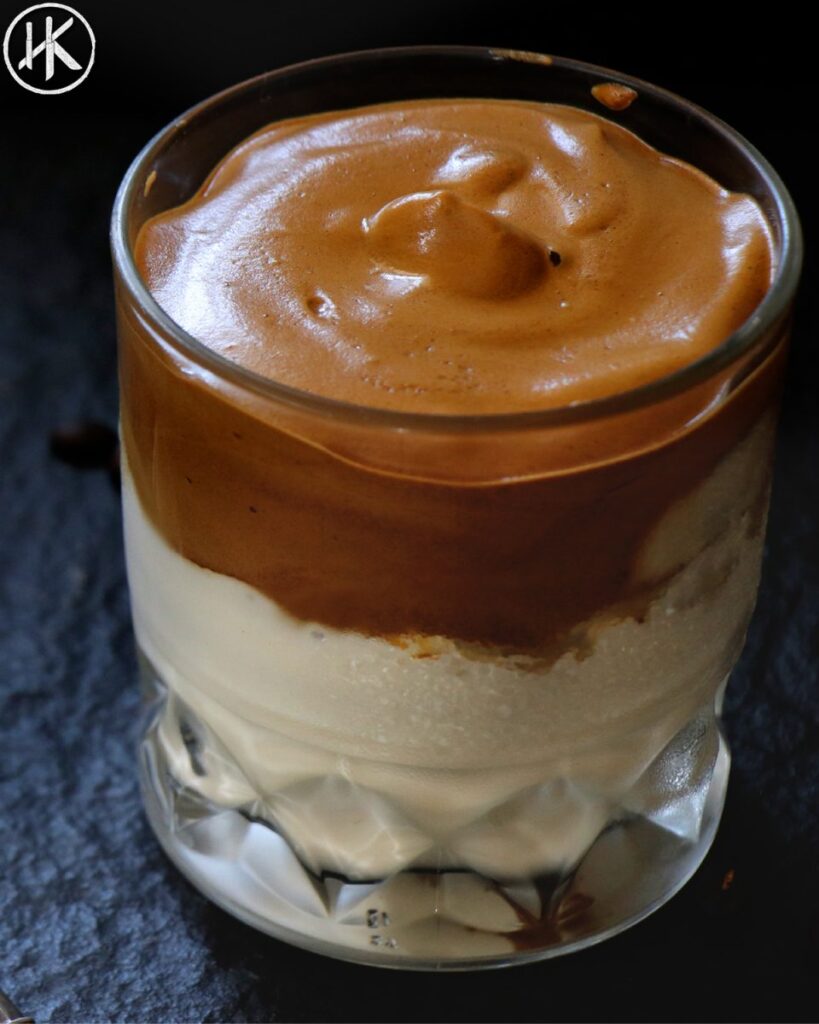 Dalgona Coffee (Tik Tok Coffee)
A viral Tik Tok coffee
Ingredients
1

Tbsp

Instant Coffee Powder

1

Tbsp

Sugar

1

Tbsp

boiling water

50

ml

Heavy Cream

Ice Cubes

Additional Water
Instructions
In a bowl mix the coffee powder, sugar and boiling water and whip with an electric beater till it turns from frothy into a creamy mousse.

Pour the cream with ice into a glass. You can dilute the cream with extra water if you find it too thick.

Then pour over the coffee mousse on top and it's ready to go!

Enjoy!