5 Ingredient Keto Potstickers (Keto Dumplings)
Potstickers or Dumplings or Momos?
Potstickers, momos or dumplings. Whatever you call them, these are little packets of deliciousness. I love a good pork filling in mine but you can use any meat you like. If you are vegetarian or vegan, paneer, tofu, mushrooms etc all work as well. You can also steam these first and then pan fry it like I did in my original Keto Potstickers recipe. And honestly if you feeling a bit more adventurous in the kitchen then attempt my recipe for Hungarian Cabbage rolls, they are to die for!!!
An awesome Keto snack!
One of the great things about these is that they not only make a proper main course but they are also a great Keto snack. If you've got the munches in between means what's healthier than this? It's practically meat and vegetables. So dig in!!
Now there might be a few people on the fence about using soya sauce on Keto but you're welcome to swap that out for coconut aminos or any other seasoning you like. Throw in a few chopped chilies or some chili flakes if you like a bit of heat on your meat.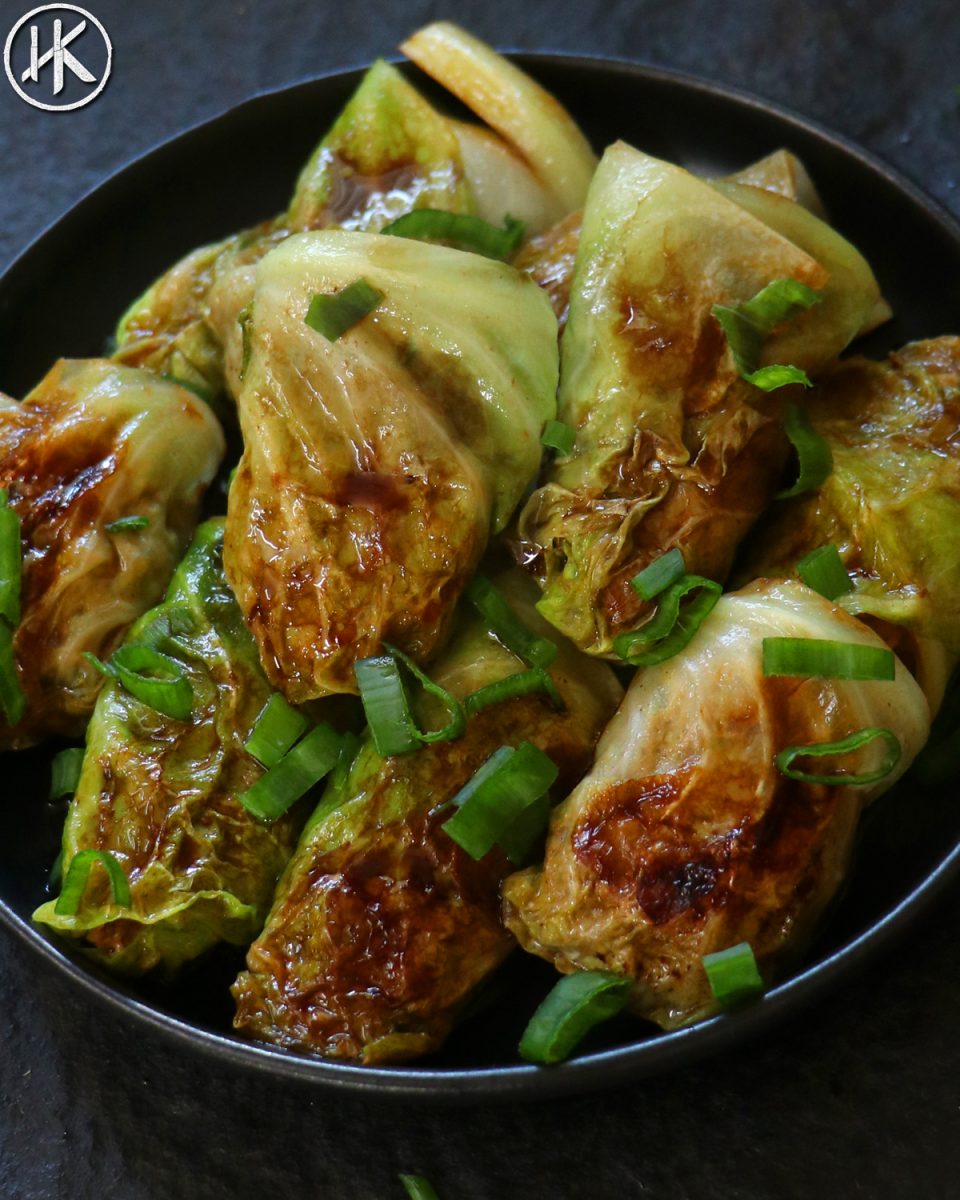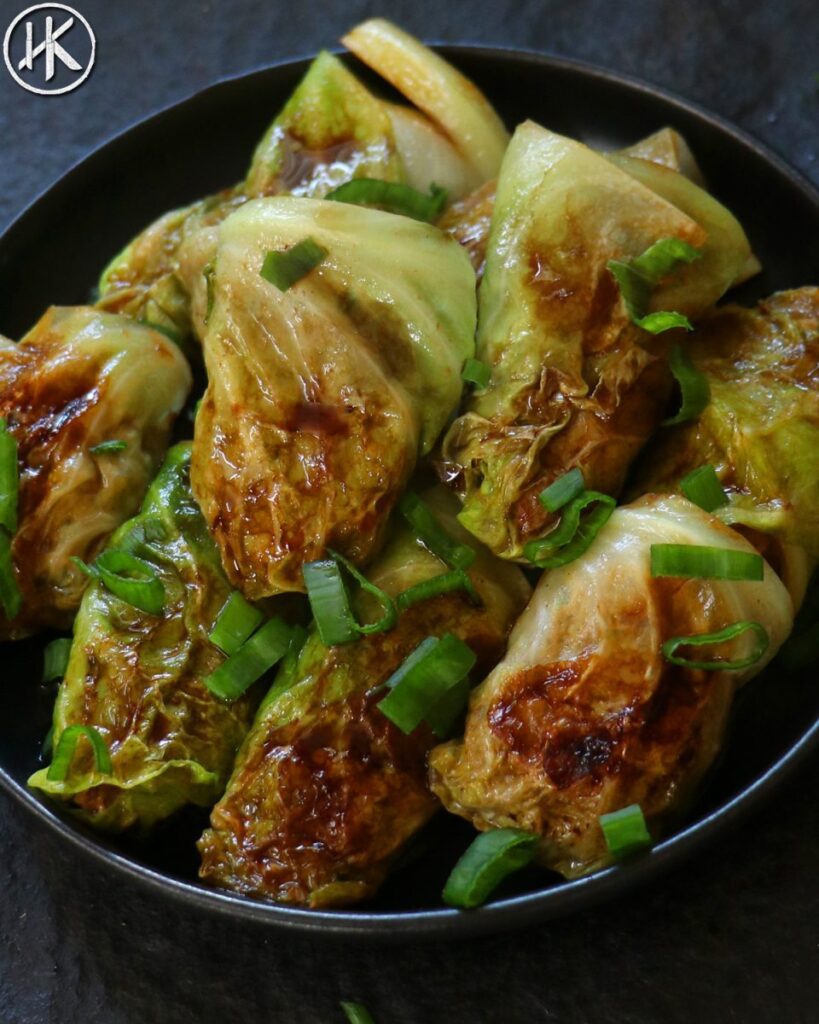 Nutrition Info (Per serving)
Calories: 71
Net Carbs: 1g
Carbs: 1g
Fat: 6g
Protein: 5g
Fiber: 0g
This recipe makes 10 servings. 1 serving = 1  potsticker/momo/dumpling. Get this recipe on myfitnesspal.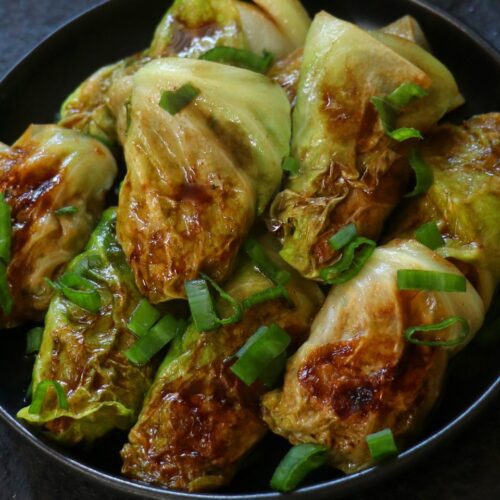 5 Ingredient Keto Potstickers (Keto Dumplings)
Super easy Keto potstickers/dumplings/momos or just cabbage rolls.
Ingredients
200

grams

Ground Pork

6

Cabbage Leaves

10

grams

Garlic Paste

1

Tsp

Soya Sauce

1

Spring Onion

1

Tbsp

olive oil

Salt & Pepper to taste
Instructions
In a bowl mix together the pork, garlic paste, soya sauce, chopped spring onion and salt and pepper.

Boil the cabbage leaves till tender and if they are very large then cut them into half once they have cooled. Fill each leaf with some filling and then wrap to make the pot sticker.

In a frying pan heat up the olive oil and then fry the pot stickers. Turn the heat down to medium and cover and let it cook for 4 minutes. Then flip the over and cover and let them cook for another 4 minutes.

Once the meat is fully cooked through remove from the pan. Pour any juices left in the pan over the pot stickers.

Finish with the spring onion greens.

This recipe makes 10-12 potstickers.