Keto Thai Omelette ( ไข่เจียวหมูสับ)
Kai Jeow Moo Saab
This Keto Thai Omelette is filled with porky goodness. On Keto there are two kinds of people. Those who are sick of eggs and those who can't get enough. There is also the third kind, I won't say who though. They know very well who they are. Whatever side of the fence you are on I do think this dish will be exciting and delicious. It's also super easy to make. I've noticed that Thailand has a very unique way of making their eggs. They pretty much deep fry it and it gives the egg such an incredible texture. Sure it's not how the French might eat their eggs, soft, fluffy and with no colour. But there is something extremely satisfying about eating a crispy, golden brown egg as well. Try it and know for yourself.
The perfect template
We all know how versatile eggs are. This is just the most basic version of the omelet. From here on you can be creative. I really wanted to throw in some Thai basil into the mix. I'm also thinking this would be such a great snack. Would love to hear your ideas on how you will be creative with this.
What's the fish sauce alternative? Salt. But it's one of the ingredients that gives you that feeling of eating Thai food. Of course vegetarians can omit it.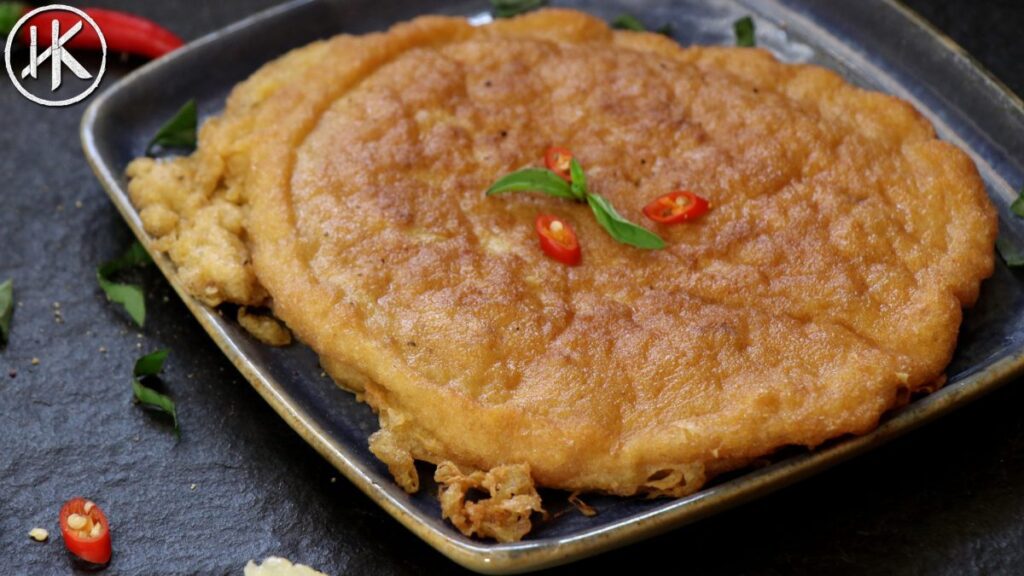 Nutrition Info (Per serving)
Calories: 401
Net Carbs: 1g
Carbs: 1g
Fat: 34g
Protein: 21g
Fiber: 0g
This recipe makes 1 servings. Get this recipe on myfitnesspal. Now it's hard to say how much oil is soaked in during the frying and unless you get super crazy you won't know. I mean you could weigh the oil before and after frying plus the paper towel before and after it's been used. I mean that's crazy so in the macros I've just taken 1 tbsp oil as a ball park figure.
Keto Thai Omelette
A Thai street food staple
Ingredients
2

Eggs

50

grams

Ground Pork

1/2

Tbsp

Fish Sauce

1/4

Tsp

White Pepper

Oil for Frying
Instructions
Beat the eggs together with the minced pork, fish sauce and white pepper. Make sure to whip it good and fluffy.

Heat a fairly large amount of oil in a wok or small frying pan. It should be enough to almost submerge the egg.

Once hot pour in the egg and cook till the bottom is nice and golden brown before flipping it over.

Cook on the other side till golden brown. You want to be cooking on a medium heat, not too high and not too low.

Once done remove on paper towels to drain of excess oil and then serve.