Chicken Dumplings/Momo/Dim Sum – Now in a brand new wrapper
They go by many names. Minced meat encased in a wrapper, generally made from some kind of flour. Perhaps you know them as potstickers, maybe momos, dim sum, dumplings, there are many names for them and they make for some good eating. It's time to turn this potstickers into a Keto delight. So I'm using cabbage to replace the flour wrappers and I'm going to first steam and then pan fry them for an amazing flavour. I will also make an incredible peanut dipping sauce to go with it. So anyway, enough jibber jabber, let's eat.
Little bundles of joy
I like to this of this recipe as more of a blue print for creating an amazing variety of dumplings. Replace the chicken with some ground pork, perhaps some shrimp, heck maybe even do a mix of chicken and shrimp. You can play around with the herbs and spices and create incredible favlour combinations. One tip I received from viewers was that you can boil the cabbage first and the leaves will come off much easier. So go ahead, wrap your dreams in low carb cabbage wrappers and then eat it.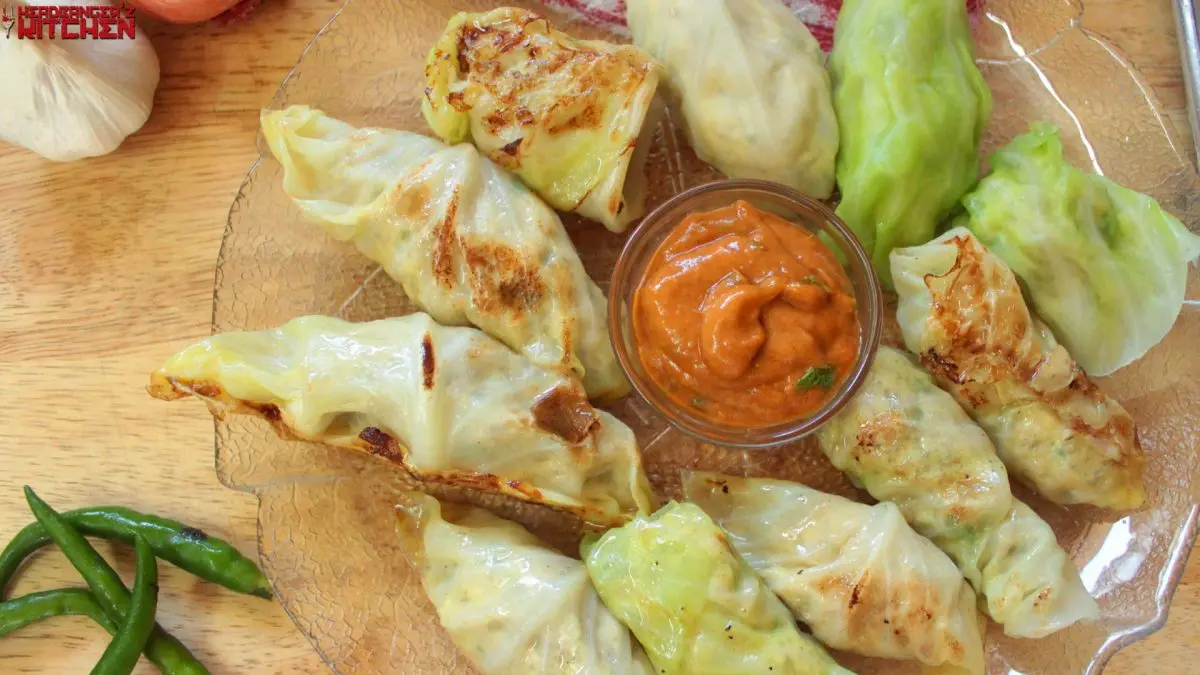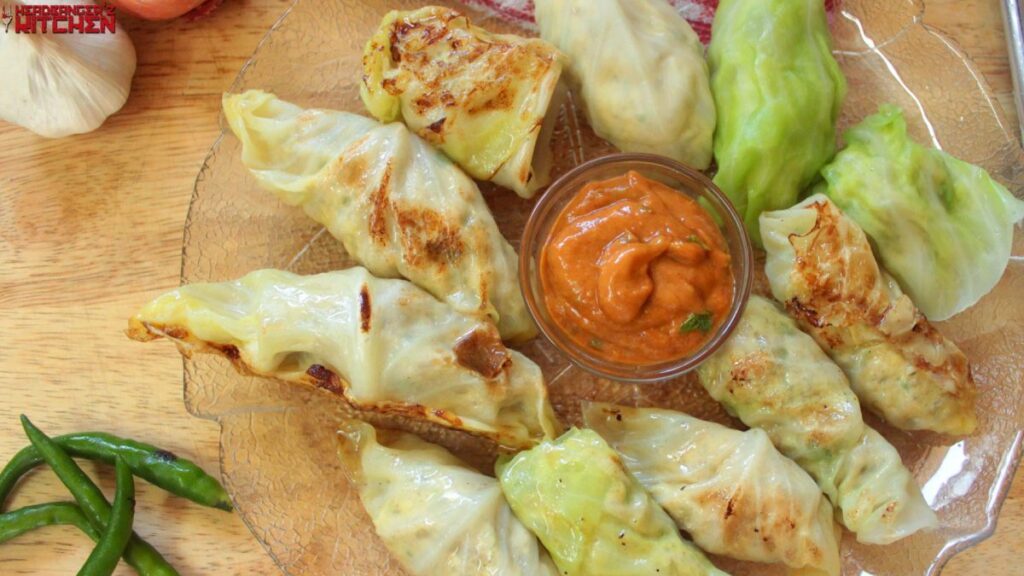 Nutrition Info For Chicken Dumplings (Per serving)
Calories: 157
Net Carbs: 3g
Carbs: 4g
Fat: 7g
Protein: 21g
Fiber: 1g
This recipe makes 5 servings. 1 Serving is 2 Dumplings approx. Get this recipe on myfitnesspal.
Nutrition Info For Dipping Sauce (Per serving)
Calories: 43
Net Carbs: 2g
Carbs: 2g
Fat: 4g
Protein: 1g
Fiber: 0g
This recipe makes 2 servings. Get this recipe on myfitnesspal.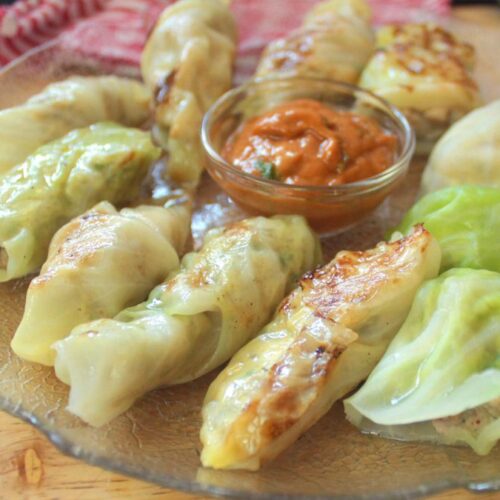 Keto Chicken Dumplings ( Chicken Momo/Dim Sum)
A keto version of this popular Asian appetizer
Instructions
For Chicken Dumplings
Peel the cabbage leaves and boil in water for 5 minutes till tender

Mix the chicken mince, onion, ginger garlic paste, spring onion, coriander and spices

Stuff the cabbage leaves with the mince filling and roll into dumplings

Steam for 10 minutes over boiling water.

Serve with dipping sauce.

If you want to take these potstickers to the next level after steaming them pan fry them in a super hot skillet for 2-3 minutes on each side till the cabbage gets a nice char on it. Next level potstickers!
For Dipping Sauce
Mix everything together

Serve