Keto Double Chocolate Chip Cookies
Double the chocolate, double the fun
What's better than a Keto chocolate chip cookie? A Keto double chocolate chip cookie. That's exactly what I'm making today. Big shout out to my friend Ranbir Kapoor (not the actor) who carried the Lily's chocolate chips for me from the USA. Every since I got my hands on these bad boys I was wondering what to make and this recipe just called out to me. I've said before that I'm not the biggest fan of cookies in general though I am warming up to them now. I have made a regular Keto chocolate chip cookie recipe and also a Keto peanut butter cookie recipe which you can check out. Anyway enough jibber jabber, enjoy the recipe.
Substitutes & Information
These cookies are really delicious but as always people are going to have questions about substitutions. So here are my comments.
Chocolate – If you can't find stevia sweetened sugar free chocolate chips then worry not. You can still make these cookies using Lindt 85% which is my staple for recipes. While it does have sugar it will only increase the carb count of this cookie by 1-2g net carbs per serving.
Peanut Butter – If you don't like, have, or want to use it there are options. Almond butter or any other nut butter will work as a substitute. You can even use 100g of almond flour instead but I do feel having the nut butter contributes to the texture of the cookie.
Butter – This is more of a note than a substitution. I use salted butter that's why I didn't add any salt to these cookies. Salt is a really huge factor in bringing out the chocolate flavour so if you are using unsalted butter for this recipe then please throw in a pinch of salt.

Nutrition Info (Per serving)
Calories: 186
Net Carbs: 3g
Carbs: 8g
Fat: 16g
Protein: 7g
Fiber: 5g
This recipe makes 10 servings. 1 serving = 1 cookie. Get this recipe on myfitnesspal.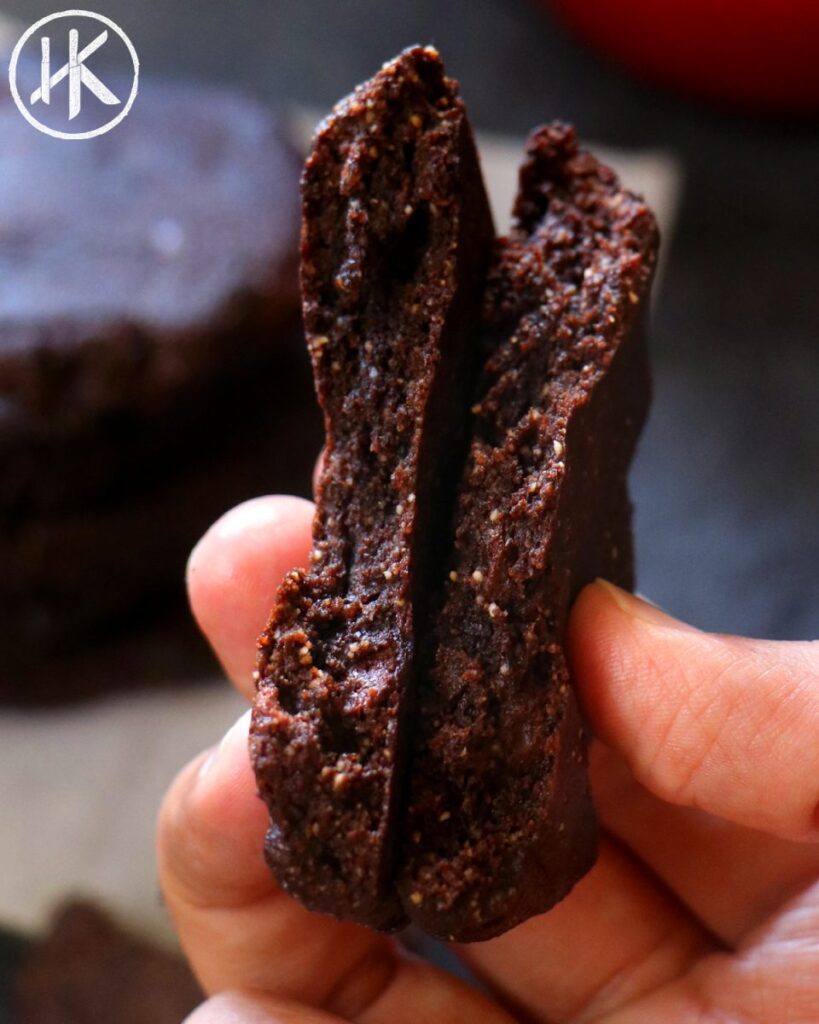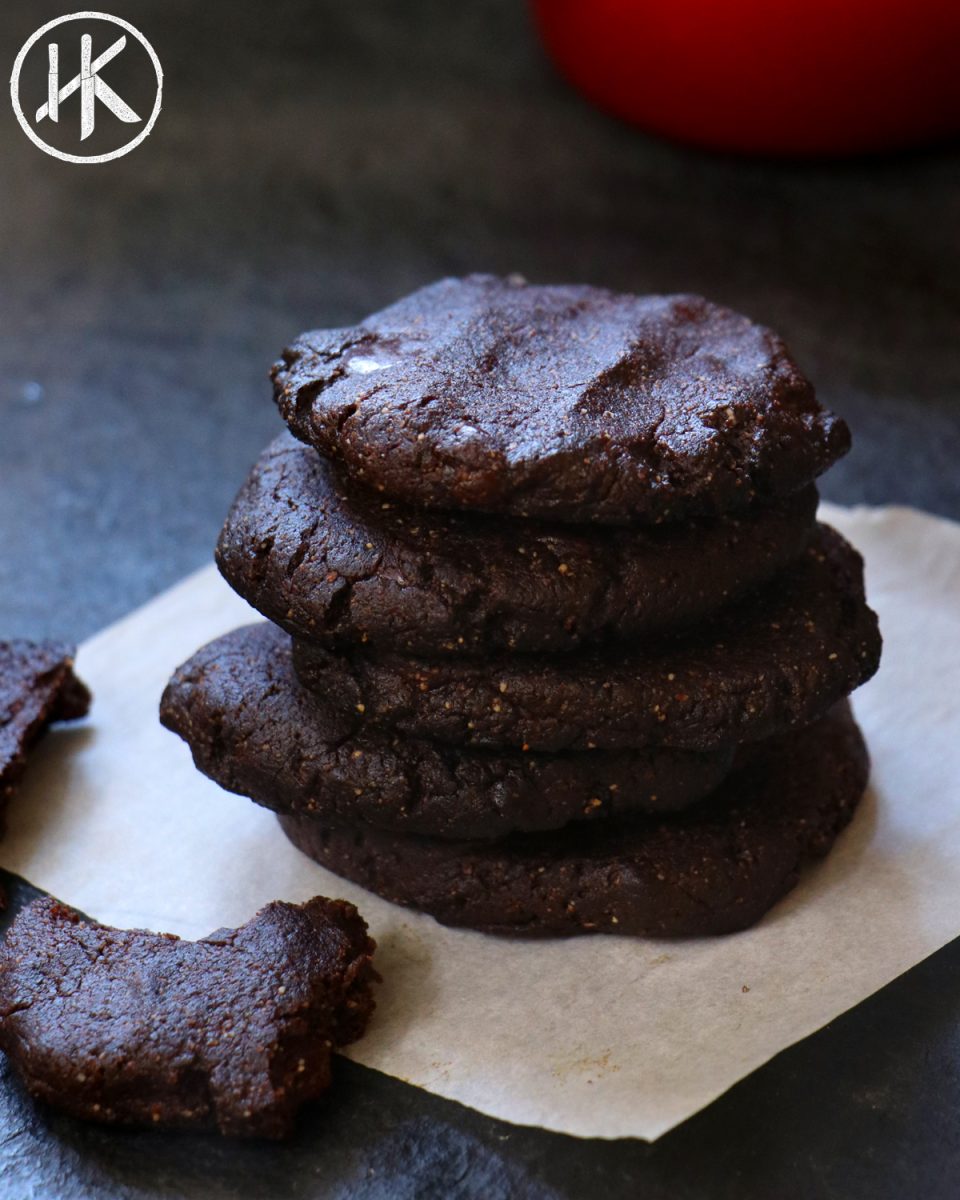 Keto Double Chocolate Chip Cookies
A super chocolately double chocolate chip cookie
Instructions
Start by sifting the dry ingredients, almond flour, cocoa powder, eryhtritol and baking powder in a bowl and set aside.

Melt the butter in a saucepan and cook on a low heat till it turns brown. Remove from the heat and once it cools a little add 100 gram of peanut butter and a tablespoon of water and mix well.

Then power the brown butter peanut butter mixture into the dry ingredients along with the egg, vanilla extract and chocolate chips and mix well to form the cookie dough.

Weigh the entire cookie dough using your kitchen scale and divide the total weight by 10 to make 10 cookies. Roll the cookie dough into 10 equal balls.

Preheat the oven to 180C and then place a sheet of parchment paper or a silpat on your baking tray and place your cookie dough balls on it. Then press down on them and shape the cookies. You can make them as thin or thick as you like.

Then bake in the oven for about 12 minutes till the edges are starting to turn dark. Remove from the oven and allow them to cool completely. Unless you are like me in which case you can just wait till they are warm.

Enjoy your cookies. Store in an airtight container for weeks.