Keto For Beginners – 5 Ingredient Keto Meal Plan 2
Easy 5 Ingredient Keto Recipes
Another week and another Keto meal plan. This is a 5 ingredient Keto meal plan. It's part of my larger Keto for beginners series of videos. I started this series because of the 2020 pandemic but quickly realized that for a lot of people these plans took the difficulty out of cooking and meal prep. Meal prep helps you stay on track with your diet and that's why I recommend it. I must also mention this 5 ingredient special doesn't include basic pantry items of salt, pepper, sweetener and oil for frying. But it's about keeping it simple and clean. If you are just starting out also check out my Keto for beginners playlist with episodes 1-5 which will help you get started. It's important to remember that I'm NOT a doctor, nutritionist or dietitian. I'm just a musician/Youtuber who has done Keto so please do not take any of this as medical advise. If you have pre-existing conditions please consult your doctor or a qualified professional before doing anything. This is simply a resource for people who need it. So please treat this as a disclaimer before proceeding.  Enjoy the video below and then carry on reading.
Get back to the basics
Understand the Keto diet
It's important to really understand the Ketogenic diet when you are starting out. Keto is the metabolic state of Ketosis. This happens due to the absence of carbs not the presence of fats. Also low carb and Keto are not the same. The main difference being the change in metabolic state. With low carb it doesn't matter if you are in Ketosis or not. Keto is best when followed with good whole foods and thoughtful eating practices. 
Even though there are carbs in vegetables, they are good. Not all carbs are the same. Keto isn't only about eating bacon, avocados and eggs. Feel free to use spices in your cooking, enjoy all kinds of meat and seafood. Fruits like tomato and berries are fine. Nuts are great snacks like walnuts, pecans, hazelnuts, almonds etc but remember they are calorie dense foods. 
And finally as long as you eat wholesome, nutritious meals don't worry too much about the carbs, you should anyway be counting net carbs. That is total carbs minus fiber. This gives you a more accurate picture of what you are eating.
Eat only when hungry
Tracking macros is essential when it comes to any diet for weight loss. However there is plenty of flexibility to manage weight loss on Keto without doing this in the start. There are many reasons for this which I won't get into but. However it's important to still exercise restraint and portion control. So make sure you don't just eat for the sake of eating. Eat only when you feel hungry. You don't even need to finish an entire portion of food if you can't. In the event you've eating say a serving of something and still feel a wee bit hungry that's fine, give it 10 minutes or so. The reason being it takes you stomach about that much time to let the brain know it's full and being a tad hungry is never a bad thing. Of course don't starve yourself but you have to learn intuitive eating.
Track your progress
Hopefully you haven't just weighed yourself at the start of your journey but you also took measurements. I did forget to mention to also take photographs. The scale is just one way of measuring progress and often can be deceptive. On Keto you might not lose weight but you might lose inches. This is why measure yourself, take pictures and compare them week after week. Don't get into a habit of checking daily. Just do it every Monday morning, same time, in your birthday suit and be done with it. Also watch my video called 'The Goal Weight Delusion'
Start exercising
It doesn't matter what exercise you do but just do something. As the song goes, 1-2-3-4 get your body on the floor. This is important for many reasons. Even though you can lose weight without exercising and I did that myself in the start it's not the best practice. Exercise has many health benefits and it's also vital to help keep your BMR up. You can choose from a variety of options for physical activity based on how fit you are currently. Whether it's going to the gym, running, cycling, dancing, drumming or even just walking, it's all good. Do something!
The Menu & Food substitutions
Here is the full meal plan. I've given some information about each meal along with the substitutes for certain food items. If you can't find one to your liking then leave me a comment below. Breakfast – A simple Frittata. Spinach and Feta is a classic combination and it works great in a frittata. This vegetarian breakfast will fill you up and keep you satiated till lunch. Remember you can play around with the ingredients in the frittata. Got some left over meat or veggies? Toss them in. Double the recipe and make a big batch for the entire week. I guess if you are vegan then you can swap out this breakfast from the meal plan with my Keto upma or my Keto poha.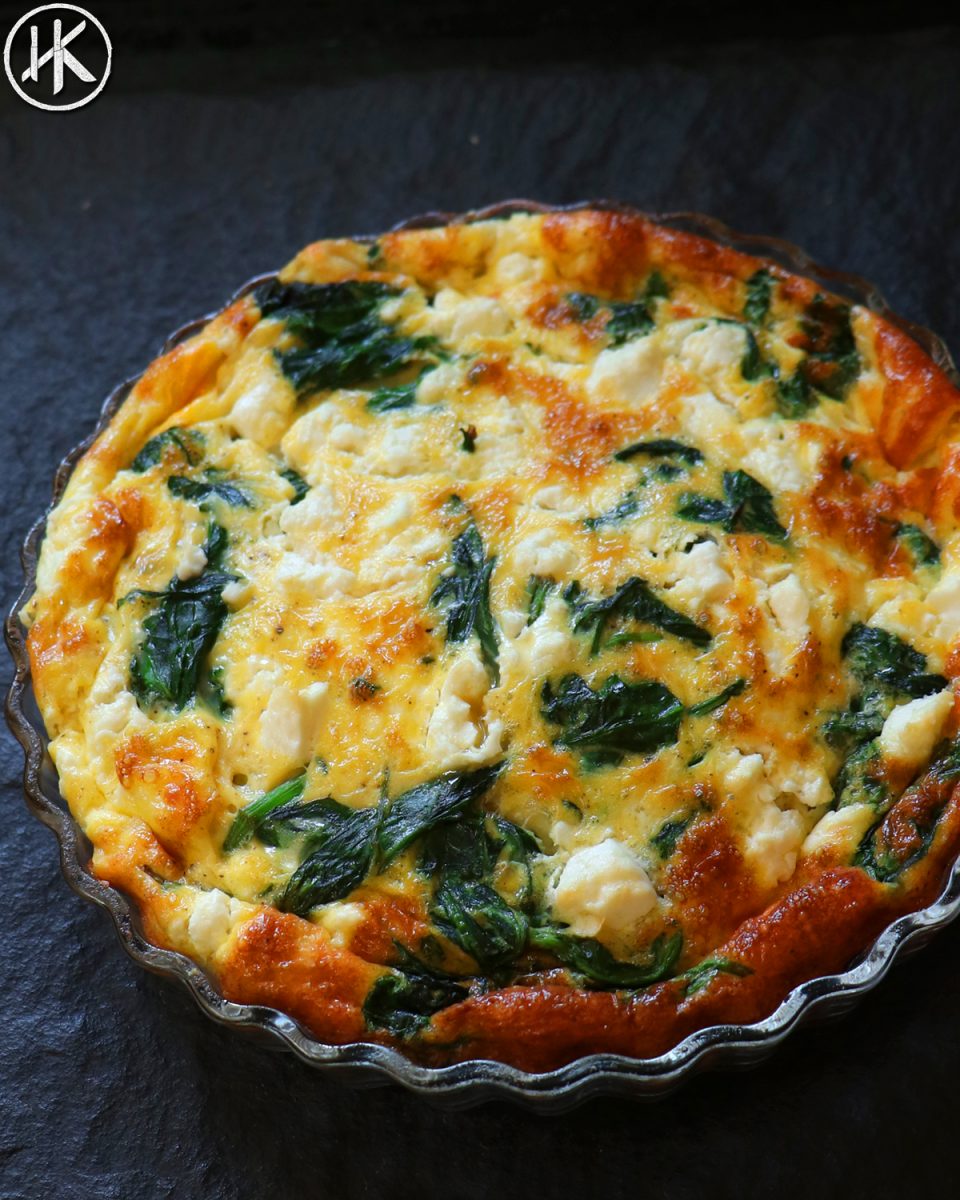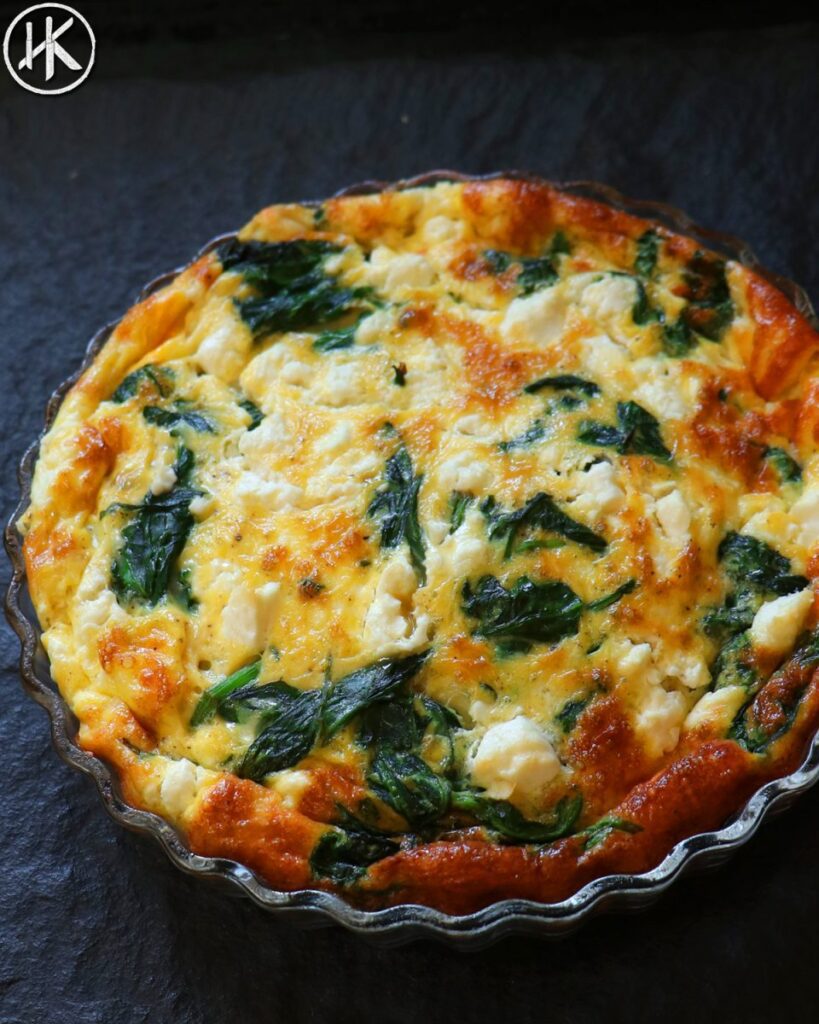 Lunch – A chicken salad. It's pretty basic but just a few small things give you a salad full of flavour. I like to use my own Headbanger's Kitchen mayonnaise which takes less than 10 minutes to make. I've got a bunch of salad recipes you can swap this out with if you want something else. Vegetarians can substitute the chicken with paneer, for vegans you can use tofu and vegan mayo.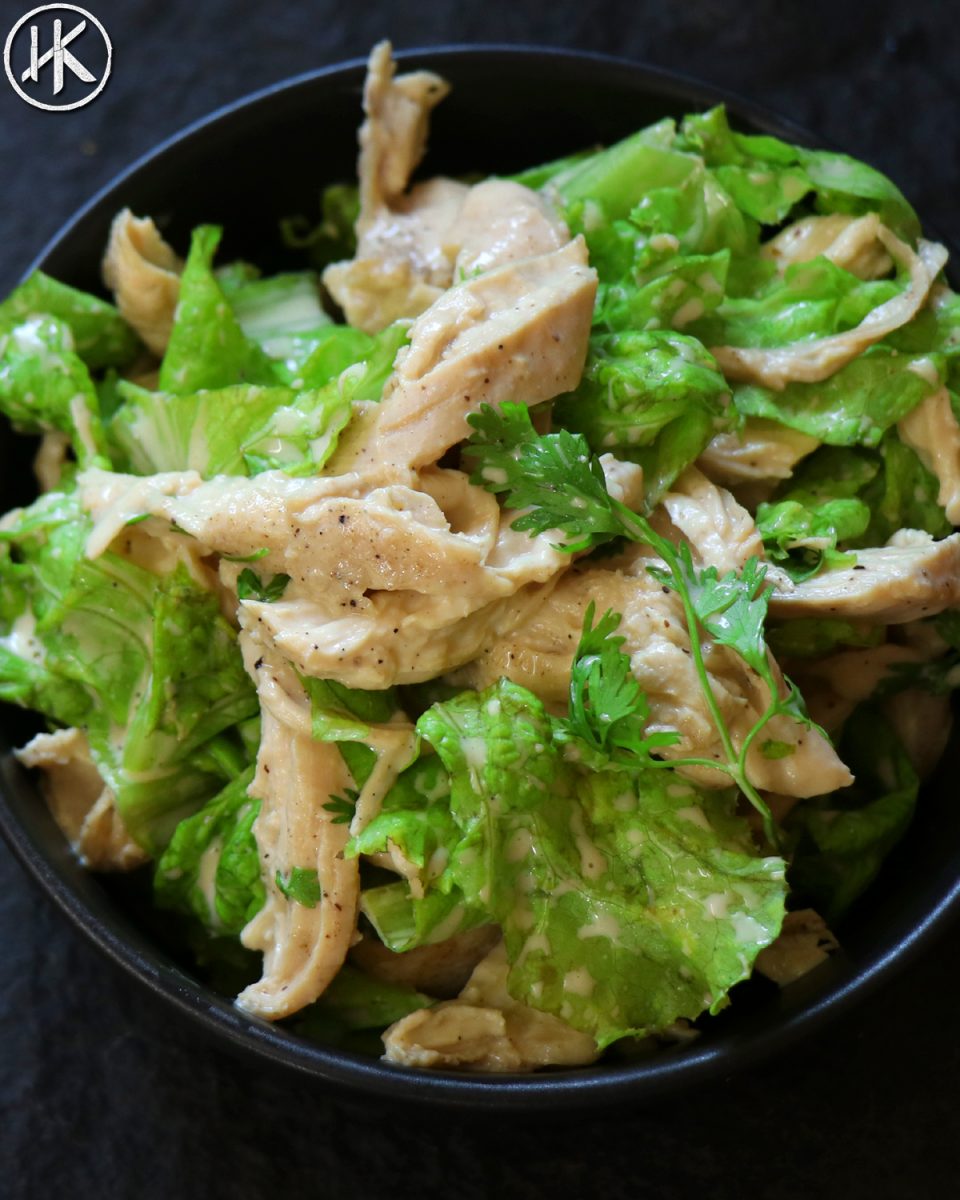 Dinner – For dinner it's PIZZA NIGHT!!! I've got a couple of pizza recipes like my cauliflower pizza and my meatzza. But this recipe is the fastest and best tasting one of you ask me. As always you can use whatever toppings you like. If you are vegetarian then use mushrooms or bell peppers or something like that.
Keto Shopping List
Just edit the quantities based on your appetite. If you have left over food you can always freeze it for up to a full month. So this is more just a list, quantities will vary based on how much you eat. Also double check if you have any of these things left over from last weeks meal prep before buying fresh stuff.
 Eggs
Spinach
Feta Cheese
Shredded Mozzarella
Heavy Cream
Chicken (either raw or fully cooked like a rotisserie chicken)
 Lettuce (either one kind or like a mixed salad bag)
Keto Mayo (or you can make your own with olive oil/avocado oil and an egg at home)
Worcestershire Sauce
Coriander/Cilantro
Almond Flour
Cream Cheese
Marinara Sauce/Pizza Sauce
Pepperoni
Salt & Pepper (if you don't already have it at home)
Butter
That should cover everything. Adjust the quantities based on how much you are going to eat. For example if you eat 2 eggs a day then that's 14 eggs you need in total. If you eat say 1 chicken breast a day then get 7 chicken breasts. You get the idea. And just a reminder for my Indian viewers to check my Shopping guide for Indians for suggested brands.
Eat for the week
Try and eat the same food everyday and it will help you stay on course or at least 3-4 days in a row. After which you can rotate with another one of my meal plans. 
You can however swap out proteins no problem. Meat and seafood like salmon, turkey,  mackerel, pork, sausages (without sugar please), ground beef are all good options. Click here for my video on Keto foods. 
Additional Information
If you want to swap out almond flour for coconut flour in any of the recipes remember it's 1/2 the amount. For example a recipe with 10grams almond flour should be replaced with 5g of coconut flour. Just remember there will be some coconut flavor in your dish. This is the same with coconut oil and milk or cream. It imparts that taste to the dish. 
Feel free to swap or replace herbs as per your personal preference. Fresh and dried are both acceptable. 
Feel free to drink black tea or coffee or green tea with stevia, erythritol or any Keto friendly sweetener. You can also have a cup of bone broth. I would advise however against chugging or drinking MCT Oil. 
You can snack on things like macadamia nuts, pumpkin seeds, sunflower seeds, raspberries, blackberries, cottage cheese and so on and so forth. 
You can also add a lot of vegetables to these meals like green beans, artichokes, bok choy, kale, asparagus, zucchini, cabbage, broccoli and many more. 
Just remember rice, potatoes, pasta, sweet potato and other carb heavy foods are off limits. 
When it comes to dairy you can keep your keto pantry stocked with cheese, butter, heavy cream, sour cream, unsweetened yogurt and clarified butter or ghee. Avoid milk.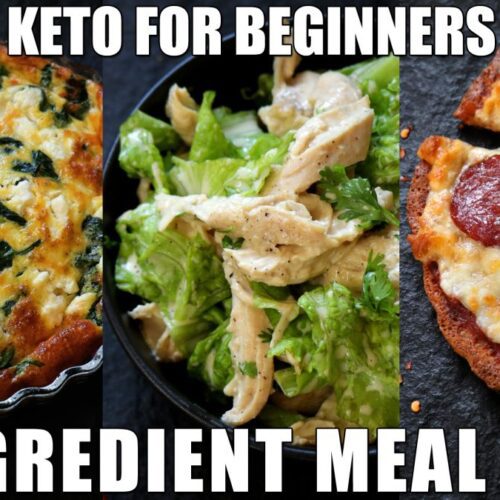 Keto For Beginners – 5 Ingredient Keto Meal Plan 2
A keto meal plan with just 5 ingredients for each recipe. The number of servings are mentioned in the instructions below since each recipe has a different number.
Ingredients
Breakfast - Spinach and Feta Frittata
4

Eggs

60

grams

Shredded Mozzarella Cheese

60

grams

Heavy Whipping Cream

Order online

50

grams

Feta Cheese

150

grams

Cooked/Wilted Spinach

(About 200-250grams raw will do)

Butter

Order online

Salt & Pepper to taste
Lunch - Chicken Salad
250

grams

Shredded Chicken

250

grams

Lettuce

Or just use a ready salad bag

45

grams

HK's Mayonnaise

Make it at home

1

Tsp

Worcestershire sauce

Coriander

Salt & Pepper
Dinner - Pepperoni Pizza
25

grams

Almond Flour

I use this

100

grams

Shredded Mozzarella Cheese

20

grams

Cream Cheese

25

grams

Pizza Sauce

30

grams

Pepperoni

Salt
Instructions
Breakfast
Pre heat your oven to 200C/400F. Crack the eggs in a bowl, season with salt and pepper, add in the heavy cream and then whisk till nice and frothy. Then add in the shredded mozzarella cheese and mix well. Grease an oven proof pie dish with butter and then pour in the eggs. My pie dish is 7.5" in size. Then squeeze any water out of the spinach and place at random in the pie dish. Then crumble that feta cheese on top all over and cook in the oven for 15-20 minutes till it's fully cooked through. Slice and serve. I'd recommend cutting this into 4 parts and that's 4 servings.
Lunch
Put all the ingredients in a bowl and mix well. Salad is done and ready. This recipe makes 2 servings.
Dinner
In a microwave safe bowl add in 50g of the shredded mozzarella and the cream cheese and microwave for 30 seconds or till melted. Season with salt and add in the almond flour and mix well to form the dough. Pre heat your oven to 200C/400F and then line your baking tray with parchment paper or a silpat of some sort. Then shape the dough with wet hands to form the crust on the paper. Then bake for 7-8 min or till golden brown. Remove and then flip the base over, top with the sauce, remaining 50g of cheese and the pepperoni. Return to the oven with the broiler setting to melt the cheese. Cut into 4 pieces and serve. This recipe makes 1 serving or 1 personal pan size pizza.