A mug of chocolatey goodness made in the microwave, in minutes
A keto mug cake for Valentine's day – chocolate, of course – you can whip up in a jiffy in the microwave. This low carb dessert comes together in under two minutes and uses no fancy ingredients or equipment. It's perfect for sharing, especially now Valentine's Day is around the corner and, trust me, there isn't an easier way to impress your loved ones.
Made to share
Don't worry if the carbs look like a lot. The cake is pretty heavy so you're not going to be eating all of it in one sitting. That's why it's important to share! Anyway if almond flour isn't your thing then I've got a delicious recipe for a microwave cake using coconut flour.
Perhaps you don't want to make something easy after all. Maybe you don't mind making an effort to impress. If that's the case I've got some amazing Keto desserts waiting for you. My famous Keto Tiramisu is a labour of love and pure bliss in every bite. I have a berry swirl cheesecake that's an absolute hit with cheesecake lovers. That's just the tip of the iceberg. Browse through the website to find more Keto desserts.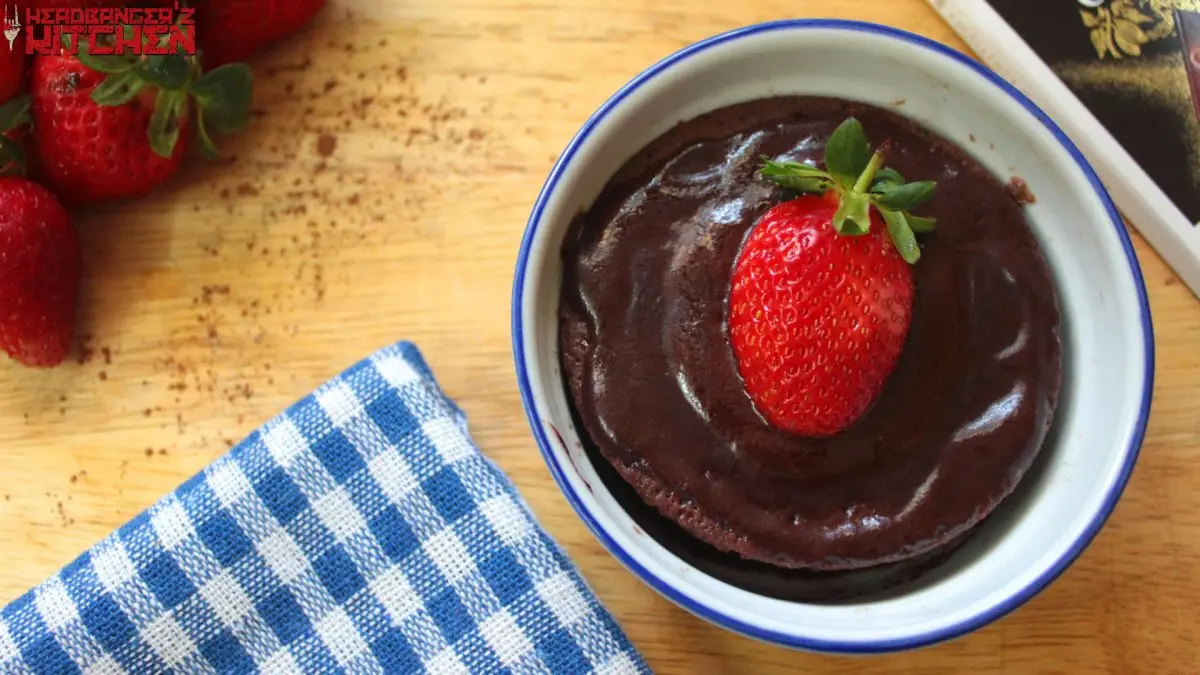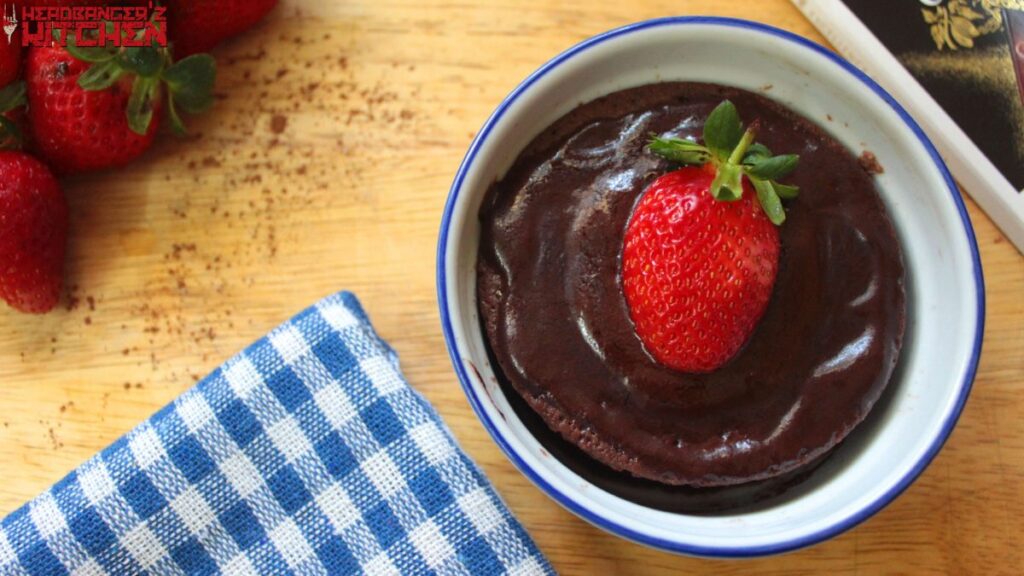 Nutrition Info for the cake (Per serving)
Calories: 395
Net Carbs: 4g
Carbs: 11g
Fat: 36g
Protein: 12g
Fiber: 7g
This recipe makes 1 serving . Get this recipe on myfitnesspal.
Nutrition Info for the ganache (Per serving)
Calories: 125
Net Carbs: 2g
Carbs: 3g
Fat: 18g
Protein: 1g
Fiber: 1g
This recipe makes 1 serving . Get this recipe on myfitnesspal.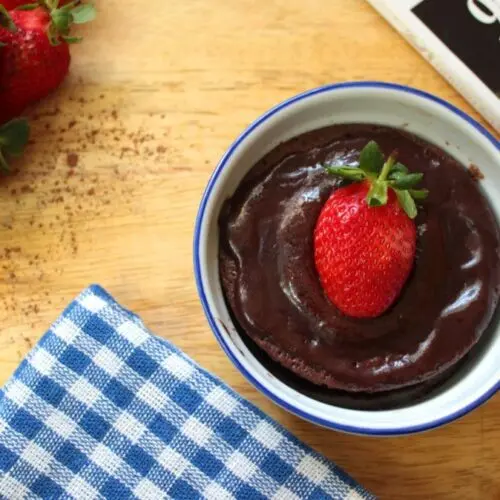 Keto Chocolate Mug Cake
A delicious chocolate mug cake made in minutes topped with a decadent chocolate ganache.
Instructions
For the cake
Whisk wet ingredients together.

Add almond flour and cocoa powder to the wet ingredients and whisk until smooth.

Microwave for 1 minute for a fudgy texture, 1 minute 10 seconds for a more cakey texture.

Serve with our chocolate ganache or peanut butter or whipped cream.
For the ganache
Break the chocolate into pieces and melt with butter in the microwave for 20 seconds.

Add in the cream and mix well.

Use as a topping where desired. Preferably on that microwave mug cake.