Keto Cauliflower Makhani Bites
Dairy free and Vegan
I'm starting vegan keto on 24th July for a week and I'll be doing about 2-3 weeks of vegan keto recipes. The idea is just to try something new and see how it goes. I also think people have a misconception that if you are vegan you cannot do Keto which I personally feel is incorrect information. I also once in a while like to take a break from the meat to balance things out. I'm not vegan, don't plan to be and don't really plan to push forward this lifestyle choice on anyone else. I think too much of a big deal is made about just eating veggies sometimes and these topics often elicit extreme reactions so I prefer to stay away from the controversy.
So here is the first vegan recipe and its a quick and easy Cauliflower Makhani Bite which is a nice spicy cauliflower preparation. It's great for a snack or a main course. Enjoy!!
Makhan = Butter
This is my vegan take on 'butter chicken' and while you might think that butter would be the predominant flavour, it's not. When making butter chicken, the butter and cream definitely adds to the richness of the dish (and taste) but you can substitute it like I did with olive oil and coconut cream. For me it's the spices and the final sprinkling of 'kasuri methi' or fenugreek leaves that define the butter chicken. So go ahead and make this Keto cauliflower Makhani bites. It's pretty simple and delicious.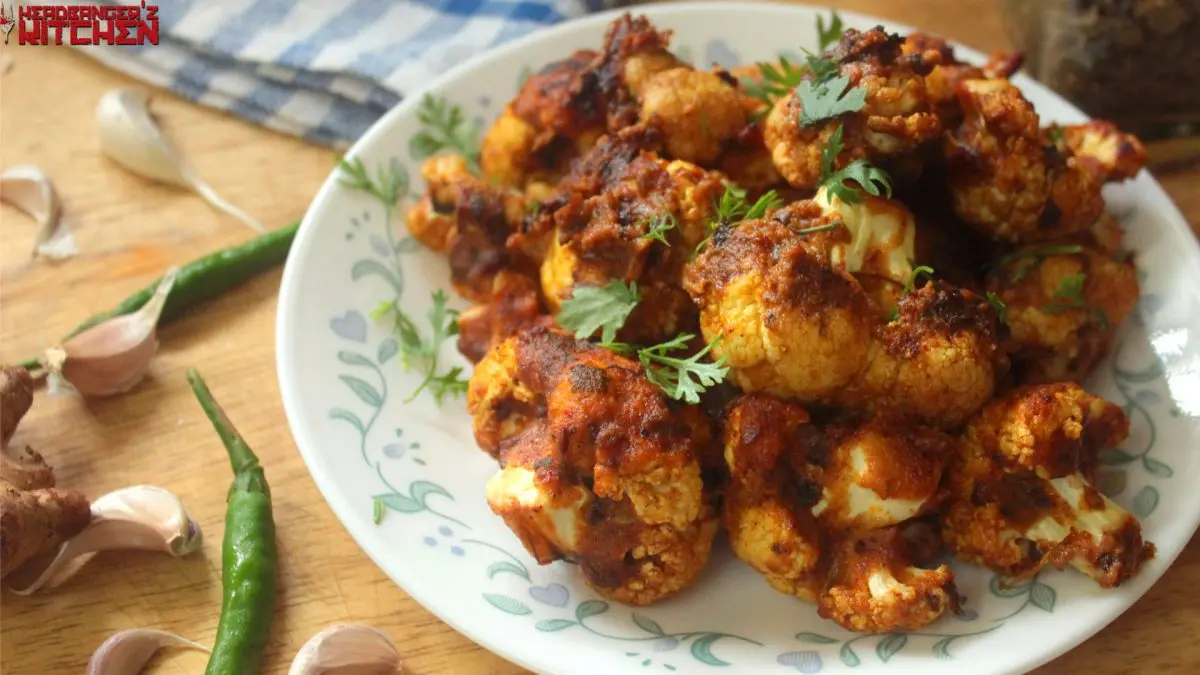 Nutrition Info (Per serving)
Calories: 274
Net Carbs: 8g
Carbs: 15g
Fat: 23g
Protein: 5g
Fiber: 7g
This recipe makes 2 serving. Get this recipe on myfitnesspal.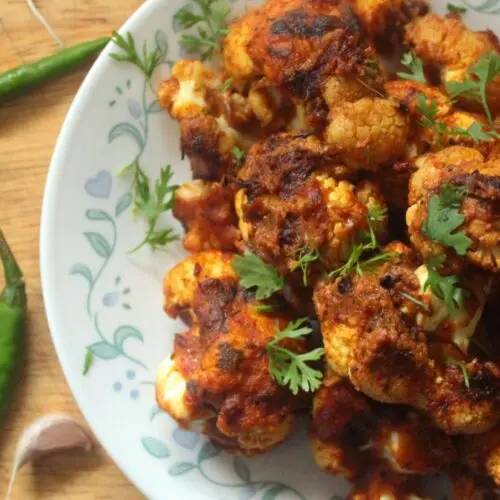 Keto Cauliflower Makhani Bites
Delicious dairy free and vegan Keto cauliflower Makhani bites.
Instructions
Cut and clean the cauliflower into florets and season with salt, tandoori masala and 1 tbsp olive oil

Bake for 15-20 minutes at 200C in the oven

Heat 2Tbsp olive oil in a saucepan and fry the cumin seeds and ginger garlic paste

Add in the tomato puree and spices and cover and cook for 10 minutes

Add in the coconut milk, coriander and season to taste

Remove cauliflower and pour over the sauce

Bake for another 10 minutes till cooked all the way through

Serve