The Perfect Keto Tea Cake
Why am I making a Keto Lemon Ricotta Cake? Because life gave me lemons. Well actually my father in law did. Lemons are quite an exotic ingredient in India and are imported and cost a lot. We use limes in all our cooking and desserts here normally. Anyway, my wife loves lemons and she asked her dad to bring 4 of them for her when he went abroad. My father in law, being the generous soul that he is, got us 24 lemons. I also purchased some ricotta cheese for an experimental Keto recipe that never saw the light of day. Long story short, I had ingredients, I made dessert.
This recipe has never been tested prior to this video. I am literally making this for the first time and till I actually tasted the cake I thought I might have blown it. Anyway enough jibber jabber, enjoy the video.
The Recipe Sequence
If you saw the video, you will notice the batter looks like it's straight out of a horror movie. Something similar happened when I made my Keto lemon & poppy seed muffins. This is quite common and it's normal. The dairy kind of 'splits' but it all comes together when baked. Since my cake tasted absolutely fine I think what I did was ok. However I have edited the sequence of things in the written recipe below. My suggestion is to add the eggs first to the butter and beat them and then add the ricotta. If you do try this please let me know if your batter looked any different.
The Deception of Lemons
The garnish of fresh lemons on top was all for show. It serves no purpose other than decorative. I just took photographs of the cake and then I took them off and set them aside to use in a chicken dish in the future. These are just some of the things we do to try and get good photos of the food. The almonds of course get eaten along with the cake. They do add a nice crunch.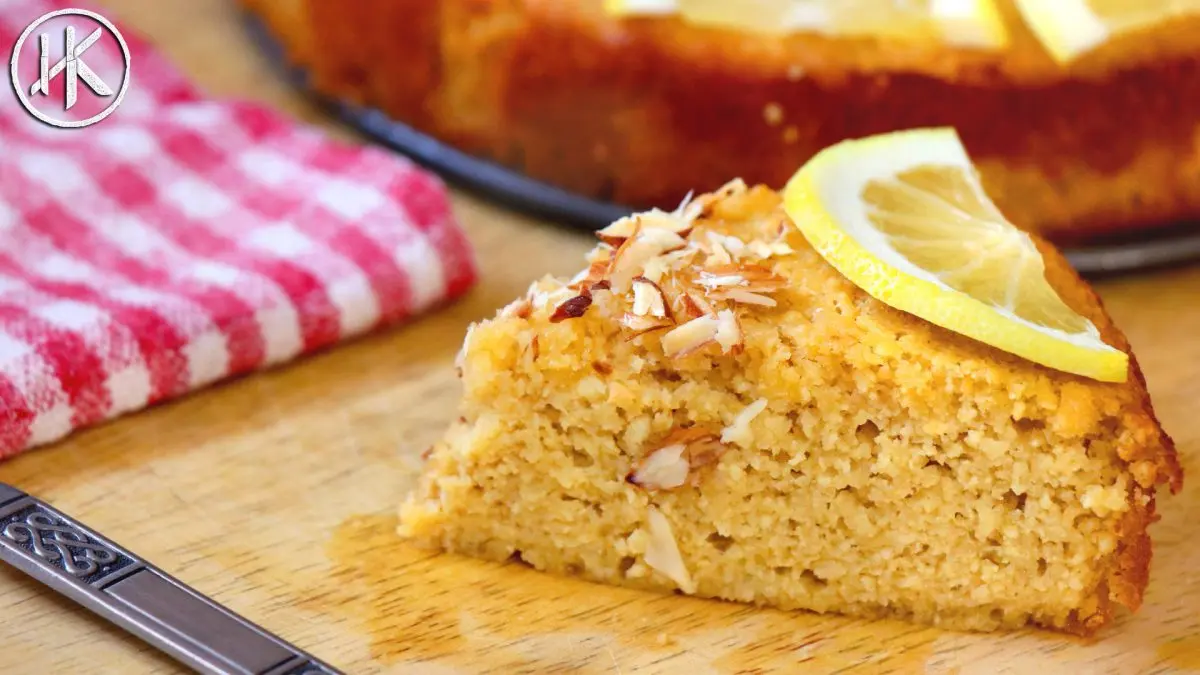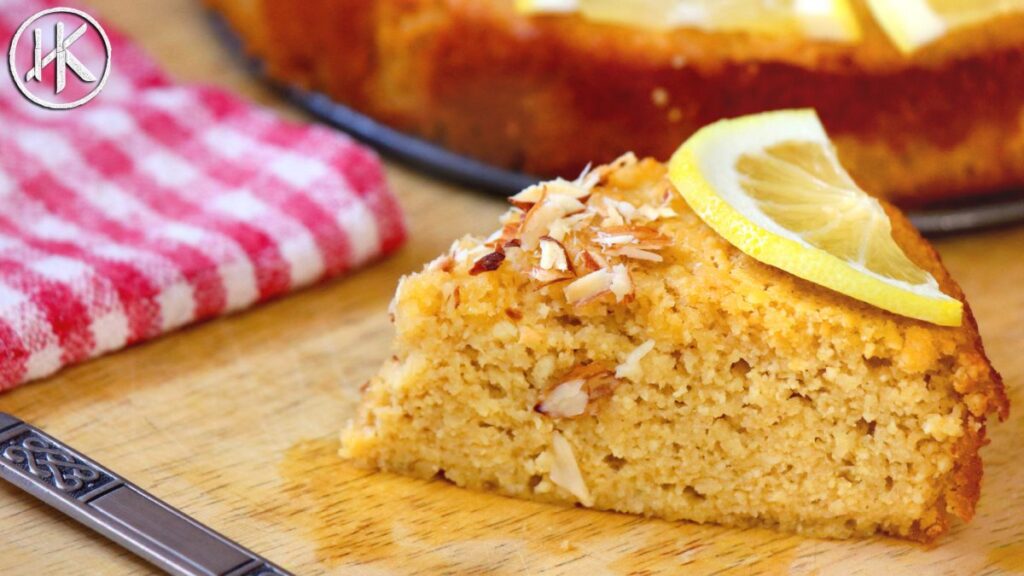 Nutrition Info (Per serving)
Calories: 194
Net Carbs: 2g
Carbs: 3g
Fat: 18g
Protein: 6g
Fiber: 1g
This recipe makes 8 servings. Cut the cake into 8 equal pieces, 1 piece = 1 serving. Get this recipe on myfitnesspal.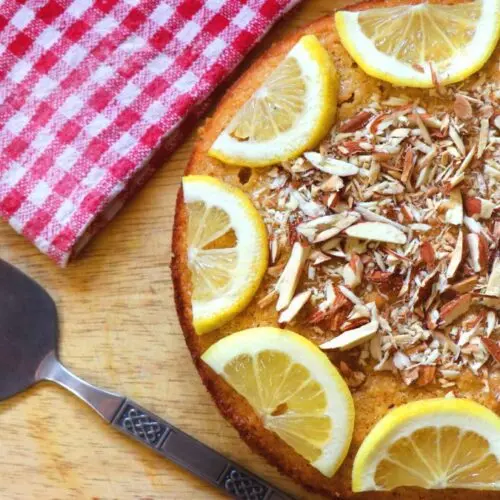 Keto Lemon Ricotta Cake
Soft moist Keto sponge flavoured with lemon and vanilla.
Instructions
In a large bowl cream together the butter, sweetener and vanilla extract. If you are using a granulated sweetener make sure you powder it in a blender before using.

Once they are well mixed add in the eggs one at a time and beat well till nice and frothy.

Then add in the Ricotta cheese, lemon zest and juice of the lemon and continue whisking.

Mix the almond flour and baking powder in a bowl and mix to make sure there are no lumps. Then add in to the wet ingredient bowl in 2 batches and keep whisking.

Brush your 7" cake tin with butter and line it with some parchment paper on the bottom.

Pour in the cake batter, level it out and then pop it into your oven at 160C. Please make sure that you pre-heated your oven.

Cook for about 50 minutes or till fully cooked through.

Allow it to cool before removing from the cake tin. Garnish with almond slivers.

Slice it and serve.