3 Ingredient Chicken Burgers
Easy Chicken Burgers
There isn't a better 3 ingredient chicken burger recipe than this. Look you can always make tasty burgers by throwing in tons of herbs, spices and other things. However, sometimes you just want a quick and easy meal without compromising on the flavour. I promise you this burger will deliver that. It's a recipe that hasn't failed me yet and has my family asking for it regularly.
So give it a go and let me know what you think.
Build your burger
Let's talk substitutions first. Any ground meat works. Olives can be replaced with capers since both are salty and briny, you could even use pickles.  Lettuce can be replaced with kale, baby spinach or cabbage. Those are your main elements. You can also uses sauces like mustard, Keto ketchup or even a Keto BBQ sauce. However I would skip all those personally and use some of my Keto basil pesto mixed with a spoon of my Keto mayo to create the most incredible sauce that goes with this.
You can also layer this up with slices of red onion, tomato etc to make it more like a burger.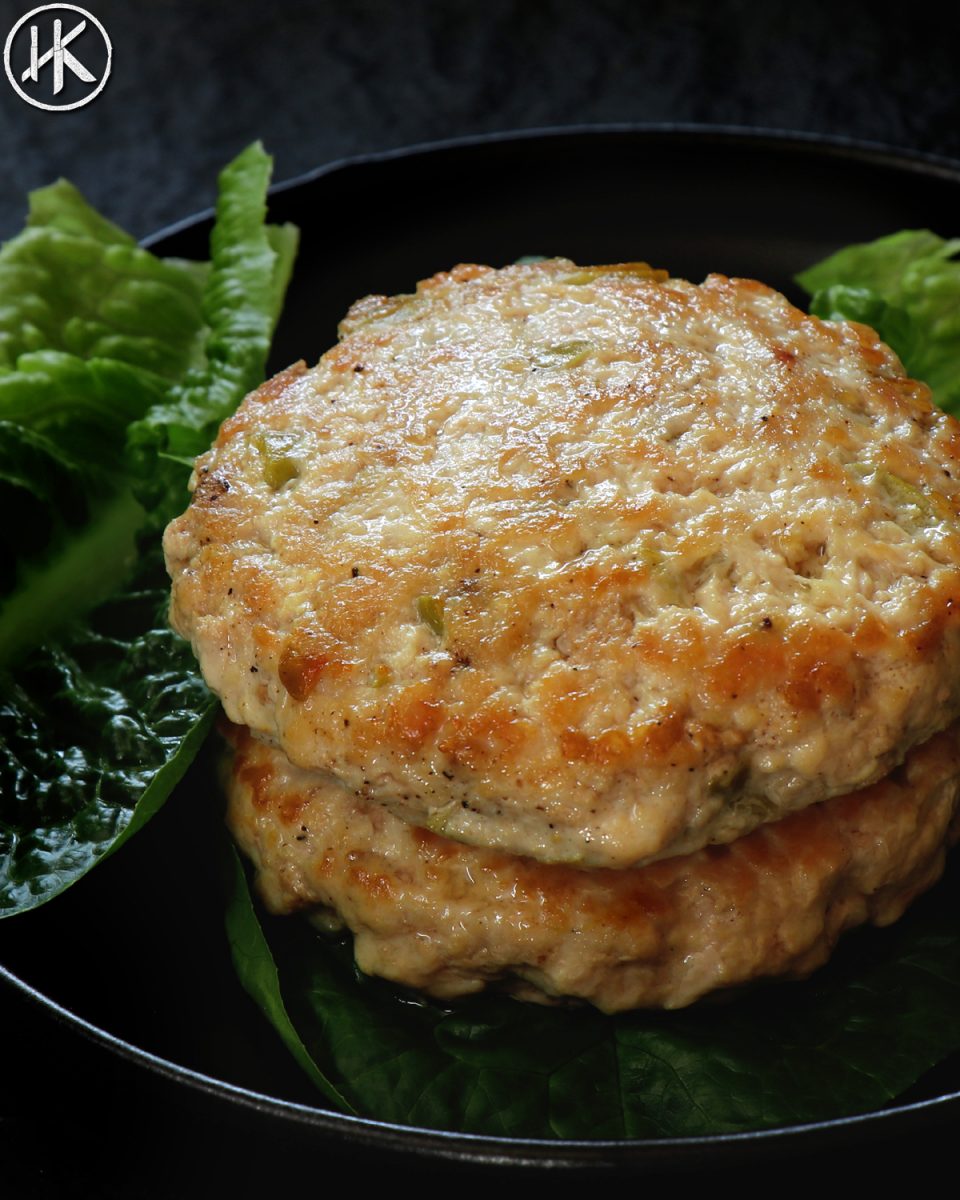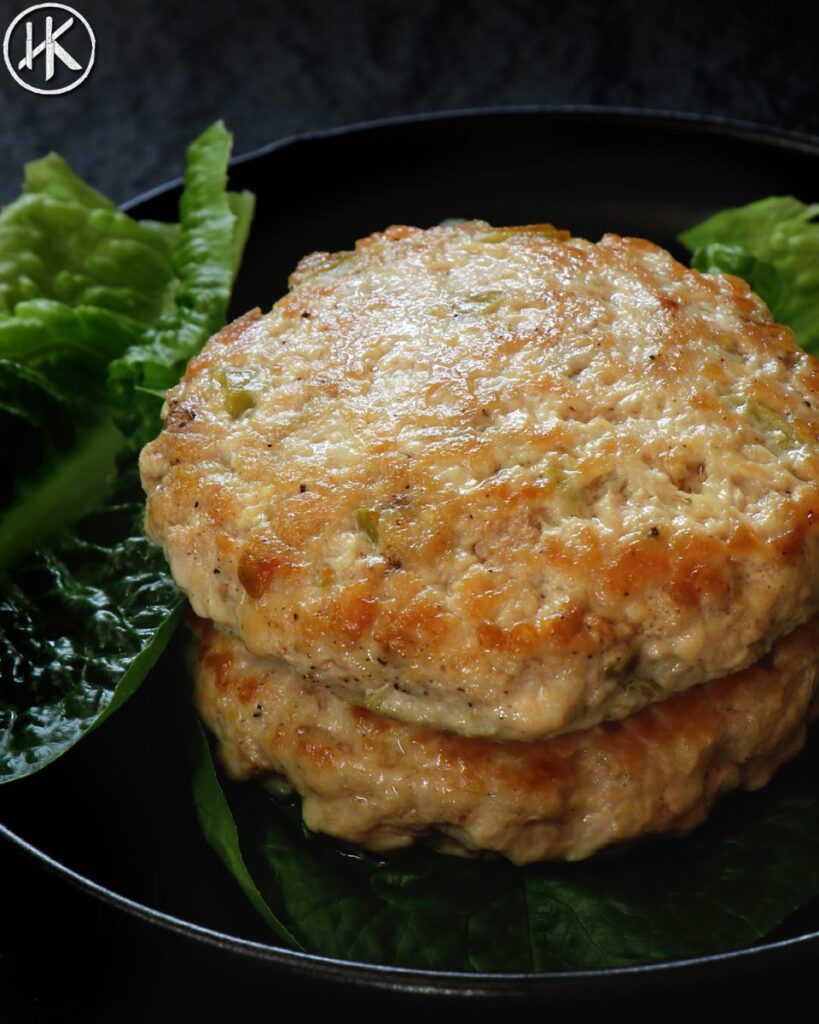 Nutrition Info (Per serving)
Calories: 224
Net Carbs: 0g
Carbs: 1g
Fat: 15
Protein: 23g
Fiber: 1g
This recipe makes 2 servings. 1serving = 1 burger patty. Get this recipe on myfitnesspal. The macros includes 10g of lettuce. To increase fat add my recommended sauces like pesto or mayo.
3 Ingredient Chicken Burgers
The easiest chicken burger ever!
Ingredients
250

grams

Ground Chicken

30

grams

Olives

Your fav kind

Lettuce Leaves

for wrapping
Instructions
Finely chop the olives and mix in a bowl with the ground chicken, salt and pepper.

Heat some oil in a pan and after shaping 2 chicken patties using either your hands or a burger mold place them in the hot oil. A handy tip is to wet your hands or the mold to prevent sticking. Ground chicken is generally a lot stickier than beef or pork.

Fry the patty for 3-4 min of each side on a medium heat till cooked through. Then place the patty between two lettuce leaves and enjoy!