Keto Cream Of Mushroom Soup
A Keto Mushroom Soup
Some of the best recipes are born out of spontaneity. I was not sure what to make for today's episode till I looked in the fridge and realized I had 3 different kind of mushrooms. What more could I want? A cream of mushroom soup to end all cream of mushroom soups. So here is the creamiest cream of mushroom soup that you'll ever eat. Enjoy!
A soup is a complete meal
In my books a soup is pretty much a complete meal and something I love having. It's a great way to get in those veggies as well. Mushroom soup is one of my favourites and as you saw in the video I waste no part of the shroom. I use to the stalks and cook them and blend them to add a thickness to the soup, to give it body. Then of course the fried mushrooms for texture. I personally look to have enough elements in the soup to get the maximum flavour but also create textures. It should feel like a meal itself, not something to just warm you up for dinner (which it can also do). I have a couple of soup recipes on the channel which I'm sure you will enjoy. So try my Keto spinach soup or even my broccoli cheese soup. If you looking for something 'meatier' (pun intended), I have a great cream of chicken soup and an Asian style seafood soup as well.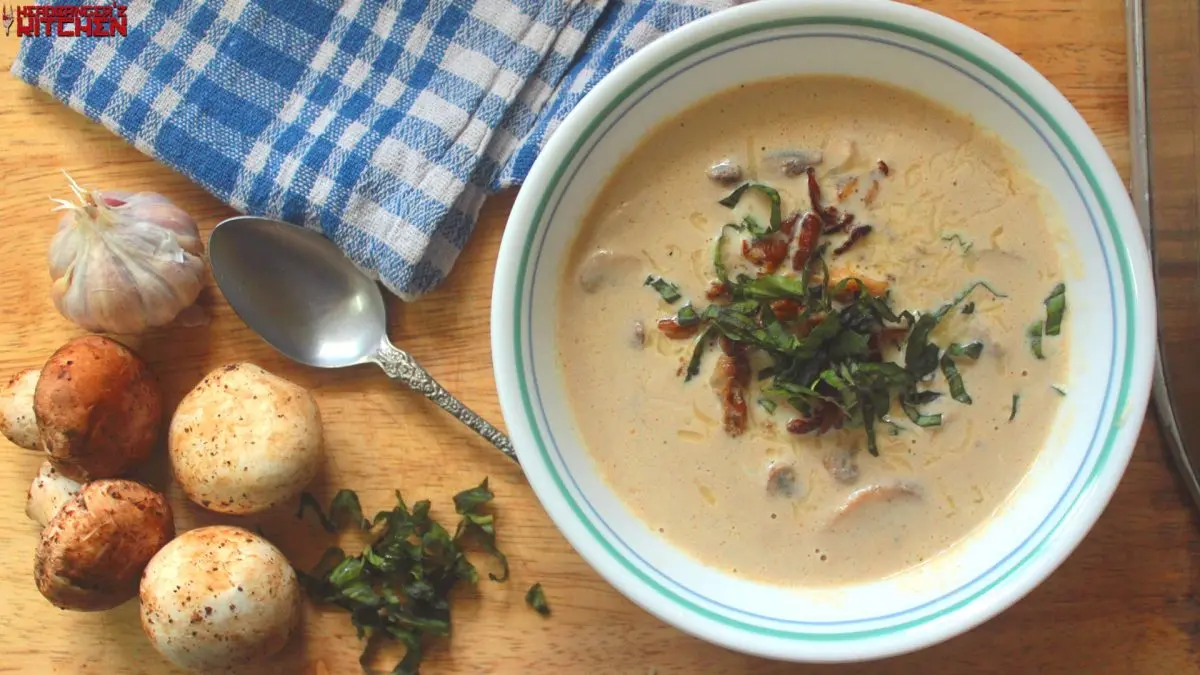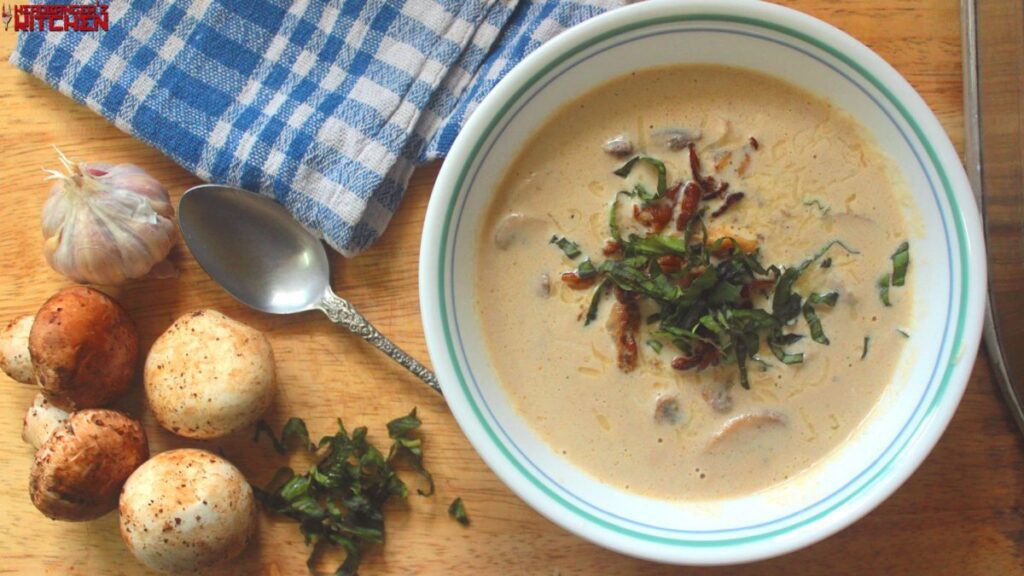 Nutrition Info (Per serving)
Calories: 230
Net Carbs: 6g
Carbs: 8g
Fat: 21g
Protein: 4g
Fiber: 2g
This recipe makes 3 serving. Get this recipe on myfitnesspal.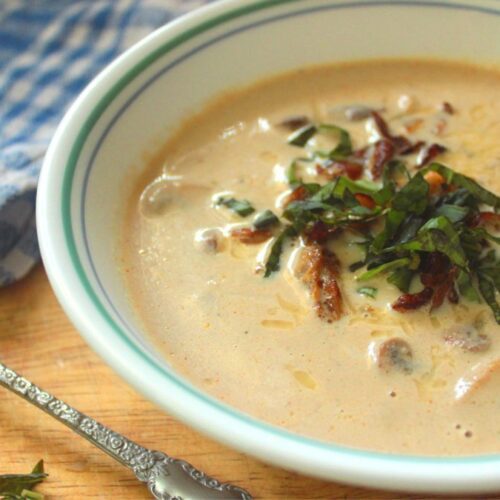 Keto Cream Of Mushroom Soup
A rich and heart mushroom soup
Instructions
Separate the mushrooms tops and the stalks and slice the mushrooms and set aside.

Rough chop the oyster mushrooms and pan fry in butter and olive oil with salt, pepper and cayenne till brown and crispy

In a large saucepan heat some olive oil and butter and fry the garlic.

Once the garlic starts to brown add the mushroom stalks and a handful of the sliced mushrooms

Season with a stock cube, pepper, paprika and cayenne. Mix well

Once the mushrooms release their water add about 300 ml of water

Blend the mixture in a blender till smooth

In the same pan heat 1 tbsp of butter and fry the sliced mushrooms

Once they release their water add in the blended mixture through a fine sieve.

Bring the mixture to a simmer and once the mushrooms are cooked through add the cream and turn off the stove

Garnish with cheese, the fried oyster mushrooms and fresh basil.

Serve