Creamy & Cheesy Chicken Wings
I moved my recipes to Wednesday and Fridays recently and every Monday I upload a Keto vlog on the channel with an update on my weight loss.  Today I didn't just upload my weight loss vlog I also am here to share this wonderful recipe with you. Let me give you a quick back story. A fellow Keto influencer and friend Dori (aka Colourful Keto with Dori) sent me a message about a 'Game Day' collaboration where a bunch of Keto Youtubers were all going to upload a recipe video for 'Game Day' snacks. She asked me if I would be a part of it and I agreed.
Here I am with a brand new Keto recipe as part of this collaboration. This is my recipe for Malai Chicken wings. It's a quick, easy and delicious snack that's perfect for any occasion. I've obviously taken inspiration from my recent Keto Malai Kebab recipe that I put out recently. Indian kebab recipes translate very well onto chicken wings. Anyway, enough jibber jabber. Let's get cooking.
Do you love wings?
I find that chicken wings are one of the most awesome Keto snacks. I've actually got quite a few wing recipes. Are you are looking for something classic? Then try my garlic parm chicken wings. However if you want something more exotic, my tandoori chicken wings are good but I personally think my butter chicken wings are better. The are great as an appetizer, an even snack or even your main meal. You can always pair it with something like a Keto spinach soup or a Keto mushroom soup for a wholesome meal.
The processed Cheese & Cream
I often get questions about this 'processed' Indian cheese that we use in our recipes. It's similar to a cheddar but it's unique to India and it's got a distinct taste. The most common brands here are Amul and Britannia. If you can't find access to this cheese then cheddar is the next best thing. You can however experiment and use things like Montary jack or Gouda. If you can't get your hands on cream, hung curd or greek yogurt and even sour cream can be alternatives. Just in case you have an aversion to dairy then I guess you can just use the spices and you'll still have a very tasty chicken wing.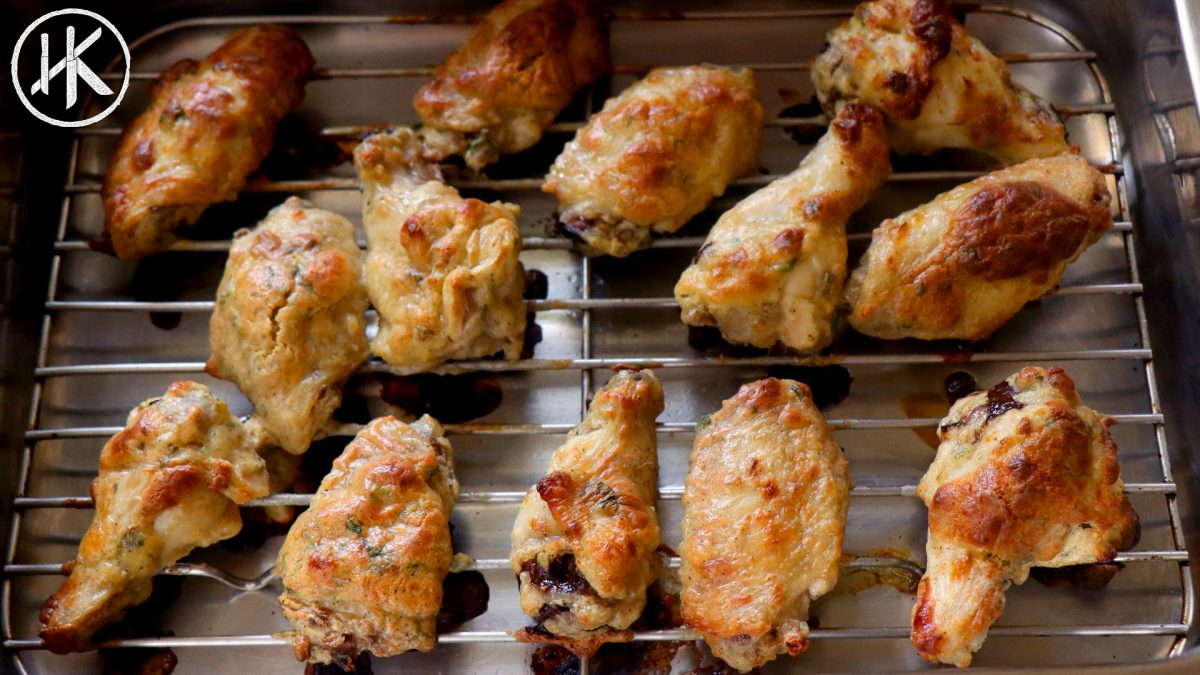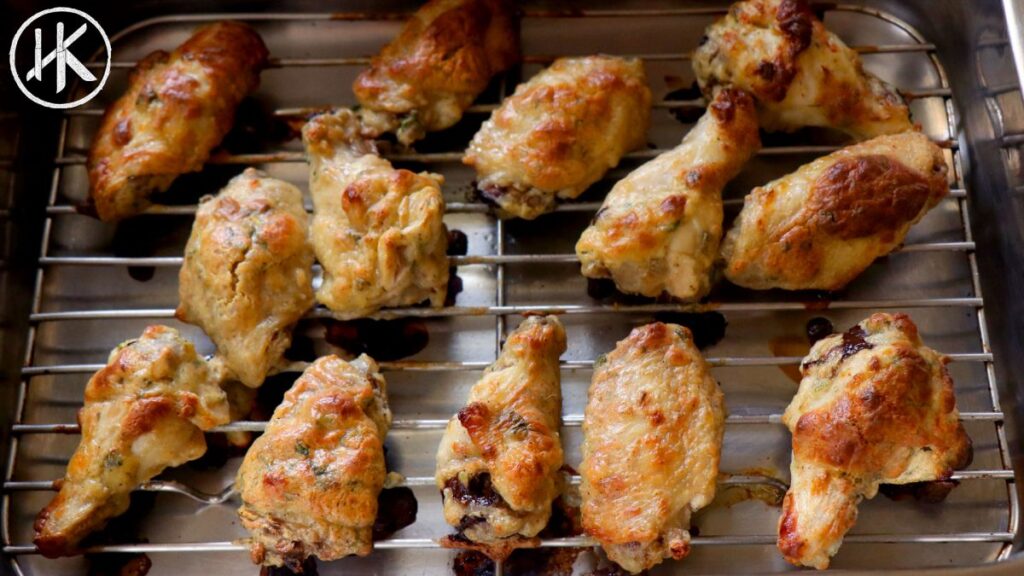 Check out the other collaborators and their Youtube channels

Nutrition Info (Per serving)
Calories: 206
Net Carbs: 1g
Carbs: 1g
Fat: 10g
Protein: 21g
Fiber: 0g
This recipe makes 4 servings. 1 Serving should be about 2 full wings. Get this recipe on myfitnesspal.
Keto Malai Chicken Wings
Delicious creamy and cheesy chicken wings
Instructions
Put the cheese in a bowl and mash it into a paste. Add in the cream and continue mashing till you have a nice smooth paste.

Add in the salt, pepper, cardamom powder, ginger garlic paste and cilantro and mix well to make the marinade.

Marinate the wings with this mixture for at least 1 hour, you can marinate it for longer if you want. The longer the better.

Place the marinated wings on a wire rack in a baking tray and bake at 220C for about 25-30 minutes till the wings are fully cooked and nice and browned on the outside.

Serve with some chutney