3 Ingredient Keto Ground Beef
Ground beef is cheap, healthy and perfect for Keto. Using just 3 ingredients I've whipped up this wholesome and comforting Keto ground beef recipe. I'm not sure what to call it because it's not got enough spices to be a chili. It's not got enough herbs to be a ragu or a Bolognese. However it's got enough flavour to be a full Keto meal. So give this recipe a try!
I made this recipe as part of my Keto for beginners series. My special 3 ingredient Keto meal plan.
What do you do with ground beef?
Where I live I'm eating lean ground buffalo meat which is pretty much the same as beef. We don't get many options when it comes to being able to choose the % of fat in the cut and stuff like that but if you have the option the world is your oyster.  I think 80-20 is the perfect balance of fat to lean meat. It has just enough flavour and just enough fat.
If you've got ground beef I have a couple of super recipes like my Keto chili con carne. My beef and broccoli recipe is to die for! And you can also make my Keto kheema using beef.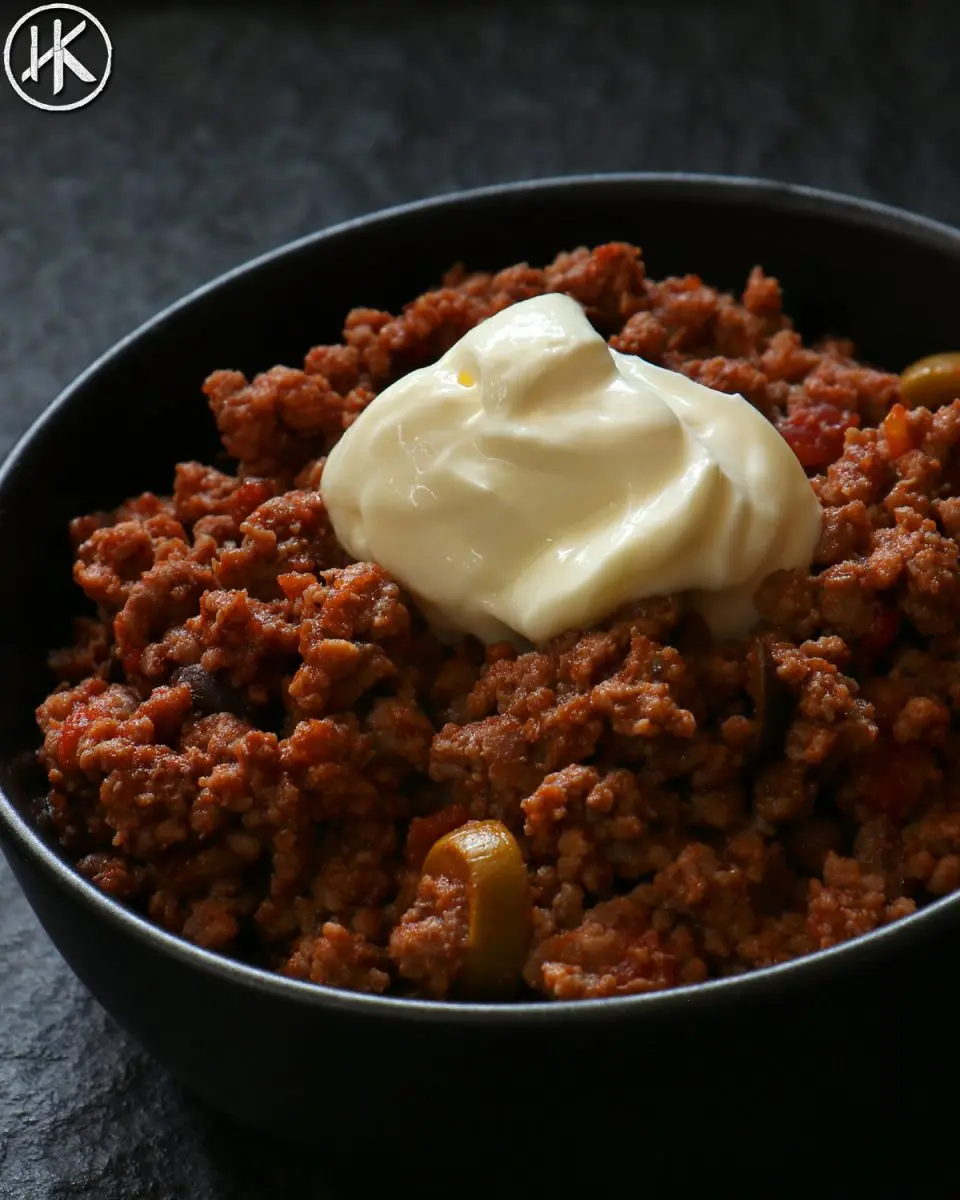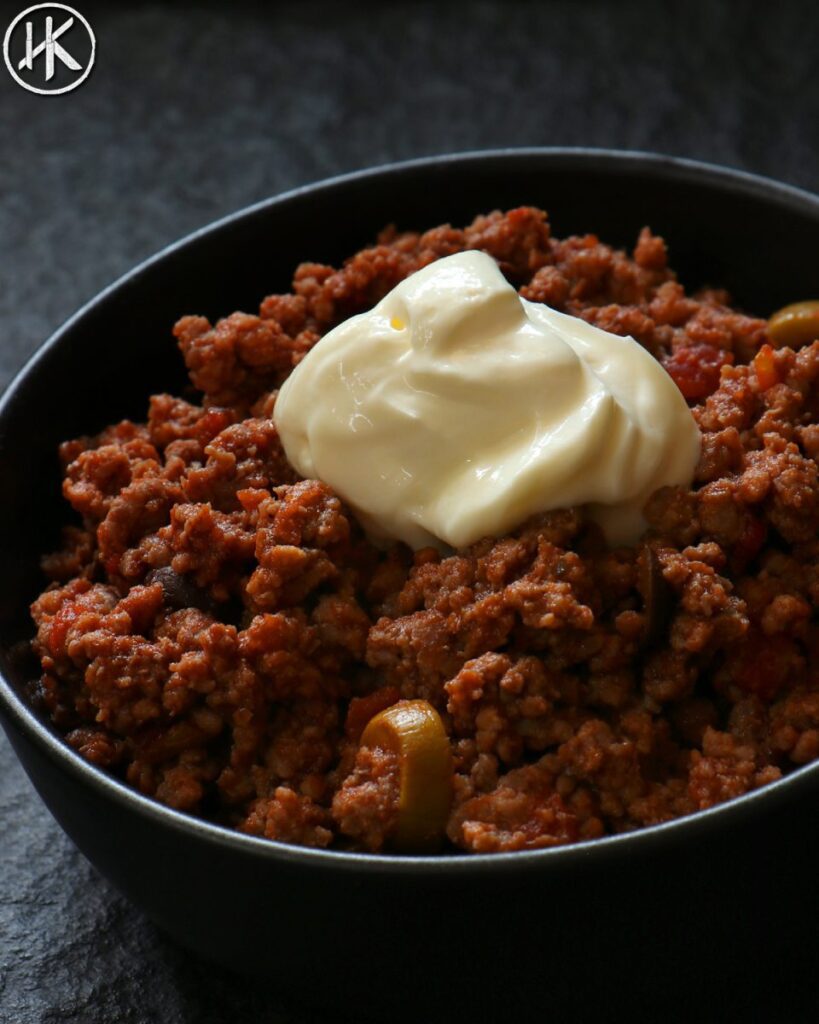 Nutrition Info (Per serving)
Calories: 376
Net Carbs: 1g
Carbs: 2g
Fat: 30g
Protein: 24g
Fiber: 1g
This recipe makes 4 servings. Get this recipe on myfitnesspal.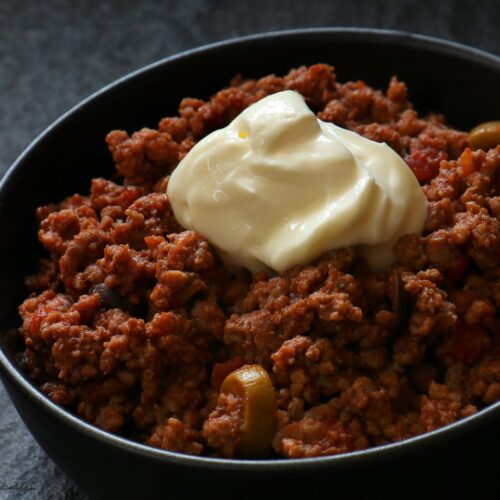 Keto Ground Beef Recipe
A super easy Keto ground beef recipe.
Ingredients
500

grams

Ground Beef

try and use 80/20

200

grams

HK's Keto Marinara Sauce

You can also buy store bought sauce

4

Tbsp

Sour Cream

1 Tbsp per serving

1

Tbsp

Avocado Oil

Salt & Pepper to taste
Instructions
Heat some avocado oil in a pan and once it's smoking hot add the ground beef and mix well. You want to break up big chunks of meat so you get small granules.

Season with salt and pepper and cook till the meat releases it's juices and those cook out. Once the meat starts getting some colour add the marinara sauce and cook for a couple of minutes.

Add water if you want it more soupy else cook out the liquid. Serve with a dollop of sour cream.