Instant Pot Chicken Breasts

What's a staple that you always have in your fridge?
For me, it's chicken breasts. Just plain, cooked chicken breasts that I can easily turn into a sandwich, or a salad or toss into a gravy. It's just one of those versatile basics that lends itself to any meal, any time of the day (or night, if you're a midnight snacker). I make a large batch of these Instant Pot chicken breasts every weekend so I can use them through the week. It's amazing the many, many meals I can turn out from one batch!
But a lot of people also don't like chicken breasts because they can be really hard to get right. If you give it an extra minute on the stove and you're left with this dry, chewy hunk of meat that's a good jaw workout and nothing else. These Instant Pot chicken breasts take the guesswork out of cooking it perfectly. As a result, you're guaranteed juicy breasts every time… which sounds wrong, but you know what I mean.
How can you use these Instant Pot chicken breasts?
Oh, let me count the ways. You could use it as the protein in a salad, you could make a quick sandwich mix, you could throw it into a simple stir fry, put together a fried rice, serve it with a bit of gravy – the options are endless. And I've got three easy recipes right here that use these chicken breasts, which you can modify in infinite ways.
For my chicken sandwich, I shred these breasts and toss it with a bit of mustard mayo and some spring onions greens for a bit of freshness. For instance, you could vary up the mayo dressing, add lettuce for crunch. You can toss in any herbs you like, maybe some cream cheese. If you add some cilantro and a green chilli pepper, you can turn it into a  Junglee Chicken Sandwich. Maybe toss it with barbecue sauce to make a quick pulled chicken sandwich – you see what I mean?
You could do exactly the same with the salad: dice up the breasts and throw it together with a dressing and veggies of your choice. Mine are lettuce, cherry tomatoes, pickled onions, olives, goat's cheese and a sherry vinegar dressing. What is your favourite veggie combo for a salad?
As for the easy chicken with gravy, it's as simple as making a roux, adding in some stock and throwing in my secret ingredient. What's that? Watch the video and find out (or scroll down to the recipe below).

What if you don't have an Instant Pot?
You don't need any specialised equipment to still get well-cooked chicken breasts. If you have one, you can cook these in a pressure cooker (let it go for one whistle). You could slow poach it like I did for my Junglee Chicken Sandwich. Or just pan fry them carefully, like I did in my 3-Ingredient Chicken Parm or my Chicken in Mustard Sauce or even my Keto Chicken Rice Bowl. And those are all great ways to use up these Instant Pot Chicken Breasts as well! Winner winner chicken dinner! And lunch. And breakfast. Also possibly snacks.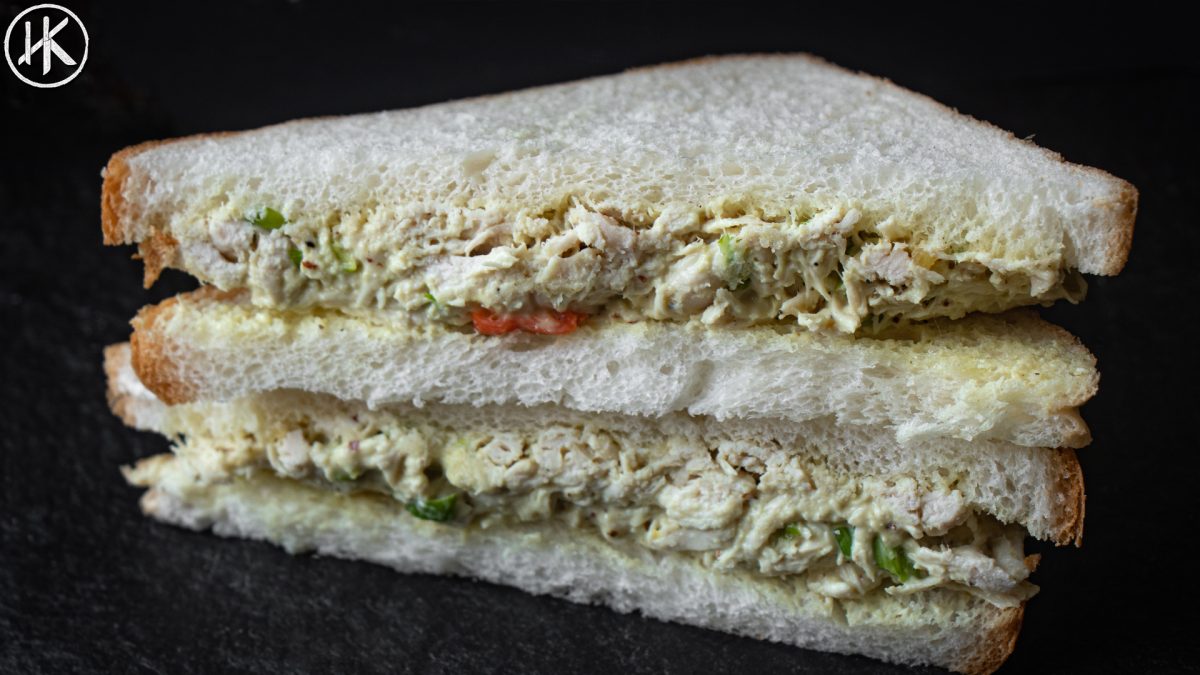 A few tips & tricks
When you make the chicken breasts from frozen, try and separate the chicken breasts. It's not essential but it can help to get a more even cook. One of the other things I love to do is UNDERCOOK my chicken breast. Yes you heard that right and NO it's not dangerous. Why do I do this? I ONLY do this when I am making it for meal prep. This is because chicken breast once cooked and put in the fridge will dry out a bit and then when you microwave or heat it up again it cooks more. To avoid this I undercook my chicken by 1-2 minutes and then when I remove them to use it I microwave it for 1minute and I get a perfectly warmed up and juicy chicken breast.
I used to especially do this for my Chicken Rice Meal prep. I know a lot of people are concerned and worried about raw meat and all that but I honestly don't mind living dangerously.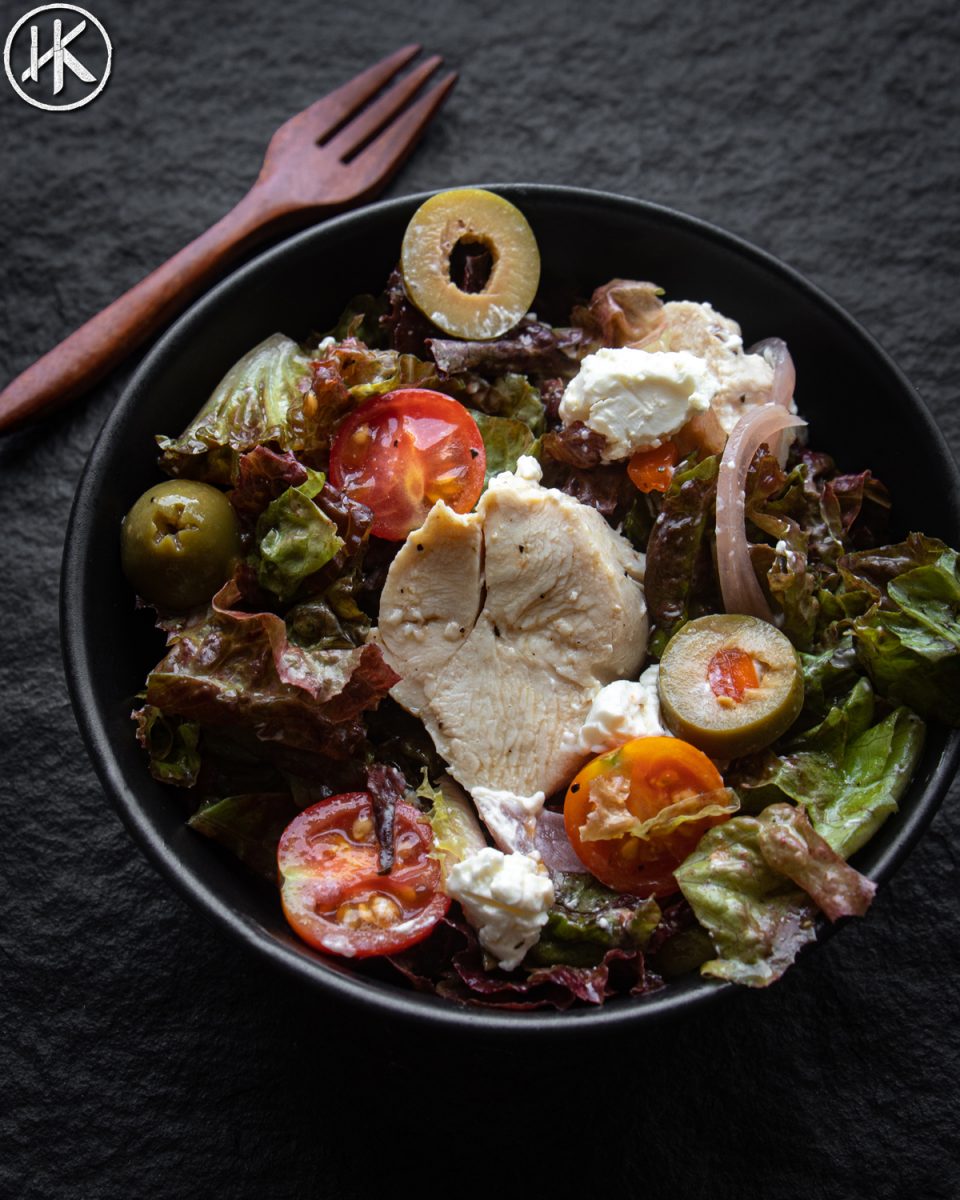 Nutrition Info
100grams of chicken breast, meat only has 165 calories, 3.6g of fat, 0 carbs and 31g of protein. Which would explain why it's one of the most preferred protein sources for muscle building. To make your meals more filling ensure that you use a good amount of chicken. Whether it's a salad or a sandwich, be generous.
Instant Pot Chicken Breasts
Make up a big batch of these perfectly-cooked Instant Pot chicken breasts to turn them into easy meals through the week
Ingredients
For the chicken breasts
450

gram

Skinless Chicken breasts

(approx 3 breasts)

Salt

for seasoning

1

cup

Water
For the chicken sandwich
1

Chicken Breast

cooked and shredded

1

tsp

Spring Onion Greens

chopped

1

Tbsp

Mustard Mayo

otherwise use 1tbsp mayo + 1 tsp mustard

1

tsp

Pickled Peppers

or pickles of your choice

2

slices

Sandwich Bread

or bread of your choice
For the chicken salad
2

tbsp

Extra Virgin Olive Oil

1

tsp

Sherry Vinegar

Salt

a pinch

Pepper

a pinch

Lettuce

of your choice, I used lollo rosso

50

grams

Cherry Tomatoes

halved

20

grams

Green Olives

sliced

20

grams

Pickled Onions

1

Chicken Breast

sliced

50

grams

Goat's cheese
For the chicken and gravy
2

tbsp

Butter

1

tsp

olive oil

2

tbsp

All purpose flour

2

cups

Chicken stock

from cooking the chicken breast

1

tsp

Soy Sauce

1

Chicken Breast
Instructions
To cook the chicken breasts
Season one side of your chicken breasts with a pinch of salt. I like to use skinless breast so I'm not left with soggy skin.

In the Instant Pot, pour a cup of water, then set the trivet that came with the pot inside it. Season the water with another pinch of salt.

Lay the chicken breasts on the trivet salted side down, then sprinkle a bit more salt on the unsalted side.

Get the lid of the instant pot on, turn the pressure knob to the "sealing" position and cook it on the High Pressure setting for 6 minutes.

One the chicken is done and the Instant Pot beeps, set a separate timer for 10 minutes. When the timer is done, release the pressure from the Instant Pot by turning the pressure knob to the "venting" position and let out all the steam.

Pop the lid and take out your perfectly done chicken breasts. The cooking time remains the same even if you add more chicken breasts to the pot.

Strain the liquid from the pot and you've got yourself some ready chicken stock.

If you're cooking the chicken directly from frozen, place the chicken in the water without the trivet. Pop the lid on and cook the chicken for 10 minutes as above.

When the chicken is done, set another timer for 10 minutes and release the pressure manually by turning the knob to "venting".

Strain the stock for use later, but this time salt the stock as we didn't add any earlier.
For the chicken sandwich
Shred one chicken breast in a bowl. You can use a fork or just shred it with your hands.

Season the shredded chicken breast with a pinch of salt and black pepper.

Add in the mustard-mayo (just a simple mix of mustard and mayonnaise combined) and finely chopped spring onion greens. Also add in a few pickled chillies, or pickles of your choice. Give it all a good mix. Our chicken mix is ready.

To assemble the sandwich, pick two slices of any bread you like – I prefer white bread to let the chicken flavour shine. Lay on a thick layer of that chicken mix, top with another slice and your sandwich is ready. Slice diagonally and serve for extra style points.
For the chicken salad
In a small bowl, add a tablespoon of olive oil and a little more than a teaspoon of sherry vinegar. Season with a pinch of salt and pepper and give it a good mix till it comes together. Our salad dressing is done.

In a large bowl, add some shredded lettuce. Add a cup of cherry tomatoes, pickled red onions (or raw if you prefer), and sliced green olives.

Cut one of the chicken breasts crossways, so you have inch-thick slices. Add this to the bowl with the veggies.

Pour the dressing over the chicken and veggies and toss well to coat it evenly. Finish off the salad with some fresh cheese of your choice (I'm using goat's cheese).
For the chicken and gravy
Turn the instant pot on to the "saute" function.

Add in a knob of butter and let it melt, then add a pinch of salt and pepper. Add a splash of olive oil to keep the butter from burning.

Add the chicken breast to the Instant Pot and give it a good sear on all sides. You just want to brown the outsides a bit, not cook it further, so just give it 30 seconds on each side. Take the chicken out and keep aside.

Turn the saute setting to low on the instant pot. Add two tablespoons of flour to the instant pot and whisk that in with the butter and olive oil. Let it cook for a minute while stirring continuously.

Now whisk in the chicken stock that we made earlier, one tablespoon at a time, to ensure we don't get a lumpy gravy. Once it's all in, let it cook for about two minutes and thicken up.

Now to whisk in our secret ingredient, the soy sauce. The gives the gravy some umami and transforms it from sickly beige to glossy brown.

Taste and adjust for salt and our gravy is ready. Pour the gravy over a chicken breast, serve with a side of veggies or rice if you're not on keto. Don't forget to be generous with the sauce!