3 Ingredient Chicken Parmesan
Keto Chicken Parmesan
Chicken Parmesan, succulent moist chicken slathered in marinara sauce and topped with cheese and baked till the cheese is all melty and gooey!!! Sounds perfect? That's because it is. Even those this Keto chicken Parmesan has no parmesan cheese I guarantee that you will not even notice. You will wolf down this easy Keto dinner recipe that's only 3 ingredients. So tuck in!!!
But where is the Parmesan?
Given that this was a 3 ingredient recipe I picked the mozzarella over the Parmesan cheese. But since you might not be restricted by the ingredient limit since you aren't doing it for a Youtube video you can add it. I'd say coat the chicken in the Parmesan to give it a good crust. In fact I did a PROPER Keto chicken parm a while back which is a bit more of an elaborate recipe. So check that out.
If you are vegetarian eggplant is the perfect substitute for chicken. Or even if you just want more veggies in your diet try this with eggplant instead of chickens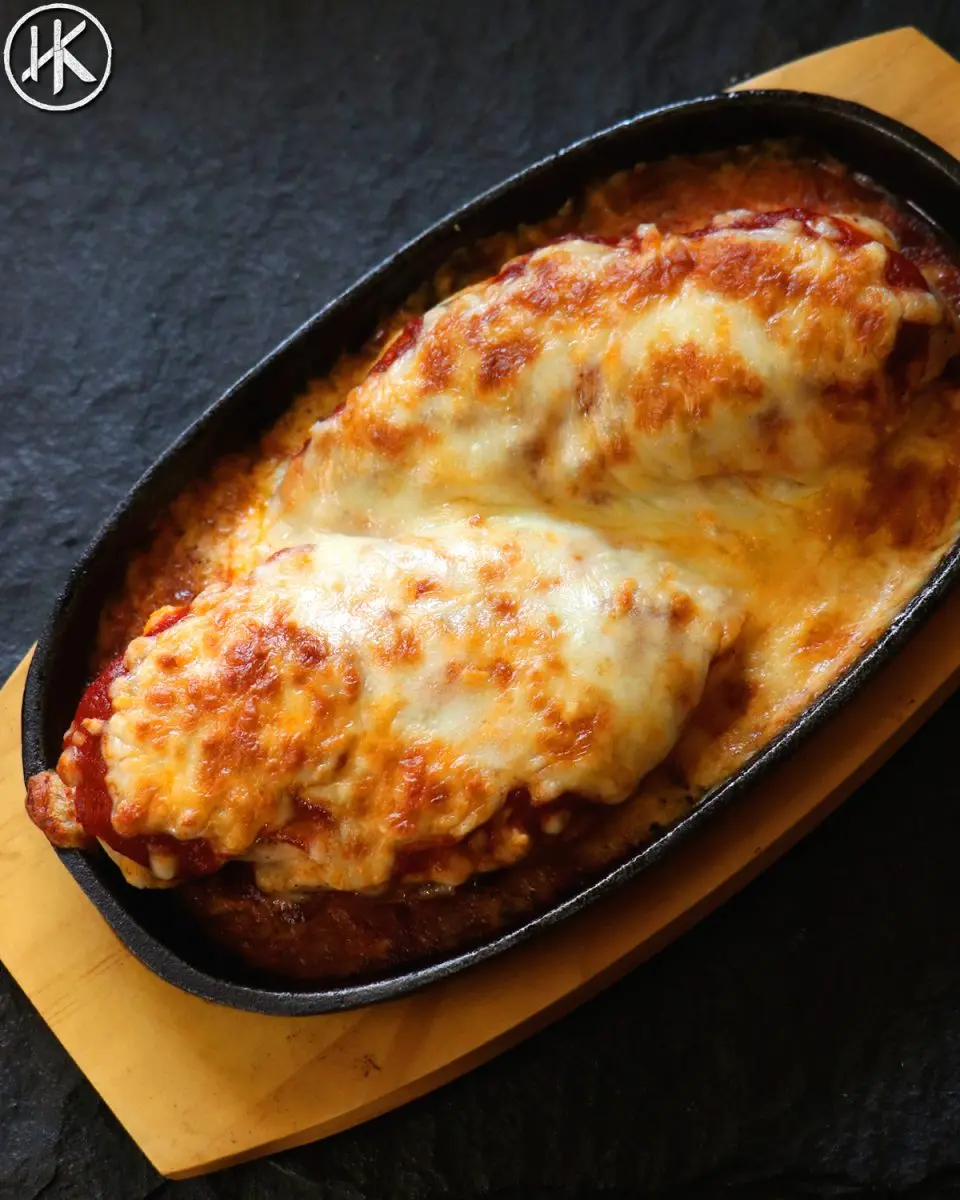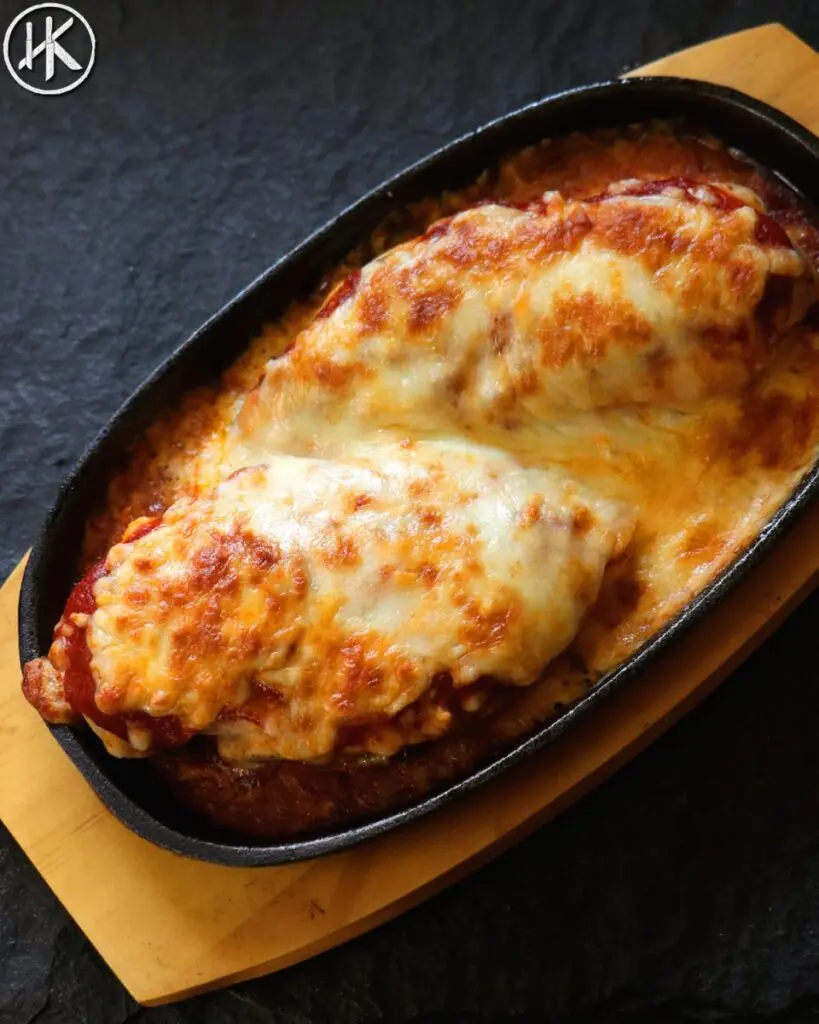 Nutrition Info (Per serving)
Calories: 389
Net Carbs: 1g
Carbs: 2g
Fat: 23g
Protein: 44g
Fiber: 1g
This recipe makes 2 servings. Get this recipe on myfitnesspal. Macros calculated using 150g raw weight for each chicken breast without skin or bone. You can use chicken with skin or chicken leg meat for a higher fat ratio. Also used the HK's marinara sauce recipe for the macros so if you use a store bought sauce the carbs might be 1 or 2g more and the fat a few g less depending on the brand. But this is enough to give you an idea.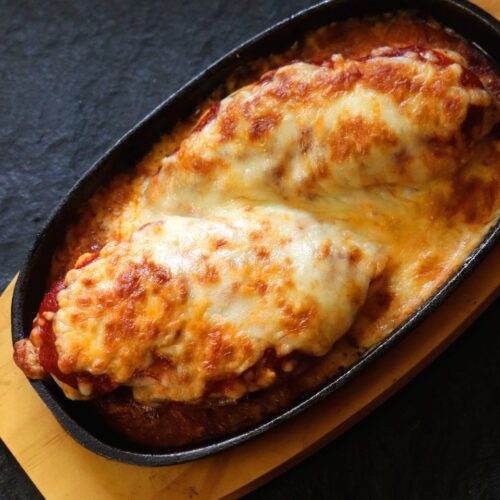 3 Ingredient Chicken Parmesan
Easy Chicken Parmesan, just 3 ingredients and Keto friendly.
Ingredients
2

Skinless Boneless Chicken Breasts

100

grams

HK's Keto Marinara Sauce

Get my recipe

50

grams

Shredded Mozzarella Cheese

1

Tbsp

olive oil

Salt & Pepper to taste
Instructions
Season your chicken breasts with salt and pepper.

Get a pan on a medium heat and add about 1 tbsp olive oil.

Once the oil has heated up add the chicken and cook for about 3-4 minutes on each side till done.

Remove and let them rest.

In an oven proof fish add half the marinara sauce and then place the chicken breasts on top of that. Pour in any resting juices from the chicken.

Top the chicken with the remainder of the sauce and then the cheese.

Put in the oven with the broiler setting to melt and brown the cheese.

Once done remove and serve. This recipe makes 2 servings.