3 Ingredient Chicken in Mustard Sauce
Dinner in a jiffy!
With my 3 ingredient chicken in mustard sauce, dinner is ready in a jiffy! I love eating an elaborate dinner but I don't always enjoy making it as much. This meal feels like it took work but in reality it's just a few minutes of cooking. Chicken, mustard and heavy cream. Could it get any easier? I don't think so.
This meal is part of my 3 Ingredient Keto meal plan for beginners.
Chicken in Mustard Sauce
Why restrict yourself to mustard? This recipe is super easy to adapt to whatever you have lying around in your house actually. Got some of my left over Keto pesto maybe? Throw that in for a delicious creamy pesto sauce. Maybe you have some of my marinara sauce lying around? That will make a rich and creamy tomato sauce. The world is your oyster!!!
You can also use chicken breast instead or even pork chops. Just remember to pick a quick cooking cut of meat. This sauce will pair well with any protein to be honest. It's actually great for steak even. Add some freshly crushed pepper and you've got a steak au piovre (steak in pepper sauce). Play around with it and share your ideas with me.
You can use wholegrain, Dijon or even your standard yellow mustard. Heavy cream can be replaced by coconut cream if you want to make it dairy free. You could also just use sour cream and in the worst case scenario skip the cream and just make the sauce using mustard and water.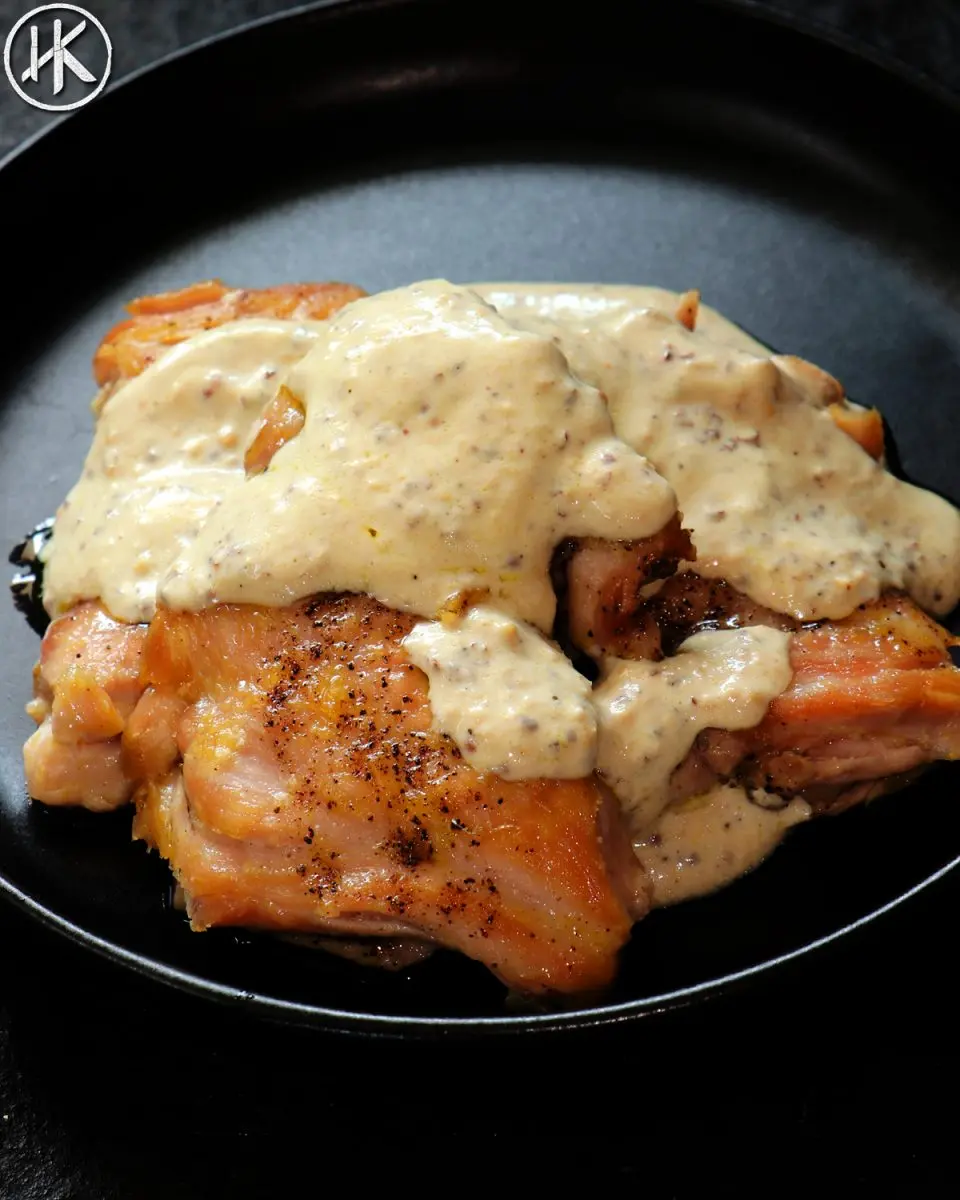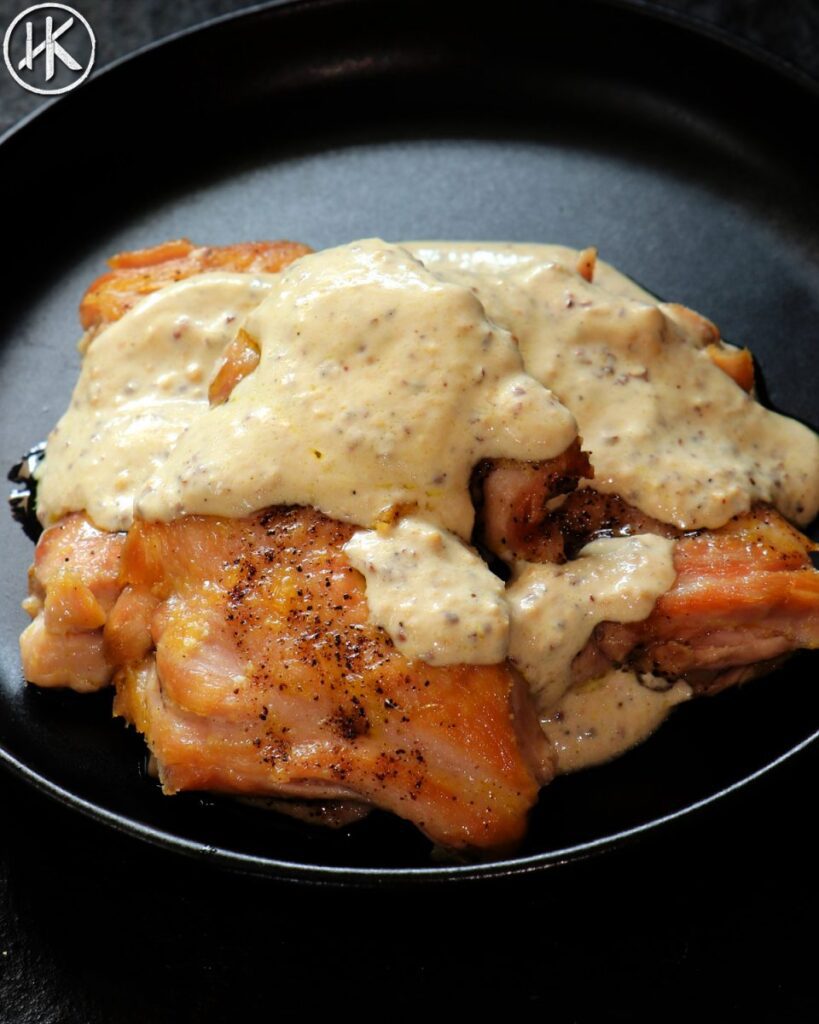 Nutrition Info (Per serving)
Calories: 398
Net Carbs: 2g
Carbs: 2g
Fat: 29g
Protein: 31g
Fiber: 0g
This recipe makes 2 servings. Get this recipe on myfitnesspal.
3 Ingredient Chicken in Mustard Sauce
A super easy recipe for a chicken in mustard sauce
Ingredients
250

grams

Boneless & Skinless Chicken Thighs

1

Tbsp

Mustard

100

ml

Heavy Whipping Cream

1

Tbsp

Avocado Oil

salt and pepper to taste
Instructions
Season the chicken with salt and pepper on both sides. Make sure it's at room temp so it cooks properly.

Heat the oil in your pan and then when hot add the chicken and pan fry for about 3-4 min on each side. Once cooked remove from the pan and deglaze the pan with water (about 30ml or so) and then add in the mustard and mix everything well.

Finally add in the heavy cream and also the resting juices from the chicken and cook for 1-2 minutes. Taste your sauce for seasoning and season accordingly. That's it's your sauce is done. Serve the chicken and pour the sauce over.