Keto Cheese Crackers
Cheese crisps, Keto crackers, cheese crackers, it doesn't matter what you call them. These are the quickest and easiest Keto snack to make. Sure, you could just eat a piece of cheese but where's the fun, or crunch, in that? I had some aged goat's cheese at home along with my favourite mature cheddar from the UK. So I decided to make crackers out of these. Anyway, enough jibber jabber. Check it out!
Can I bake my Cheese Crisps?
Yes you can! It would probably take a few minutes at around 170-180C in the oven. I've just found it much more convenient to pan fry them. I'm a bit strange that way, cooking on the stove is more convenient for me than the oven. I believe these can be made in the microwave as well. Or so I'm told. If you have a particular way you like to cook these please leave a comment. Share your method with us as well.
Because really this is more method than recipe. You can play around with the flavours and each cheese will be unique as well. Imagine a blue cheese cracker? Or maybe one made with brie?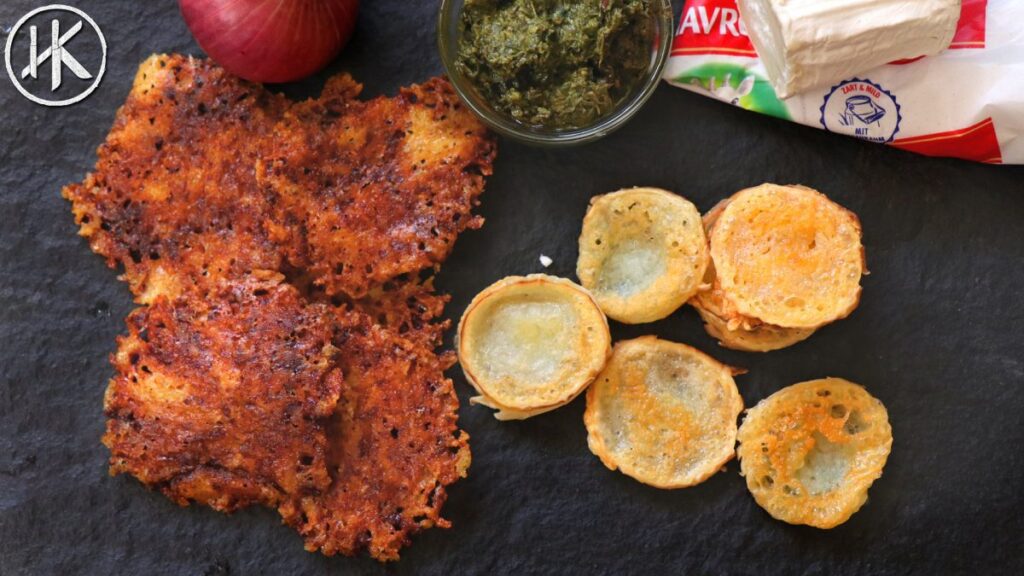 Wha are the macros?
Just look at the back of your cheese packet. I mean it's literally just cheese. So depending on the label and how much you use, those are the macros. So if you use 50grams of cheddar to make 5 crackers then it's 10g of cheese per cracker. It's pretty simple really. Hopefully you've figured it out.
More Keto snack recipes
I've got a couple more Keto snacks that you might enjoy
Cheese Crisps
Low carb/Keto friendly snacks
Ingredients
50

grams

Hard Goat's Cheese

50

grams

Mature Cheddar

1/2

Tsp

Onion Powder
Instructions
Slice the goats cheese in 5 each rounds of 10g each.

Place on a cold pan and turn on the heat to medium-low and let the pan come to temperature. The cheese will start to melt and render out some fat and start frying itself. Once crispy and golden on one side, flip over.

Let the cheese cook on the other side till nice and golden and then remove from the pan and enjoy with your favourite dip.

Grate the cheddar cheese in a plate and add in the onion powder and mix well.

Divide the mixture into 5 parts and spoon each onto a cold pan.

Turn on the heat and let the cheese melt and start frying in it's own oils.

Once golden and crispy on one side flip over and cook till crispy on the second side and then serve.