Another quick vegetarian Keto snack
Paneer is the go to protein source for most vegetarians on the Keto diet. It's an Indian farmer's cheese, if you have never eaten it, you're missing out. If you live somewhere in the world where you can't find it, use our recipe and make it yourself. It's pretty easy and definitely worth the effort. It works really well in curries like palak paneer and also Indian Chinese dishes like chilly paneer. For today's Keto snack I'm using my trusty lemon pepper seasoning and a good dose of olive oil to cook the paneer in. Made in 5 minutes and perfect to fill you up.
The origins of lemon pepper in my life
Like most Indian people I have relatives who live in the USA. It was only natural that many food items made their way to India from the USA on various family trips. One of the regular ones in our house was 'lemon pepper' seasoning which I grew up eating as a kid. I've always eaten lemon pepper chicken and always with a cheese sauce to go with it. When I was thinking of vegetarian Keto options the first thing that came to my mind was lemon pepper paneer. However for a keto snack it made sense to just make a simple pan fried version. You can always go ahead and make that cheese sauce and turn this into a meal, or better stick make a dry lemon pepper chicken like this as keto snack.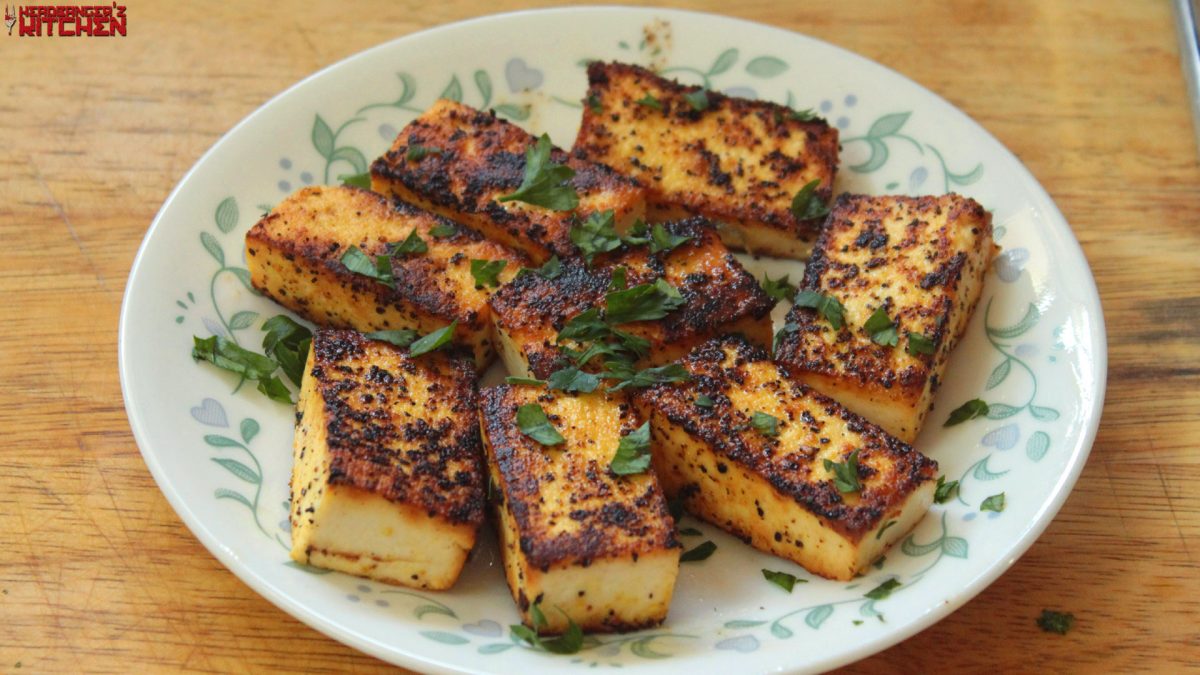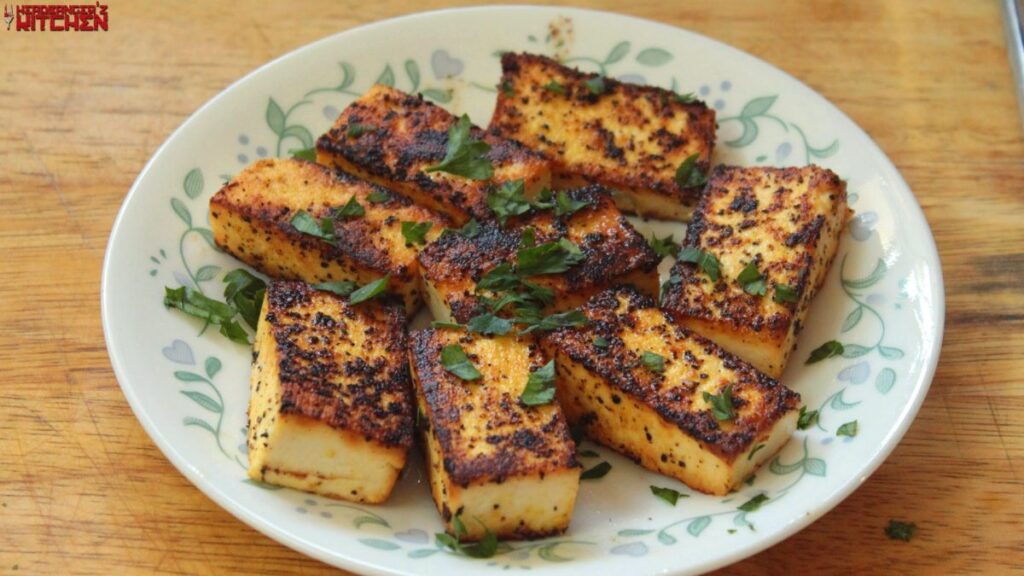 Nutrition Info (Per serving)
Calories: 510
Net Carbs: 2g
Carbs: 2g
Fat: 44g
Protein: 28g
Fiber: 0g
This recipe makes 1 serving. Get this recipe on myfitnesspal.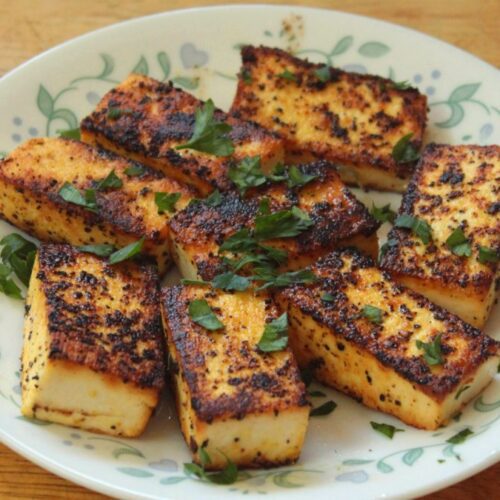 Keto Lemon Pepper Paneer
A quick and easy keto vegetarian snack
Instructions
Cut the paneer into cubes and spray with olive oil on both sides

Season with lemon pepper seasoning

Pan fry till golden brown

Garnish with parsley and serve