Keto Fathead Crackers & Baba Ganoush
It's crispy and delicious and made without egg
I recently discovered the wonders of a well cooked eggplant and Baba Ganoush is an incredible way to use eggplant. This delicious spread is the perfect keto snack and along with these awesome and super easy to make Keto Fathead Crackers. What I can imagine most people jumping for joy about is the fact that the crackers use no egg for binding. The cheese itself is what crisps up and holds everything together. The Baba ganoush itself is full of flavour and honestly I could eat it as is. Either way this will be your perfect Keto snack and it's great when entertaining people as well. Enjoy!
It's like hummus with eggplant
Speaking of hummus, do you miss it on the Keto diet? Well I got you covered with this kick ass Keto Hummus recipe.  If you look at the recipes of both dishes they are pretty much the same apart from the chick pea and the egg plant difference. I wonder what other veggies we can use to create more amazing dips like this. Leave me your suggestions. If you need some more eggplant recipes I got a lovely eggplant parm and an eggplant involtini which I would recommend you try.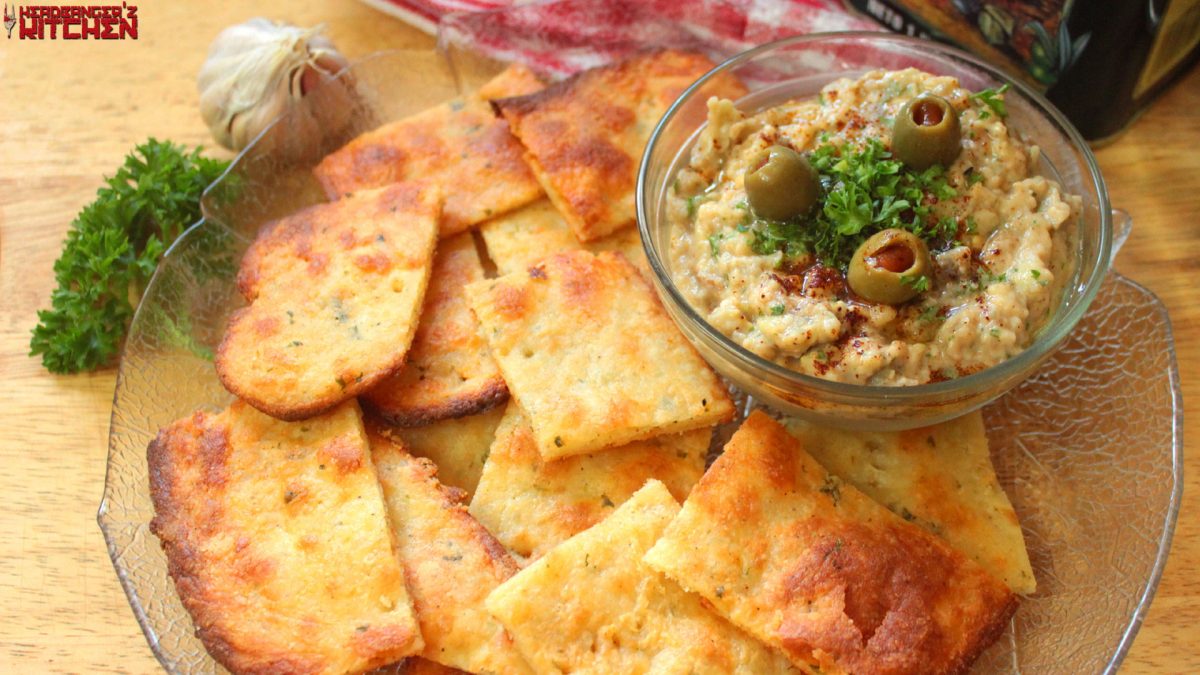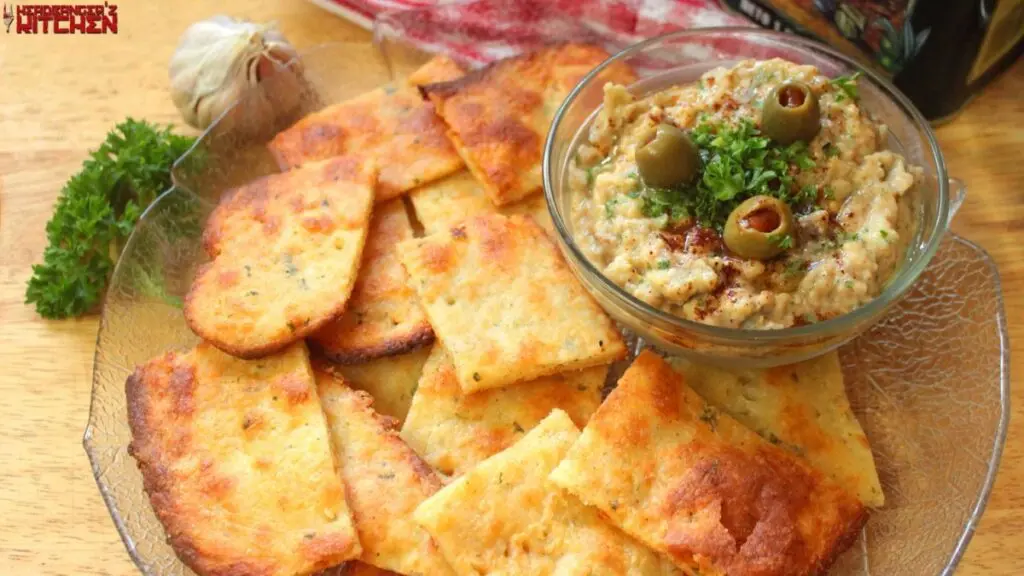 Nutrition Info For Baba Ganoush (Per serving)
Calories: 95
Net Carbs: 4g
Carbs: 6g
Fat: 7g
Protein: 2g
Fiber: 2g
This recipe makes 8 servings. 1 Serving = 70grams approx . Get this recipe on myfitnesspal.
Nutrition Info For Fathead Crackers (Per serving)
Calories: 88
Net Carbs: 1g
Carbs: 2g
Fat: 8g
Protein: 4g
Fiber: 1g
This recipe makes 8 servings. 1 Serving = 1 Cracker. Get this recipe on myfitnesspal.
Baba Ganoush & Keto Fathead Crackers (Eggless)
A delicious keto snack
Instructions
For Baba Ganoush
Roast the eggplant on the stove and peel the skin once cooked

Roughly chop the roasted eggplant and mix with the tahini and spices

Drizzle with olive oil

Serve
For Fathead Crackers
Microwave the mozarellla and cream cheese for 1 minute

Add the salt, pepper and parsley and mix well

Add in the almond flour and form a dough

Using 2 sheets of parchment paper roll the dough nice and thin

Bake for 10 minutes at 200C or till golden brown.

Allow to cook on a baking rack and then cut and serve hot.