5 Ingredient Keto Chicken Alfredo
What's a chicken Alfredo?
Chicken Alfredo is basically a spin off from Fettuccine Alfredo. This is basically pasta tossed with butter and cheese which forms a creamy sauce. I think somewhere down the line Alfredo just because 'white sauce' pasta. And of course then came the variants and noodling around with the basic idea and somewhere chicken Alfredo is born. Even if this is not the real deal that's okay. It's a delicious dish and something that was easy to whip up and whip down to just 5 ingredients.
So cook this up on any day of the week in less than 15 minutes and you've got a meal set for you!
But I don't like mushrooms!
Well that's okay because while this is quite bold with the mushroom flavour you can skip it. I think even with just the garlic and cream and butter it will be delicious. You can also add cheese in the mix to really amp things up. What is also great is that you can just make a side of broccoli or asparagus with it for a complete meal. Just pour this Alfredo sauce over your vegetables.
Now if you like Italian food I would urge you to try some of my other Keto Italian recipes. I've got a killer Keto eggplant involtini recipe if you enjoy vegetarian fare and also a delicious chicken parmesan.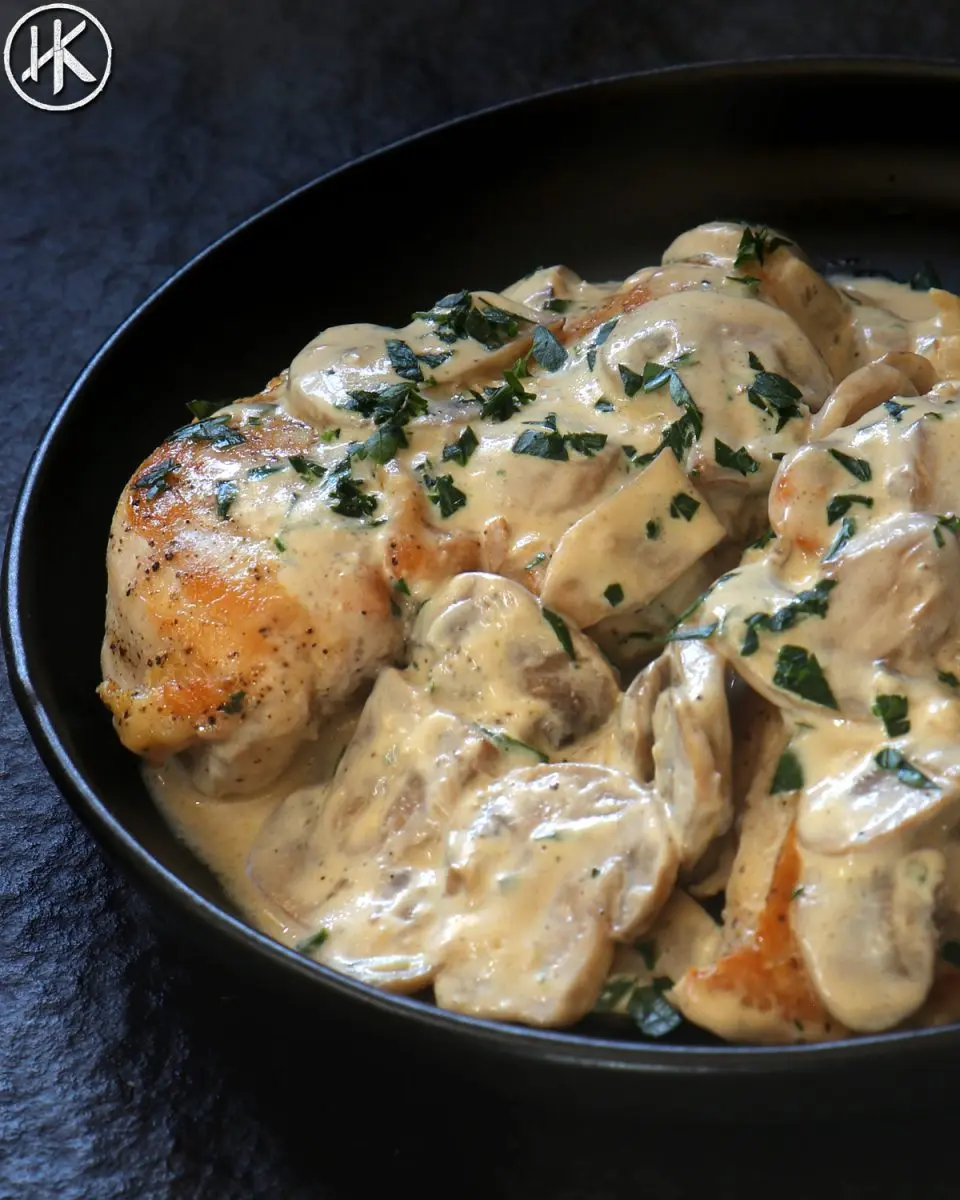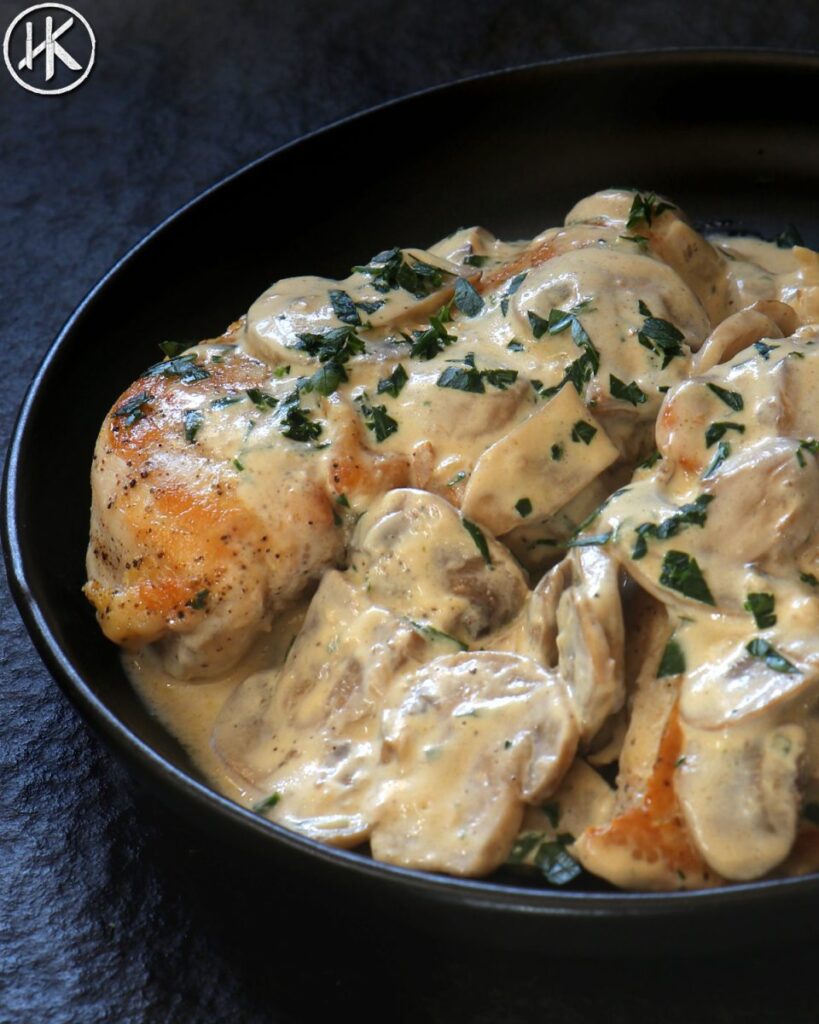 Nutrition Info (Per serving)
Calories: 450
Net Carbs: 3g
Carbs: 3g
Fat: 26g
Protein: 48g
Fiber: 0g
This recipe makes 3 servings. Get this recipe on myfitnesspal.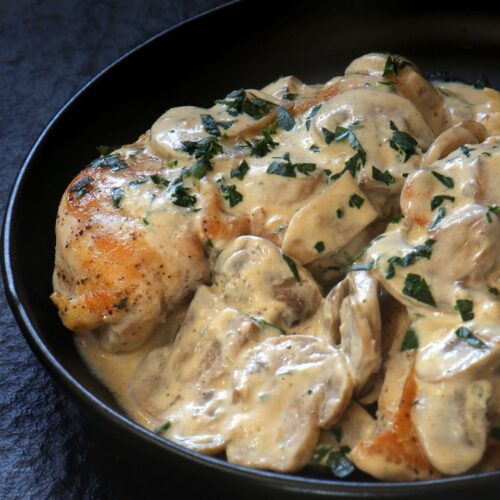 5 Ingredient Chicken Alfredo
Simple and easy Keto meal
Ingredients
450

grams

Chicken breasts

This should be about 3 full breasts

100

grams

Mushrooms

10

grams

garlic

100

ml

Heavy Cream

5

grams

Parsley

Salt & Pepper to taste

1

Tbsp

Avocado Oil

1

Tbsp

Butter
Instructions
Season the chicken with salt and pepper on both sides. Slice the mushrooms and finely chop the parsley.

Heat the avocado oil in a pan and once the oil is nice and hot add the chicken in the pan and cook for about 3-4 minutes of each side till it's got a nice sear and cooked all the way through.

In the same pan add the butter and sautee the garlic till golden brown. Then add the mushrooms, season with salt and pepper and give it a good mix. Add about a tablespoon or two of water to help deglaze the pan.

Cook for about 3-4 mintues till the mushrooms release their water and the liquid in the pan starts to reduce. Add in the heavy cream and mix well.

Place the chicken back in the pan and garnish with fresh parsley. Turn off the heat and mix the chicken well with the sauce.

Serve yourself some chicken and sauce.