Big Mac Salad (Keto/Low Carb)
I hate McDonalds but I'll eat this Big Mac Salad
I can't remember the last time I ate a Big Mac but when I saw this Big Mac Salad on Instagram, I was sold. Those who follow me for some time will know I despise most fast food restaurants. Not only for most of their unethical business practices and lack of accountability but also their food tastes like #$@#$@. I've someone who has always prided myself in cooking wholesome food. I like to visit restaurants that make great tasting food.
But I get it, fast food is cheap. Not everyone can afford good food. It's one of the biggest failings of modern society if you ask me. None the less the Big Mac is a favourite of a lot of folks and when I saw the viral food video I was inspired to make my own fresh and delicious one at home. So here we are. Of course it's Keto friendly and low carb.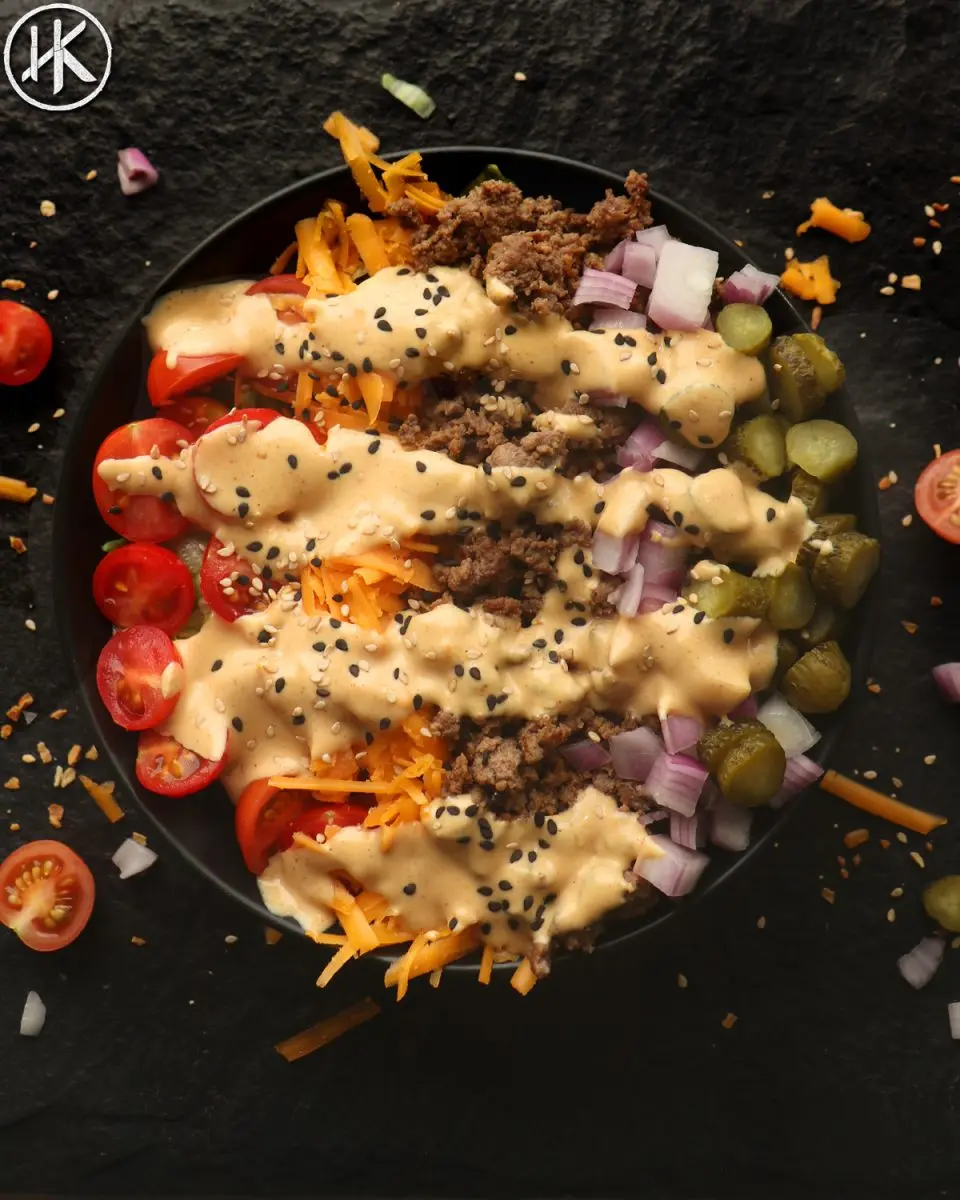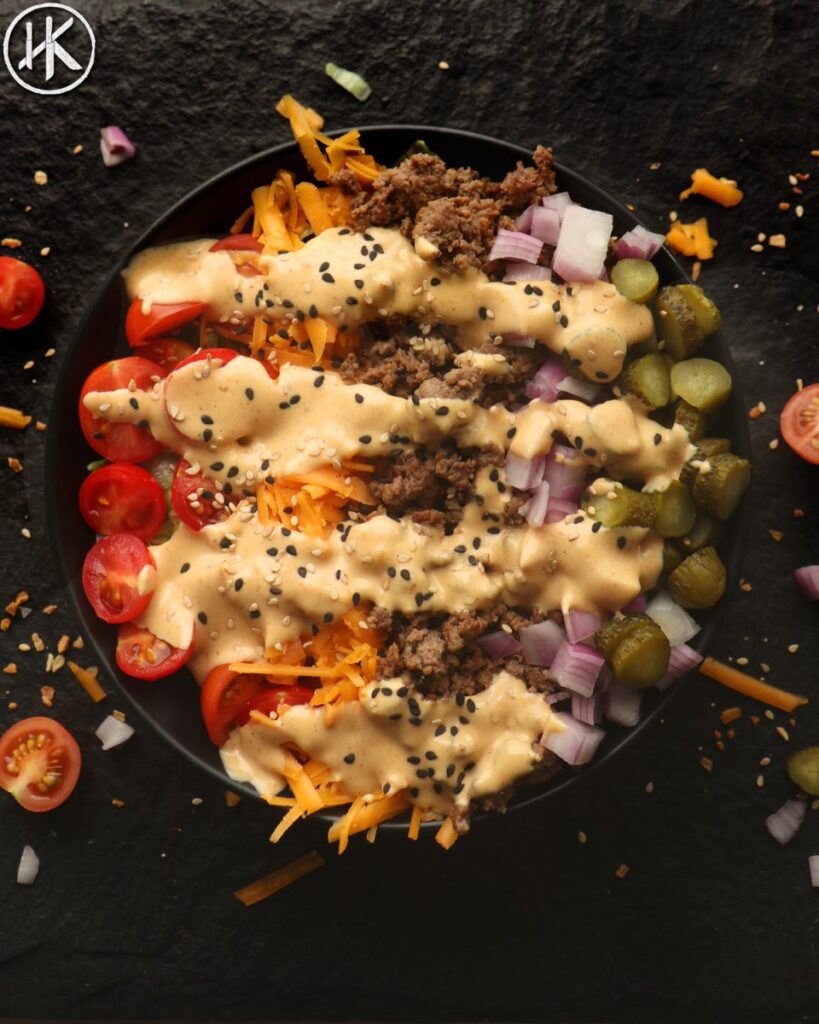 Nutrition Info (Big Mac Sauce Only) Per Serving
Calories: 63
Net Carbs: 1g
Carbs: 1g
Fat: 6g
Protein: 0g
Fiber: 0g
This recipe makes 7 servings. Each serving is approx 15grams. Get the recipe on myfitnesspal.
Nutrition Info for the big mac salad
For the salad just weigh out each component as you serve yourself. Then individually log it into your tracker. If you want less cheese or more tomato or less onion and more pickle. You can tweak it to your liking. For the ground beef as well there really isn't much calculation you can use a generic listing. For example. I had lean beef and I used beef fat. So I'd just log 80-20 beef. Similarly if you have an 80-20 grind or 70-30 then you don't need to add any extra fat when cooking the beef.
Big Mac Salad (Keto/Low Carb)