#MealPrepMonday – 1200 Calorie Keto Meal Plan #2
Keto meal plan #2
Welcome to episode 2 of my #mealprepmonday series where I pretty much give you a Keto meal plan for free. If you missed last week's meal plan, check it out here. This week we're changing things up a bit but still keeping them fairly similar to last time. Hopefully you are starting to get meal plan ideas of your own as well.
Before you take on this plan I would strongly recommend that you watch my Keto 101 series on Youtube and understand Keto. Learn how to calculate your macros, understand calorie logging and just get well acquainted with Keto.
Cooking the dinner
When planning the dinner meal you can easily prep this for multiple meals. You will just double or tripple the sauce recipe as you see fit. For the chicken I would weigh it out 'raw' rather than cooked. The spinach has to be weighed out raw as well especially because it will wilt down to a much smaller amount. What I realize I haven't added is the cooking fat. So use a small amount of olive oil/bacon fat/butter or ghee to fry the chicken. You can add that manually to the day's calories. I guess it might add about 50 calories more. Going up or down by about 100 calories is no big deal. I feel it's more important to be 'less stressed' than anything else. You can fry up as many chicken breasts and batches of spinach that you need and just portion everything  as you need for the week. Enjoy!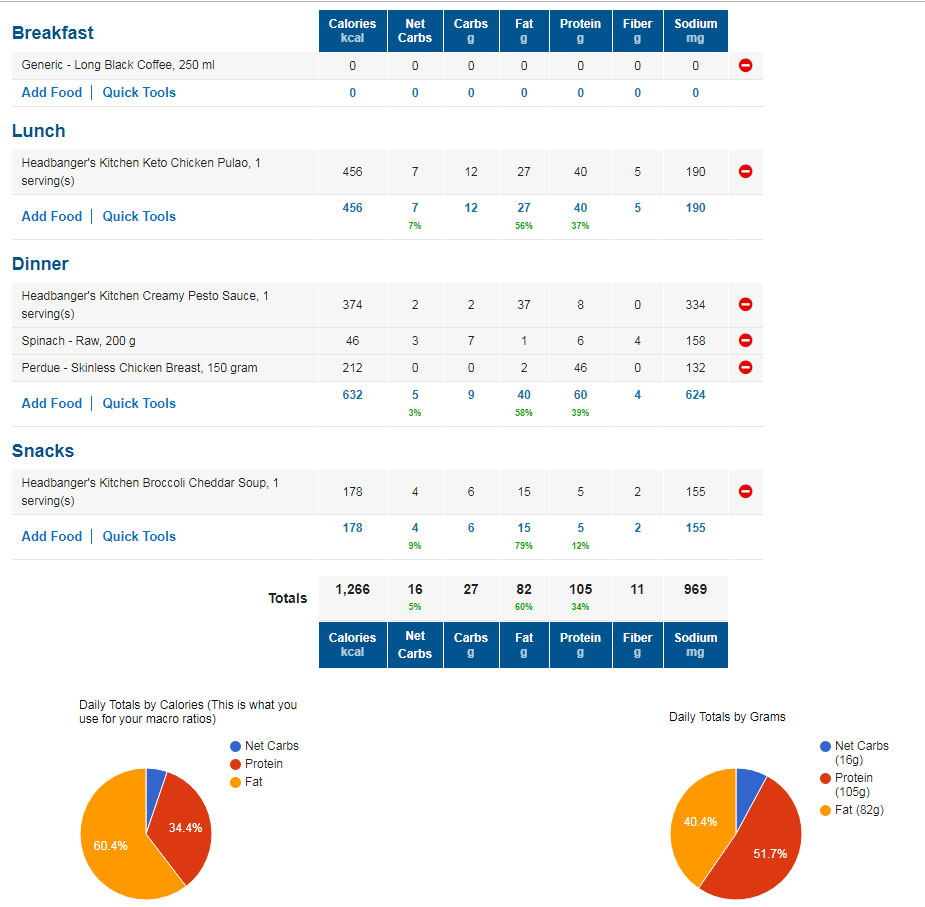 Easy links to the recipes