The flavours of Basil, Tomato and Mozzarella
It seems that vegetarians are often confused about what to eat on Keto. It seems the choice of protein is extremely limited and the only thing people think of is paneer and eggs. Snacking on Keto seems to be another rather large problem. Here is my video for easy vegetarian keto snacks that can be whipped up in a matter of minutes.The first one I have is a refreshing Caprese Salad. While the original is simple slices of tomato, mozzarella and fresh basil leaves, I'm amping this up a little bit. I'm using the HK's Keto basil pesto which is one of my favourite Keto essentials.
There is protein everywhere and tomato is Keto friendly
This recipe clocks in at 22 g of protein which is a pretty good amount if you ask me. It also has 38 g of fat and only 4 net carbs. In fact I think most people who eat a lot of meat are probably going over their protein macros. I would say, it makes sense to actually eat vegetarian meals on a daily basis, or at least vegetarian snacks. It should balance things out. Anyway, you can calculate your own requirements and figure out what you need.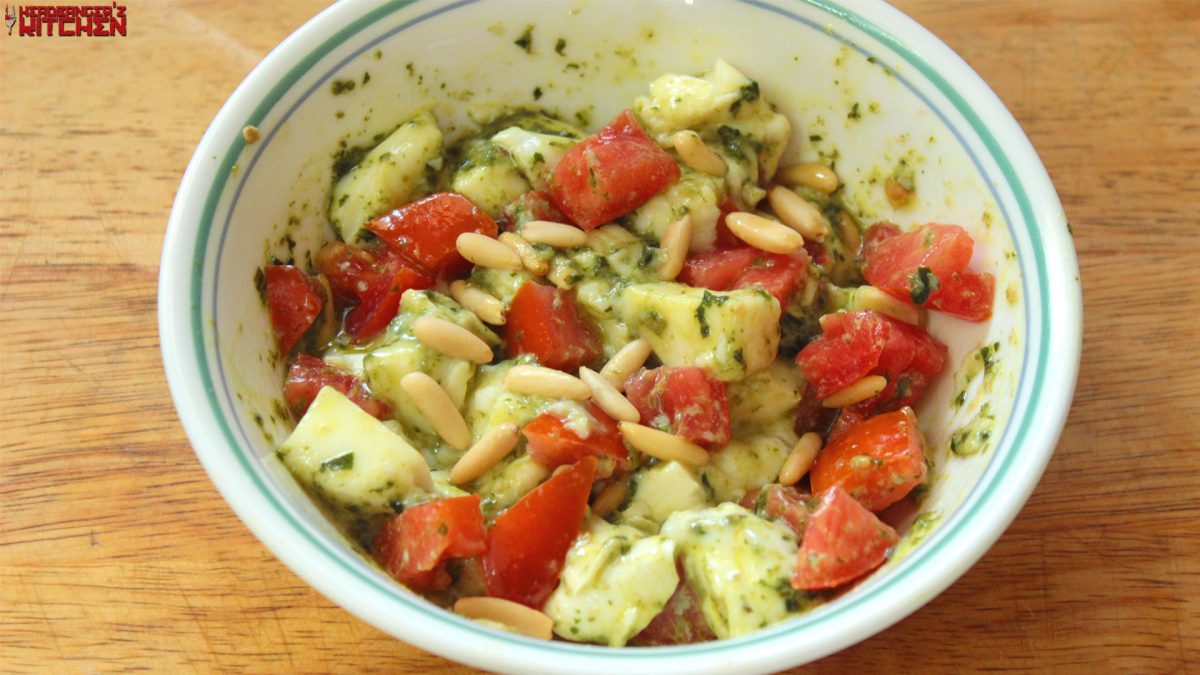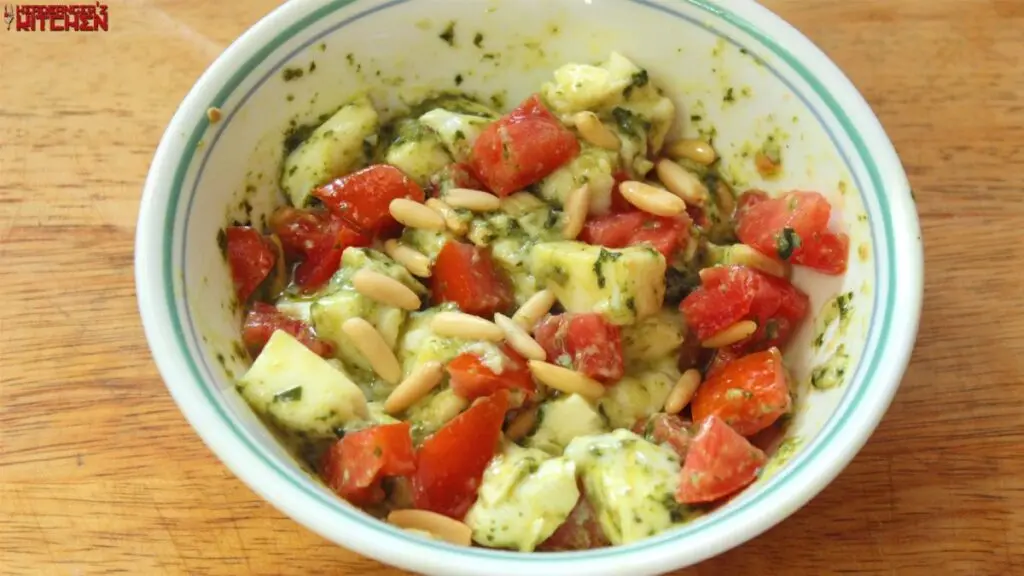 Nutrition Info (Per serving)
Calories: 444
Net Carbs: 4g
Carbs: 5g
Fat: 38g
Protein: 22g
Fiber: 1g
This recipe makes 1 serving. Get this recipe on myfitnesspal.
Keto Caprese
An Italian classic, flavours of basil, tomato and mozzarella
Instructions
Chop the tomato and mozzarella into cubes.

Add the pine nuts and pesto

Mix all together well.

Serve