The bacon bomb gets hacked into a Keto snack
I build my culinary empire on the BACON BOMB. It was episode 2 of the show, my interview with Bhayanak Maut where I created the Bacon Bomb. Over the next few years I took orders and sold 100s of them from my home over the weekends when I had some free time and needed some pocket money. This also resulted in the ghastly state of my oven (as few of you have noticed in my videos), but what do you expect when it's been used to cook that volume of porky goodness and fat spitting bacon covered in BBQ sauce.  Anyway, I digress, the bacon bomb minus the sweet BBQ sauce and Keto seemed like a match made in heaven and hence I present to you, Keto Bacon Bomb Balls.
 We've also got Keto BBQ sauce
In this recipe I left the bacon as is. The original bacon bomb used BBQ sauce and as we know most sauces are out of the question on Keto since they contain added sugar and other ingredients that are not Keto friendly. Enter HK's Keto BBQ sauce. Use this on the bacon bomb balls to take it to the next level.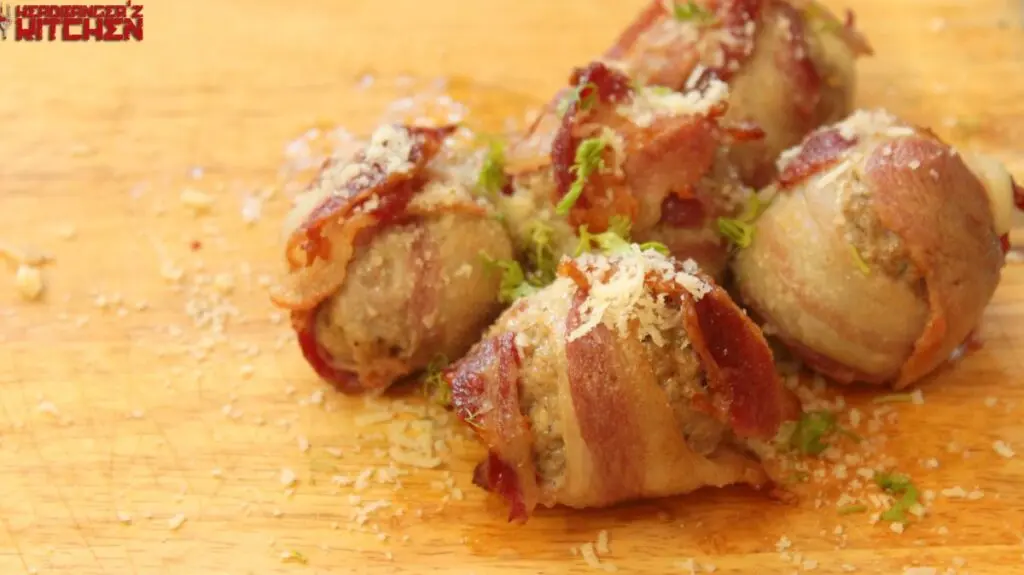 Nutrition Info (Per serving)
Calories: 330
Net Carbs: 1g
Carbs: 1g
Fat: 22g
Protein: 30g
Fiber: 0g
This recipe makes 5 servings, 1 serving = 1 bacon bomb ball  Get this recipe on myfitnesspal.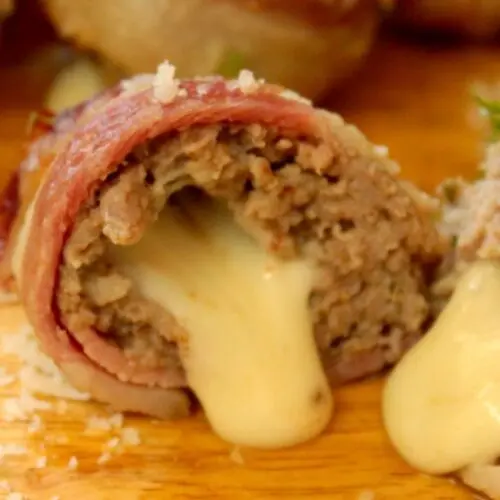 Keto Bacon Bomb Balls
A delicious pork meatball stuffed with cheese and wrapped in bacon.
Instructions
Season the pork mince with all the spices, salt, pepper and the garlic.

Mix well

Cut the cheese into cubes.

Separate the pork mince into 50gram portions and shape meatballs around the cheese.

Wrap in bacon and cook for 15-20 minutes till bacon is crispy in a 250C oven. If using thinner bacon it may cook faster

Garnish with fresh parmesean cheese and parsley and serve.