Have you tried beef shank?
I like steak as much as the next guy, but have you tried beef shank? It's a cheap cut of the cow and one of the most flavourful. Honestly the cheaper the cut, the better the taste. The beef shank or beef shin as it's called is a tough muscle. It needs to be slow cooked to break down and become tender. That's why it's so delicious.  You can use it for a number of different recipes. I personally love to just cook it down and then use the meat across various dishes.
In my video I'm using an Instant pot because it saves me a lot of time and gives me great results. Of course you can still make this recipe if you don't have one. All you really need is time. So check out the video and learn how to cook beef shanks.
Beef Shank with bone
Meat varies in every country. Whether it's the quality or the taste and even the way it's cut. So there is a good chance you might get beef shank with bone. But do not worry. It will be a big bone and once cooked the meat will fall right off. So you don't need to buy boneless meat. However if you just don't like bones then ask your butcher to remove the bone for you. But before you do let me tell you why you shouldn't.
If you've been a meat eater for some time now you will know that nothing tastes quite like meat on the bone. The bones add so much flavour to all the dishes. When it comes to cooking these shanks there are some health benefits too. While bone broth is quite the fad and trend these days it's not without reason. You actually get a lot of nutrition from the bones. Which is why if you make these with the bones, instead of a plain ol stock you get homemade beef broth. It's two birds with one stone, or maybe two cows. You decide.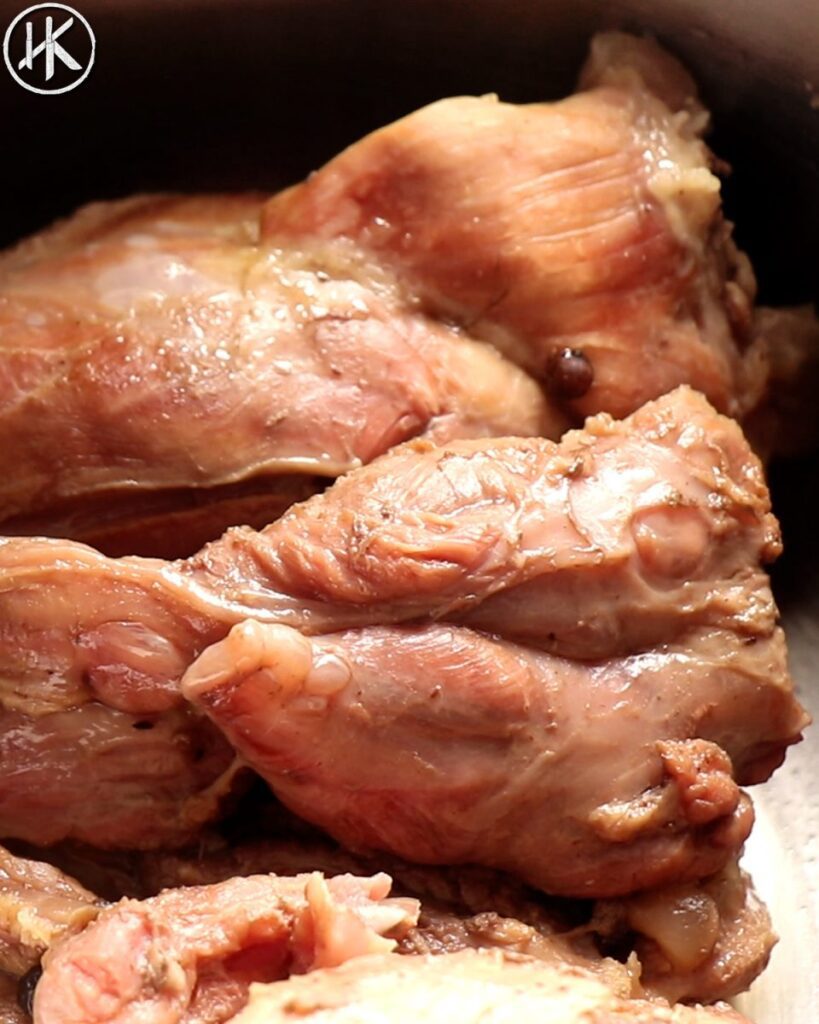 What is beef shank?
If you are still asking this question let me answer it for you. And while I am tempted to tell you to google it, I'll explain. It's the leg part of the cow. It's just under the brisket on the front leg and just under the round on the hind leg. I believe it's also called beef shin in the UK. Do you know what it's called in your country?
Like I said earlier since it's a leg muscle it does lots of work and that's why it's a tough cut. That's also why it's cheap but it's an awesome cut and absolutely delicious.  When cooked correctly, like in my video. You can cut through the meat with a spoon. It's that tender.

Beef Shank Recipe
The most famous dish with beef shank is Osso Bucco. Unfortunately I haven't done a recipe for that but I have done a Keto beef bourguignon recipe. At the time of shoot that video I didn't have access to beef shanks but trust me, follow that recipe and use the shanks.
I've also got two new epic recipes for you with the beef shank. One is a Philly cheese steak style sandwich filling that you can make. The other is a Korean style beef curry. Both are incredibly easy to make an delicious. So give them a try.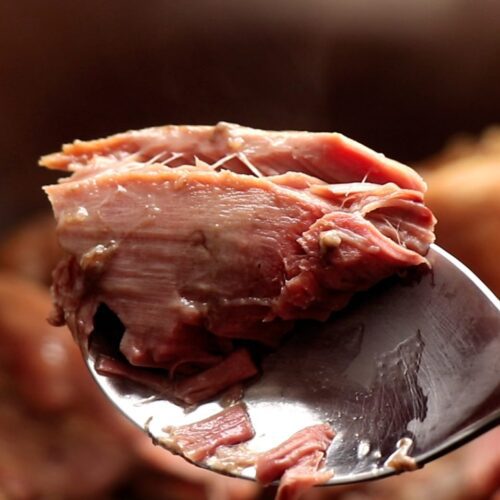 How to cook beef shank
Instant pot beef shanks.
Ingredients
1

Kg

Boneless beef shanks

you can also use bone in beef shanks

500

ml

Water

1

Tsp

Salt

10

Whole Black Peppercorns

Buy Online

2

Bay leaves

10

Dried Shiitake Mushrooms

Buy Online
Instructions
Wash the shiitake mushrooms before using.

Put all the ingredients in your Instant pot and cook on high pressure for 60 minutes.

If you don't have an instant pot you can either cook on a low heat on the stove for about 2 hours. It might take more time as well depending on the shanks you have.

But once the meat is fork tender it's done.

Alternatively you can bring it to a boil on the stove and then pop into the oven for about 3-4 hours at 170 C

Once your beef is cooked let the instant pot release naturally before opening the lid.

Pull out the beef pieces and the mushrooms

Then strain the stock.

You have been shank meat perfectly cooked to use, mushrooms and a flavourful beef stock.

Enjoy. Use it to make sandwich filling or a curry. Both recipes are linked in the text above.