Iced tea, iced tea, baby
How many of you missed the comfort of a fizzy drink or a soda with your meal while on Keto? I never did, because I was never a fan of them in the first place, but I was partial to the odd iced tea (or ice tea?) now and then. Because I barely ever drank alcohol, iced tea was a safe and tasty fallback option when I went out. But I couldn't do it any longer when I was on Keto because no one ever made it here. I decided to right that wrong and put together my own Keto/low-carb iced tea together – in not one, but three flavors.
These Keto iced teas are incredibly easy to make and super versatile. It's just a few simple ingredients. You can make a big pitcher of them as summer coolers in any flavor combos you like. Now I'm using a stevia-erythritol mix as sweetener, but you can use any of your choice. Just keep tasting as you go along so you know the exact amount to add, since keto sweeteners vary so widely in their sweetness.
I've used plain black tea bags in this recipe but you can use absolutely any tea you like, from jasmine to Earl Grey to lapsang souchong if you're feeling like the queen. You can even use flavored teas to dial it up to 11.
What other flavors can I make this Keto Iced Tea in?
I know I keep saying my recipes are endlessly customizable, but it honestly has never been more true than in this Keto iced tea. Play with any and all of the flavors you like: think ginger-mint-lemon, strawberry-chamomile, or some floral lemon verbena or hibiscus. You could even steep lavender in it if you're feeling particularly fancy. If you like plain sweet tea you can simply omit the flavors and let the tea shine through. You can't go wrong with a lemongrass-kafir lime Thai-inspired combo. And if you want to give it an Indian twist, steep it with a couple of cloves, cardamom pods, ginger, a stick of cinnamon, some star anise and a few black peppercorns for masala iced tea!
If you're not on Keto you can obviously sub in other flavors as well – peach would be a favourite, as would pineapple. You can go even more tropical with mango, lychee or maybe a watermelon-basil. Let me know what your favourite iced tea flavor is!
And if you're in the mood for something that's refreshing but also filling, take a look at my strawberry cheesecake smoothie that's a tall glass of delicious. And honestly, on a cold winter's day, there's nothing more warming than a glass of hot Keto masala chai – just don't ask me to call it chai tea latte! If coffee is more… er your cup of tea, I promise you won't regret this vietnamese egg coffee. I know it sounds odd but it tastes like the marriage of a silky custard with a bracing coffee and if you've never tried it, you have to give it a go.

Tips for brewing
In India it's common to just boil your tea on the stove and more often than not because it's had with milk and sugar it's boiled to oblivion. However I prefer to use my kettle and boil some water, let that water cool for about a minute before I pour it over my tea bags. I brew the tea for about 3-4 minutes depending on how strong I want it. I remove the tea bags and stir.
That's how I like to make it. Now you can use tea leaves instead of tea bags and make it exactly the same way. I like to use about 250ml or 8 ounces of water for each tea bag. This makes the perfect Keto sweet tea. The sweet comes from any low-carb sweetener/Keto sweetener.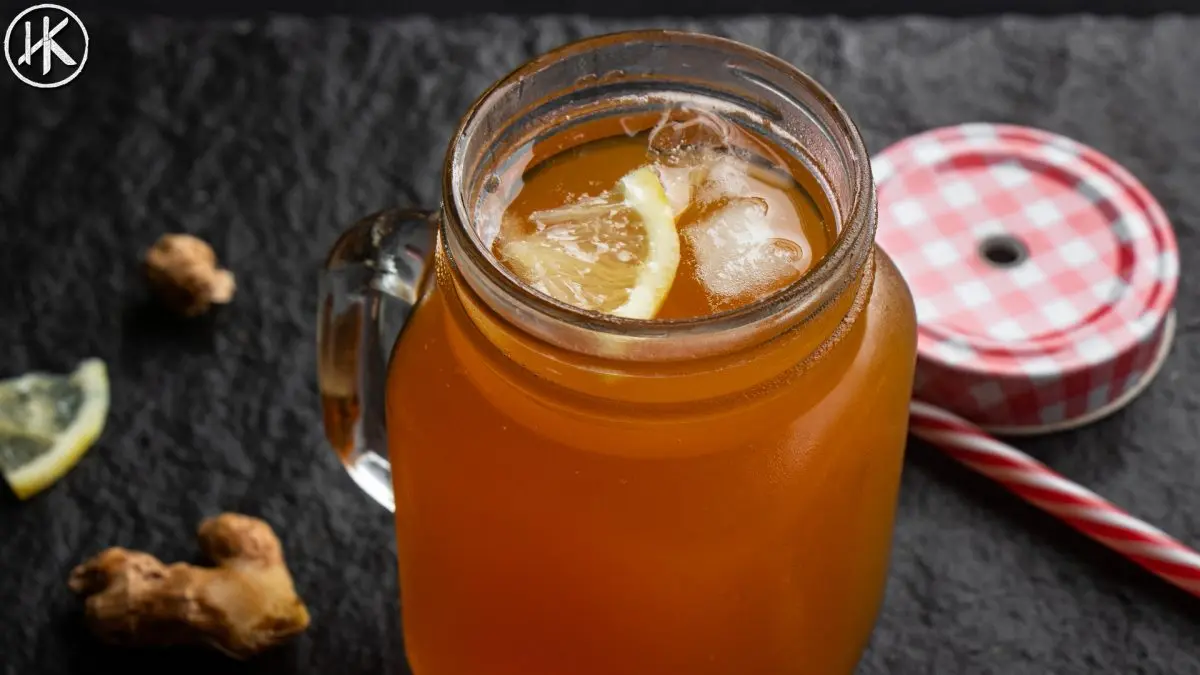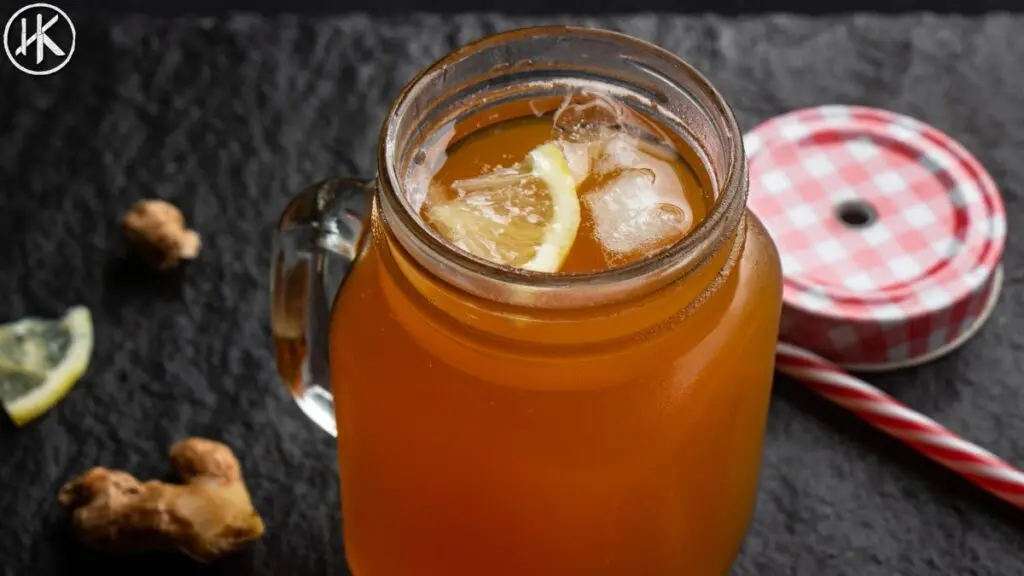 Macros?
Well do you really need macros? These are pretty much zero calorie drinks except maybe the Blueberry one but it's hard to calculate just exactly how many calories or net carbs for that matter. But it's save to say it's not something you need to worry about unless you plan to chug these on the hour every hour. Which you can do for the other two flavors but I wouldn't recommend that much tea for any human in a given day.
The bottom line is, these are Keto friendly and will not kick you out of Ketosis. Also you can use any Keto/sugar free sweetener of your choice and if you don't have a sweet tooth you can skip it altogether.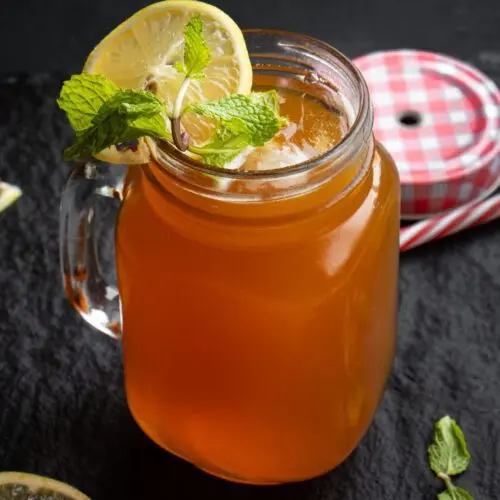 Keto Iced Tea
A delicious refreshing drink.
Ingredients
Base Recipe
2

tea bags

500

ml

Water

2-3

tsp

Keto sweetener

1:1 sugar replacement
Lemon and mint
1

handful

Mint Leaves

2

Tbsp

Lemon Juice

1

tsp

Lemon Zest
Blueberry
50

grams

blueberries

fresh or frozen
Lemon and ginger
1

inch

piece of ginger

2

Tbsp

Lemon Juice
Instructions
Lemon and Mint Iced Tea
Zest your lemon and save it in a small bowl

Cut a wedge of the lemon for the tea. You can use as big or as small a wedge as you like, based on how strong of a lemon flavour you want.

Use a heat-proof measuring jug, or any heat-proof jar to steep the tea. Add your mint leaves to the jug and muddle it with a pestle or a cocktail muddler if you have one. You want to muddle it much like if you were making a mojito or caipirinha, just bruising the mint leaves enough for them to release their oils and flavour.

Get your kettle on and add the 500 ml of water and start to bring it to a boil. You want to turn it off just before it reaches a full boil and turns off. Or wait for a few minutes after it's done boiling. To extract tea perfectly, you want the water to be around 95 C (203 F)

Pour the hot water into the jug with the mint leaves, then add in the two tea bags. I tend to use one tea bag for every 250 ml of liquid but you could go stronger or weaker based on your preference.

Set a four-minute time and let the tea steep. Brew it for a minute less if you want a milder tea flavour.

After the four (or three) minutes, remove the tea bags and add in the lemon zest and the lemon juice.

Add in your sweetener. I'm using two to three teaspoons of 1:1 sugar substitute.

Stir everything well, taste and tea and adjust any ingredients that need tweaking.

Let the tea come to room temperature, then put it in the fridge for a couple of hours till it's nice and chilled. When you're ready to serve, strain the tea and pour it over a couple of ice cubes. Top with a wedge of lemon and a sprig of mint.
Berry Iced tea
Add the blueberries to the heat-proof jug. If you're using frozen berries that have run juice, add a couple of tablespoons of the berry juice as well.

Using the muddler or pestle again, mash it all together till they're almost pureed. You can also do this in the food processor if you don't want berry chunks in your iced tea.

Add just-boiling water to the puree, the two tea bags and let steep for three or four minutes.

Remove the tea bags. Add your sweetener, stir everything together and adjust ingredients for taste.

Chill the tea for a few hours before serving. To serve, pour over ice cubes, garnish with some fresh blueberries or raspberries and serve.
Lemon and ginger iced tea
Wash and peel the ginger. I like to scrape it with a spoon to get the papery skin off easily.

Grate the ginger into the heat-proof jug, making sure to get all the juice that comes out of it as well.

Add the just-boiling water to the jug with the ginger, and add in the two tea bags and steep for three to four minutes.

Remove the tea bags, add your sweetener, squeeze in the juice of that lemon and mix everything well. Taste and adjust sweetness or ingredients.

Once it cools down a bit, transfer to the fridge to chill for a couple of hours.

Strain the chilled tea out over some ice cubes in a glass, serve with a wedge of lemon and serve.