Everything in garlic butter
Garlic butter mushrooms! This is my fail safe Keto snack. It's not even a recipe it's just throw some butter in your fan, brown that garlic and then drop in those shrooms! It's ready in 5 minutes tops and it's so satisfying.
This meal is part of my 3 Ingredient Keto meal plan for beginners.
Everything in garlic butter
Garlic and butter is just one of those magical food combinations. I know that there are people who don't like garlic and in which case I'd suggest a hard pass on this recipe. But for those like myself who love it, GAME ON! It's time to garlic butter cook EVERYTHING! For this particular recipe it's great to try different kind of mushrooms. I feel like mushrooms really have that nice meaty texture to them. So whether you choose the majestic oyster or giant portabella mushrooms or even the humble white mushrooms, you've got a winner.
I personally use this base recipe along with a few additional ingredients like parsley or green onions to create other dishes. That freshness just rounds off the whole thing and a little hit of acid. Probably some lime or lemon juice. I've got a killer recipe for some garlic butter prawns and also garlic butter squid.
Try them all.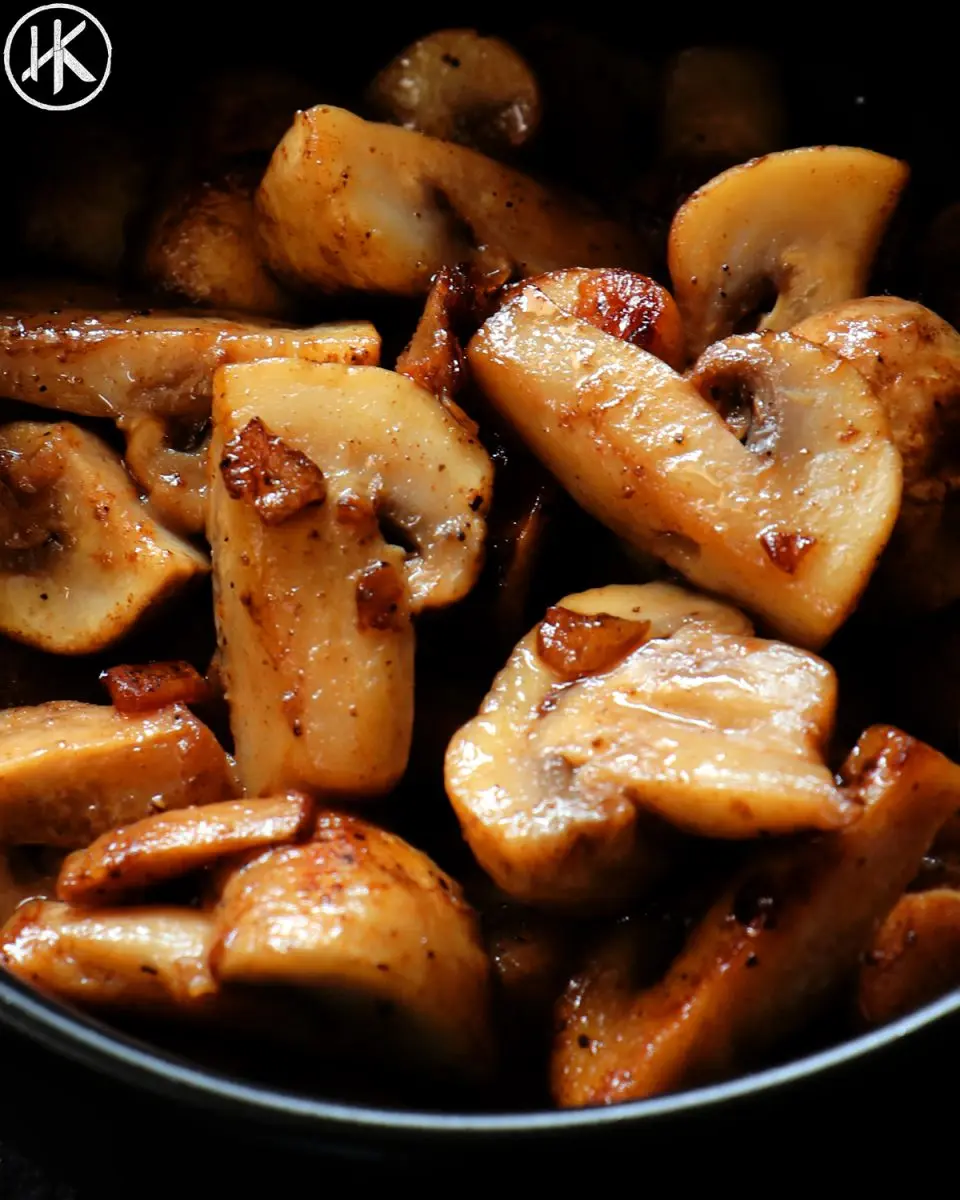 Nutrition Info (Per serving)
Calories: 161
Net Carbs: 8g
Carbs: 10g
Fat: 12g
Protein: 7g
Fiber: 2g
This recipe makes 1 serving. Get this recipe on myfitnesspal. Now frankly this if you are extremely strict about your carbs you can use less garlic or swap out the fresh garlic for garlic powder. To increase the calories and the fat just add more butter to this. That should help you adjust the macros to suit your personal needs.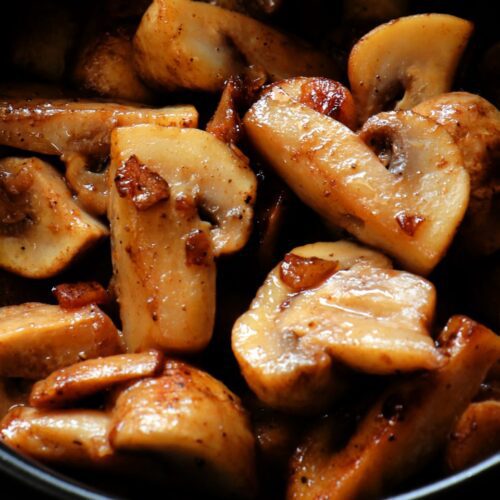 Garlic Butter Mushrooms
A simple and easy snack or side dish
Ingredients
200

grams

White Mushrooms

1

Tbsp

Butter

10

grams

garlic

Salt & Pepper to taste
Instructions
Chop the mushrooms into quarters (or however you like it) and heat the butter in the pan along with the garlic.

Once the garlic starts to turn golden brown add the mushrooms, season with salt and pepper and turn up the heat.

Now sautee till the mushrooms release their water and all that water cooks out.

Once the mushrooms have some caramelization on them remove form the pan and serve.