Zucchini Casserole | Baked Zucchini
Make zucchini pasta your keto best friend
Zucchini spaghetti, zucchini pasta, zoodles, courgette noodles – call them what you will, but they're a great low-carb substitute for noodles and pasta on the Keto diet. And they're no less delicious. First things first: you don't need any special equipment to make them.  Before I invested in a hand-held spiralizer, I used my vegetable peeler to make the pasta, so this is more appropriately called zucchini fettuccine, but what's in a name? This zucchini casserole recipes is low on carbs, gluten-free, and can easily be made vegetarian as well. With its crisp, golden cheesy crust on top, layers of meat and veg and more cheese inside, it's a great dinner staple and your kids will love it too.
If you don't fancy a bake, and you'd rather have a pasta/noodle dish, take a look at our pesto zucchini spaghetti and our keto alfredo fetuccine for more zoodle ideas; you'll be surprised how versatile this fruit can be. That's right, did you know zucchini is a fruit?
A cheesy, tomato-ey baked zucchini casserole
Our baked zucchini casserole is going to tomato-based, and I would recommend using our recipe for the marinara sauce. While I've used some salami that I picked up on holiday, it's pretty much up to you what goes into this casserole. You can use meaty options like left-over shredded chicken, ground beef or pork, or perhaps some prawns or calamari. If you are vegetarian, you can use spinach, mushrooms, broccoli… any veggies you like. Customize it to suit your needs and this will be a perfect keto meal. Don't skimp on the cheese either; the best part of this dish is cracking through that golden cheesy crust on top. If you're anything like me, you'll be fighting for the bits of browned cheese in the corners of the dish!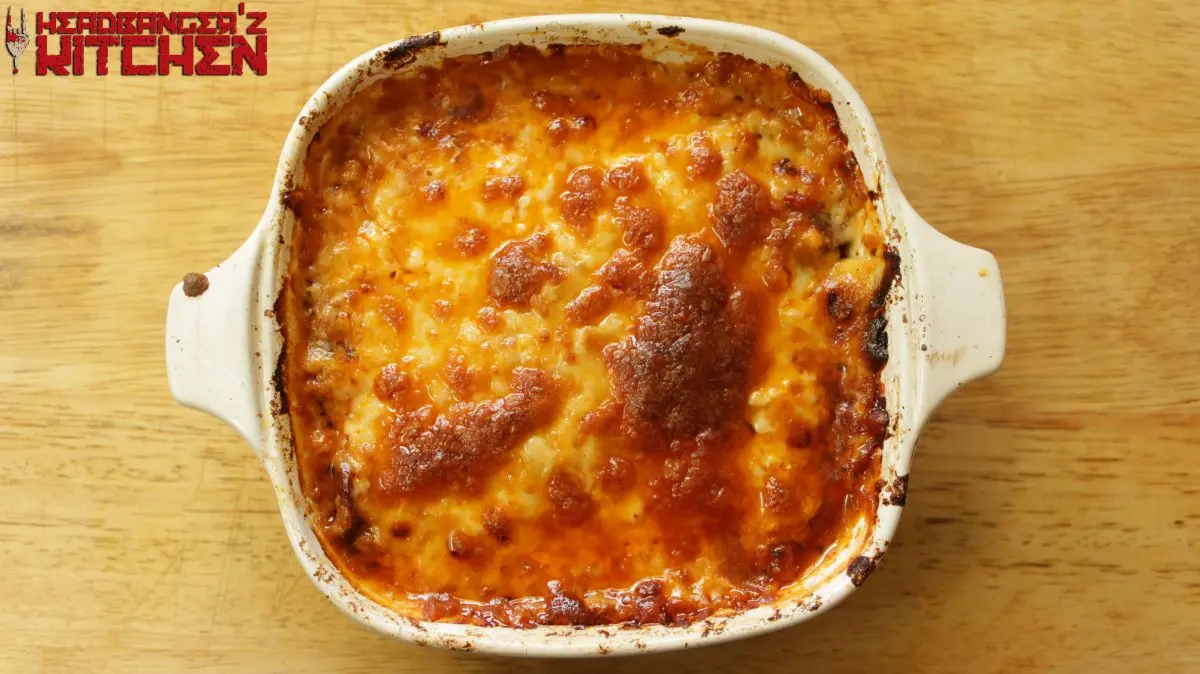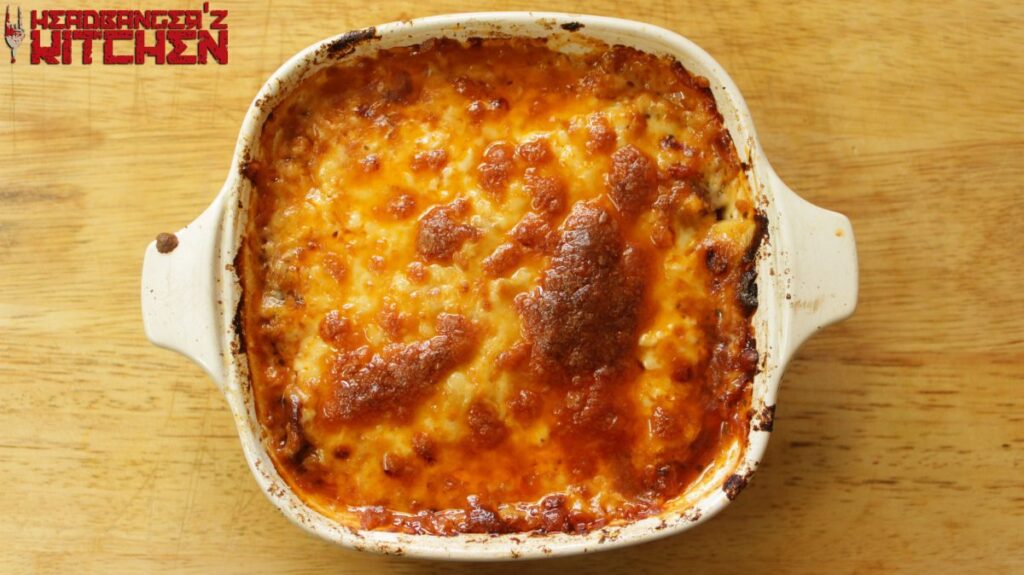 Nutrition Info (Per serving)
Calories: 516
Net Carbs: 4g
Carbs: 6g
Fat: 46g
Protein: 20g
Fiber: 2g
This recipe makes 1 serving.  Get this recipe on myfitnesspal.
Baked Zucchini Casserole
An easy to make casserole using our keto marinara sauce and some zucchini pasta.
Ingredients
100

grams

Zucchini Spaghetti

60

ml

HK's Keto Marinara Sauce

Find it here

50

grams

Cheese

30

grams

Salami

1

Tbsp

olive oil
Instructions
Mix the spaghetti with the pasta sauce in your oven proof dish

Add in the meat and olive oil and mix

Layer with cheese and bake

Once the top is browned, remove from the oven and serve