Menemen (Turkish Scrambled Eggs)
Turkish Menemen
Menemen is a Turkish breakfast staple. It's their version of scrambled eggs. It's eggs cooked with non spicy green chilies and tomato. There are of course variations of it that use Sujuk which is a Turkish sausage, Pastrima which is a cured beef cold cut and even versions with onions. I made my version of the dish using some sausage and cheese I bought on my recent trip to Turkey. I also tried to make this version perfect for people on Keto and low carb. You could even say this is a Keto Menemen. 
In the video I cooked my eggs in a traditional Turkish pan which I also bought on my holiday. But you can make this your nonstick pan or even the cast iron. I hope you enjoy this recipe. 
What makes it special?
I'll be honest. I've made Greek Scrambled eggs which are similar. But what really sets this apart? For me the Sujuk or the Turkish sausage is what does that. The way it is spiced makes a huge difference. I'd definitely recommend adding cumin if you are making this without the sausage. Chorizo will also add great flavor to the dish. If you live in India then Goa sausage will also work. But really that beef sausage is something else.
There are also versions where people cook this with onions but that seems to be a point of debate. I mean pretty much every dish has variations and people are very invested in what is authentic and what is not. This is my version.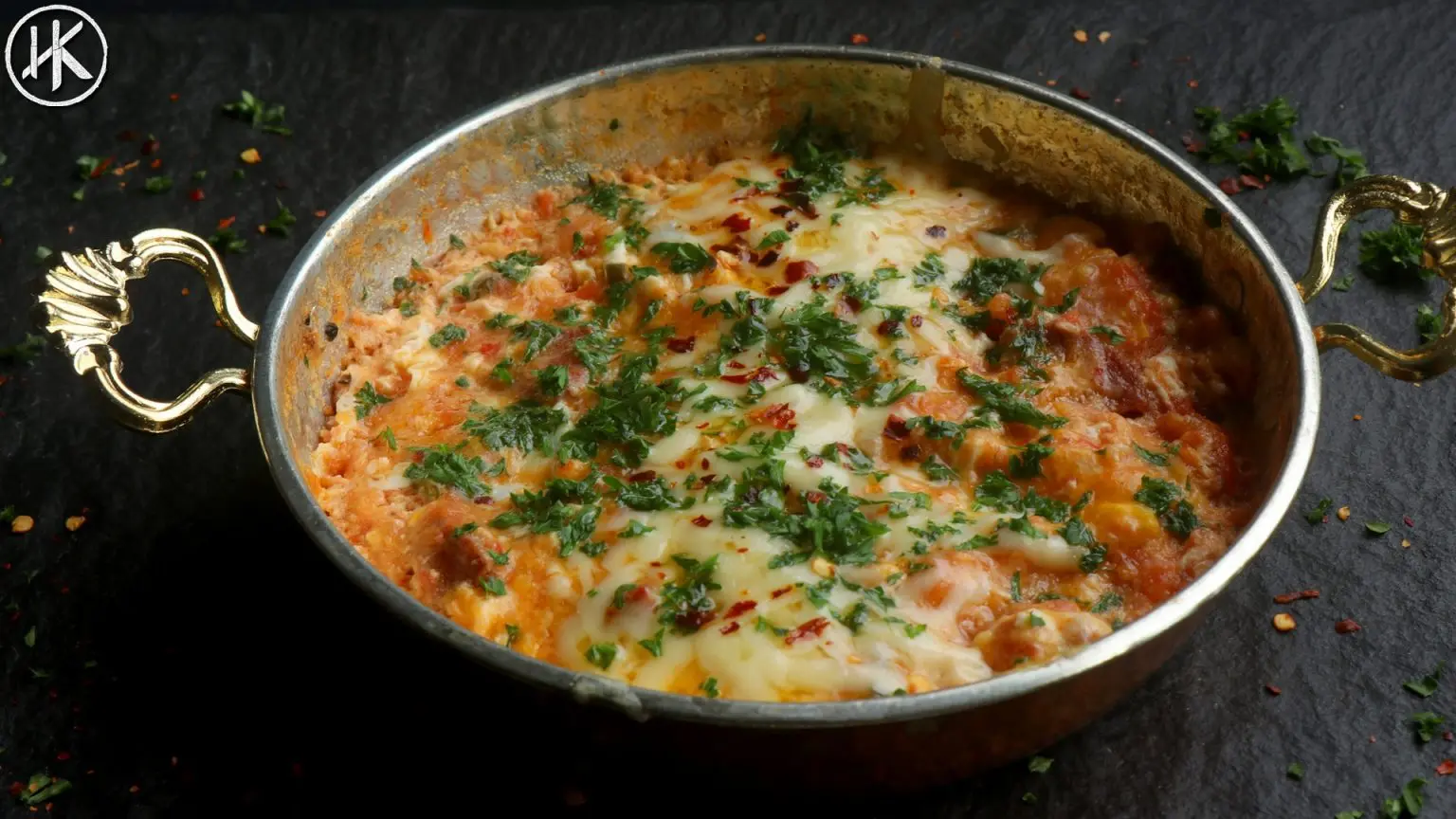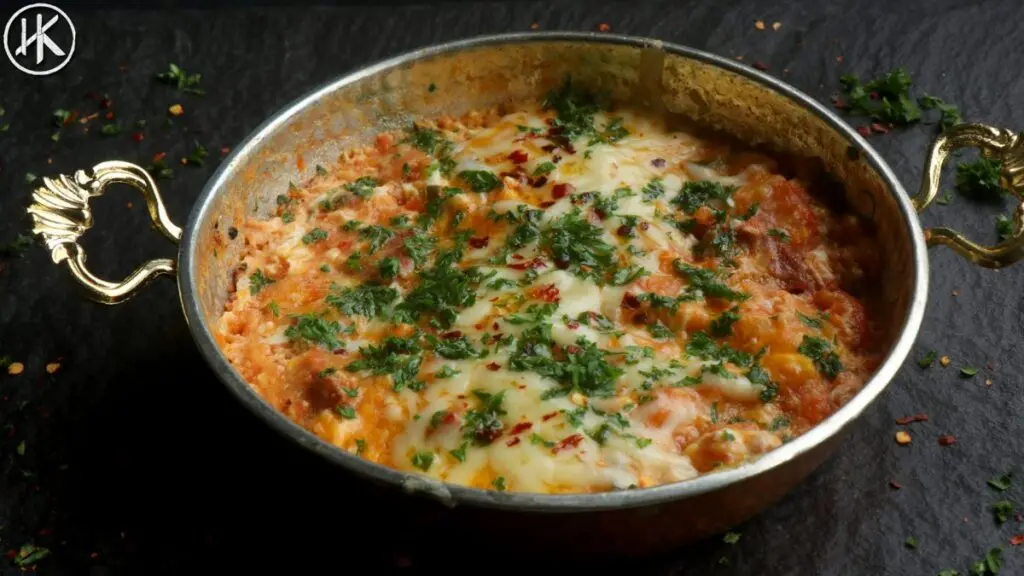 Nutrition Info (Per Serving)
Calories: 338
Protein: 16g
Fat: 29g
Carbs: 4g
Fiber: 1g
Net Carbs: 3g
This recipe makes 2 servings. Get this recipe on myfitnesspal.com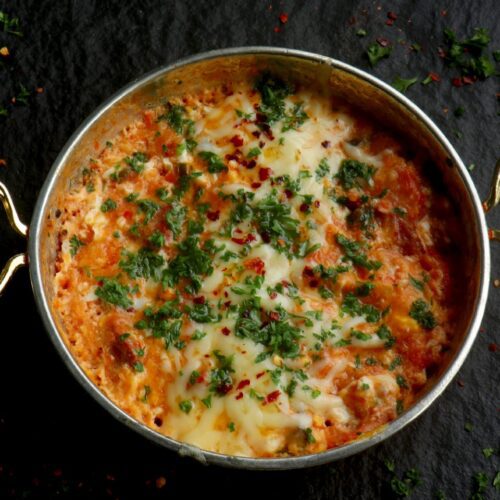 Menemen (Turkish Scrambled Eggs)
A super traditional Turkish breakfast dish.
Ingredients
2

Eggs

1

Tbsp

olive oil

1

Tbsp

Butter

1

Jalapeno

remove the seeds and white membrane

100

grams

Grated Tomato

50

grams

Turkish Sausage 'Sujuk'

Chorizo is an alternative

50

grams

Turkish Hard Cheese

Cheddar Cheese will also work

1/4

Tsp

Black Pepper

1/2

Tsp

red chili flakes

Salt to Taste

Parsley to garnish
Instructions
Start by grating the tomatoes and discard the skin. Remove the seeds and white membrane and chop the jalapeno. Grate the cheese and chop the sausage into chunks.

Heat the olive oil and butter in a pan and once melted add in the jalapenos and sautee.

Add the sausage and fry till the sausage starts to get crispy on the outside. Now add in the tomatoes and season with salt, pepper and the chili flakes. Mix well and cover and cook for 6-8minutes.

Once that's done remove the lid and add the cheese and mix well till it's melted into the sauce.

Crack in your eggs and just gentle move them around, crack the yolk so it spreads. Cover and cook for 2 minutes.

Now scramble the eggs after removing the lid and finish with some cheese, chopped parsley and chili flakes. Turn the heat off and cover with the lid and let sit for 1 minute so the cheese on top will melt.

Then remove the lid and serve with your fav bread/keto bread.