The perfect Keto fat bomb: Tawa Paneer
Paneer is the staple protein for most vegetarians on the Keto diet. It's also pretty easy to make at home if you don't have access to it, in fact try my homemade paneer recipe. This recipe is pretty simple and will help you hit your fat macros and has almost no carbs per serving. It's definitely something that you can whip up in a jiffy either as a snack or as your main course.
A perfect marinade for meat as well
This recipe doesn't have to be vegetarian. If you like your meat, then you can swap the paneer for some chopped chicken thigh meat or perhaps some pork leg meat or even some filet beef. Ideally you want to use a meat that cooks quickly and can be pan fried. Avoid tough cuts like chuck roast, pork shoulder or pork belly etc. I have a feeling this would work great with seafood as well.
If you love Paneer I've got a bunch of other recipes that you will love. I've done a Paneer Makhanwala, Palak Paneer and even Paneer Bhurji.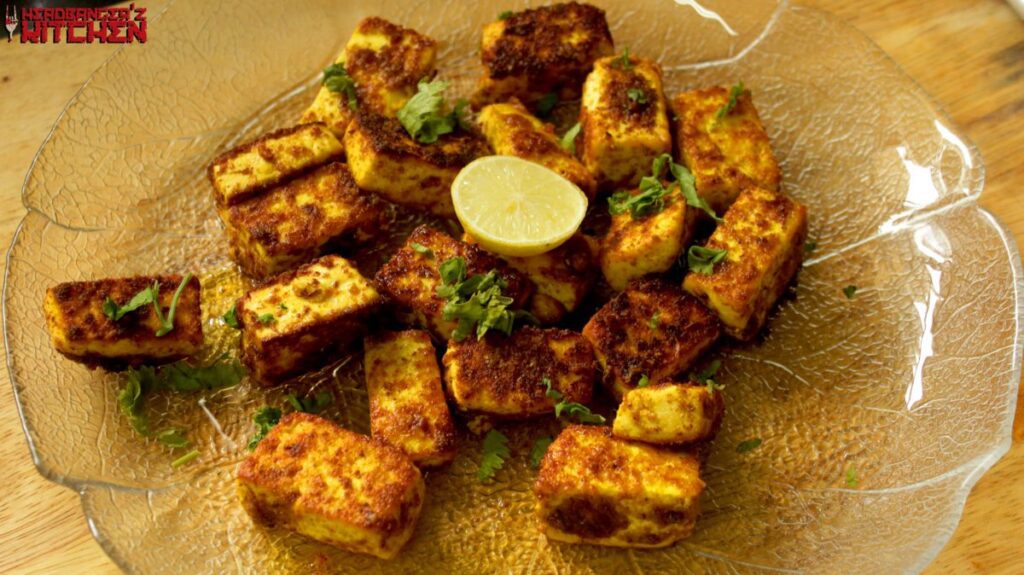 Nutrition Info (Per serving)
Calories: 437
Net Carbs: 4g
Carbs: 4g
Fat: 38g
Protein: 20g
Fiber: 0g
This recipe makes 2 servings.  Get this recipe on myfitnesspal.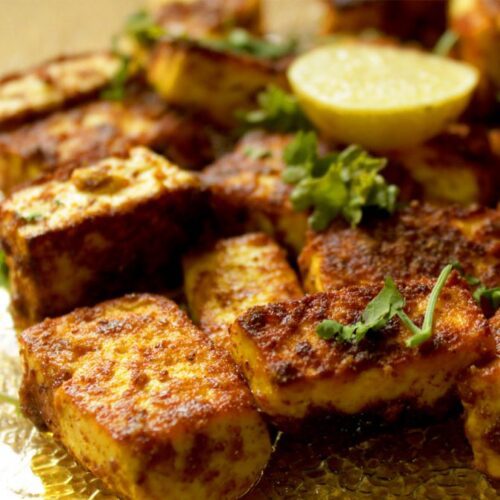 Keto Tawa Paneer
A delicious Indian cheese, spiced and pan fried.
Instructions
Mix the ginger garlic paste, salt, chilli powder, tumeric, coriander & cumin powder and half the melted butter/ghee together.

Chop paneer into bite size pieces and mix with the paste

Heat the remaining ghee/butter/oil in the pan

Fry the paneer for 1-2 minutes of each side till nice and golden brown.

Garnish with fresh coriander and lemon and serve.